It's everywhere on the streets of Bangkok, got an idea?  Tired of working the grinding schedule of a corporate job?  Why not start a startup and make millions?  Like the rest of ASEAN, Thais have been been bitten by the startup bug and its is growing like wildfire.  Dreams to be the next Uber and Airbnb have  seen the number of startups popping up from co-working spaces.  In 2017 the Thai government expects the number of startup registrations to shoot up to 1,500 from 700 firms in 2016.  In 2016 alone, funding for startups fetched up to $86 million or 2.93 billion Baht from various sources. That's a 150% jump from 2015.
So why is it then that Thailand, seems to have been overshadowed by its ASEAN neighbours when it comes to drawing interest from venture capitalists or VCs? "Foreigners do not have strong confidence in Thailand yet," says Google Developer Relations Program Manager Thye Yeow Bok.  According to Bok, Thailand still needs to develop its infrastructure as there is still a technical gap between Bangkok and the rest of the country.  Bok says investors are looking for startups to break away from their local markets or have successful exits as can be seen with Vietnamese startups looking to expand overseas and Indonesia capitalising on demand from its massive 261.1 million population.  Thailand's population is only 68.86 million and Thais still seem to homebodies.
"Thailand needs a better eco-system," says Roy Glasberg, the founder and General Manager of Google Global Accelerator and Google AI programs for startups.  Speaking at the bootcamp of Launchpad Accelerator Class 4 at Google's Developers Launchpad space in San Francisco, Glasberg says this is why Thai startups along with others facing the same kind of problems in other emerging markets have been chosen to take part in Google's latest workshop to develop themselves and their ecosystems.
Glasberg says Thailand has potential, but it just needs pioneers in exiting the country to create a good eco-system to foster growth. To get the right ecosystem, he says the kingdom needs
Exits Glasberg says there are plenty of cases in Thailand where companies transform from powerpoint presentations to becoming very profitable quickly.  However what is really needed says Glasberg is "2-3 leaders who will break the ceiling and building either a huge company or do a big exit that will set the path" for others to follow.  Thailand is far from ecosystems such as San Francisco and Tel Aviv.
Mentorship Once you have the exits, those who have experienced the route to success can then strengthen the mentorship level of Thailand. It's like the chicken and egg scenario, you can't have a good ecosystem without good seasoned mentors.
Investment There are a lot of early stage investments in Thailand but that is because it is easy.  Its the next level of funding with $3-5 million cheques that is needed to really scale companies.
Government Involvement A good case of government support is Argentina says Glasberg, there it takes only 24 hours to open a company.  Its all about bringing together all investors and the community together to create a strong ecosystem.  "Eventually you will not find an economic expert in the world that will not tell you that if you want more jobs and more growth, that is only going to come from startups," says Glasberg.
In order to support that change, Google has therefore chosen Thai startups to take part in its Launchpad Accelerator Class 4, the fourth instalment of a workshop that has been up and running for 2 years.  For every class, there have been 4,000 applications.  This time around 33 companies were chosen from 14 continents that were market fit companies with an aim of solving specific problems in their countries.  Startups have to show they can execute their products or services, they have the right management team, they can listen, and lastly Google has the ability to help them.  Startups have to have passed the product challenge stage where they have proven they can fulfil people's needs.  According to Android Google Developer Expert Ran Nachmany, this is there 90% of startups die.  It is only when they have passed that critical stage and into the marketing, scaling, and finance stages, that they are ready for Launchpad Accelerator.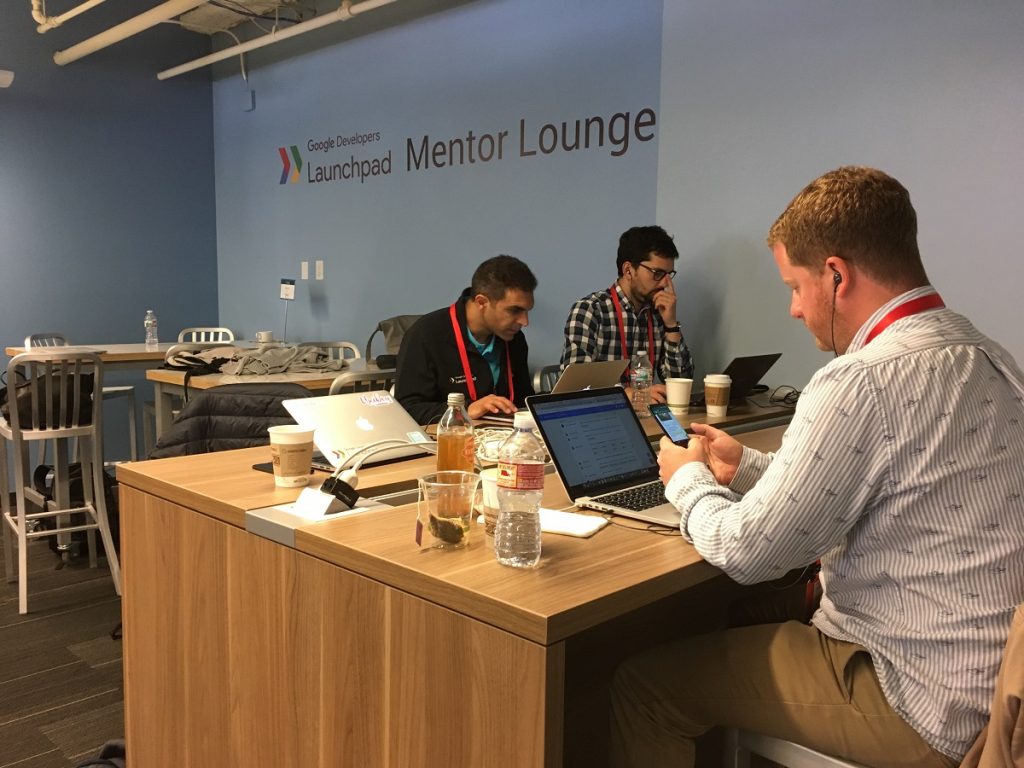 Each receives $50,000 equity free funding and access to over 130 mentors, half of which are from around the world with the likes of Uber, Lyft, and Pinterest. The main goal is mentorship from different ecosystems around the world.  The program aims to first help startups develop their products or services.  Secondly, give startups access to mentorship tailor-made to them.  Lastly, three, to support investors from around the world as well by enabling them to realise that is it is not just about handing over a cheque, but giving the right tools and support to startups.  Invited investors are setup to meet investors in Silicon Valley to learn from their experience.
For the startup themselves, it turn out it is not the money that is necessarily important to them, but the mentorship in which they lack back at home.  Six weeks prior to their arrival for two weeks of workshop in San Francisco at the Google Developers Launchpad, Google analayzes companies' needs to tailor make their mentorship.  In the two weeks, each startup is assigned to set OKRs, Objectives and Key Results, something similar to your typical KPI, but the Google version.  You are first to set an objective and then key results that are quantifiable that will help you reach your objective.  This should be definitive and measurable.  For example it is not saying you want to have your app look cooler, but saying you want to increase users by 40%.  Each startup is then given 6 months of mentorship in their own countries where at the end they graduate from the program with their goals hopefully accomplished.
The results of the program so far is out of the 78 companies that have gone through it, 2 have died and 3 acquired.  One was recently acquired by Glassdoor.  With the attention brought from the Google brand, companies were able to raise $220 million in total after graduation with 1,000 plus percent increase in revenue and 1,000 plus user based post program. Google is clear that the objectives is not about acquisition from Google, but for Google to share its set of values and know-how.  It is good to keep in mind that Google has large amounts of resources it can offer to startups such as its cloud service and its progress on artificial intelligence and mind learning.
The class this time around has improved on feedback from past startups.  Upon request, Google has provided its human resources department to help startups learn how to hire and keep talent.
High key mentors are available such as Lyft Vice President Ran Makaay who shared his experience working with Facebook and then Lyft, a true competitor to Uber in the transportation network business.  In his talk, Makaay advised startups to pay great importance on prioritising what is needs to be done and data analysis to find the true source of growth.  "You must move fast, pick the right thing, and execute right," says Makaay.
Following the footsteps of Skootar and Wongnai this time around is Piggipo and QueQ.  Each an mobile app that aims to solve common problems in Thailand.  One aims to help Thais out of debt and the other helping Thais spend less time standing in line.
Piggipo is an mobile app aimed at helping Thais manage and monitor credit card spending easily and effectively by combing all credit cards into one application.  It started three years ago when newly graduated Piggipo CEO Supichaya Surapunthu found herself in credit card debt.  Surapunthu taught herself to create a basic application and gathered a handful of team members.  Together they were able to build a user base of 300,000 and work with the initial funding of 5 million Baht from DTAC accelerator.  Their OKRs are to double their users to 600,000, double their revenue model per month, and lastly to jump to Series A funding of $2-15 million.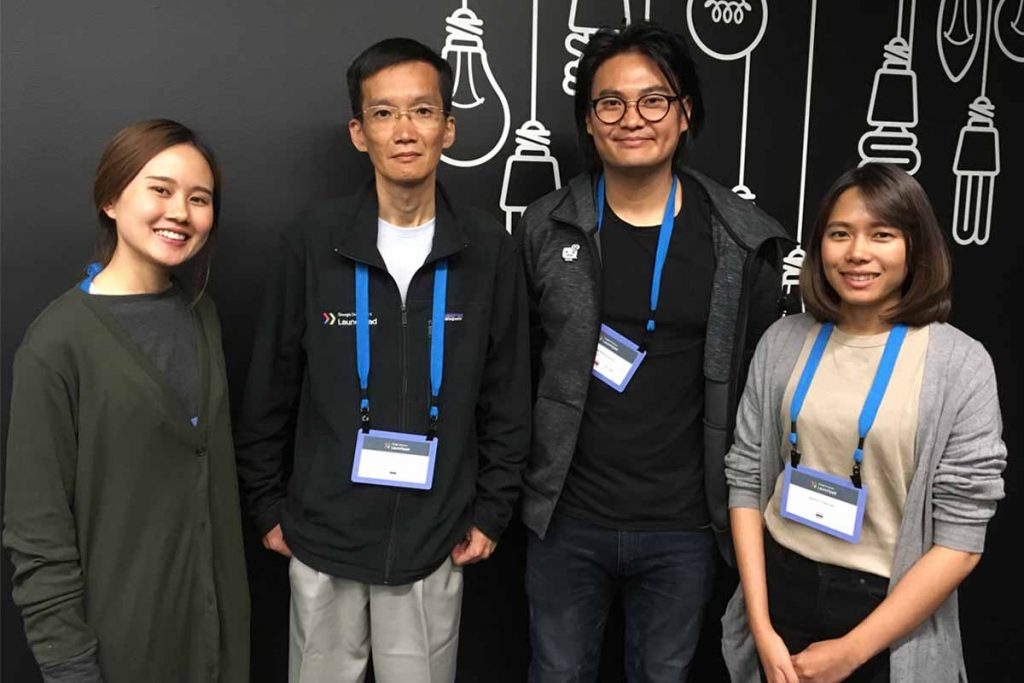 QueQ, meanwhile was started by CEO Rungsun Promprasith, who has been in the software house business for 10 years already.  Rungsun was frustrated with lining up at banks at the end of every month, so he set out to create an app to save waiting time.  He then discovered it was much more useful with restaurants where the frequency of users is much more.  Within 3 years QueQ grew rapidly through chain restaurants, gaining over 700,000 users, all without the need of any advertising, but through kiosks used for queuing that is rented by restaurants.  Their OKRs are to expand overseas either to Japan or the United States, use information within their database to learn about consumer behaviour, and to expand services to pre-ordering food, to even possibly offering delivery services, rubbing shoulders with the likes of Food Panda.
Both Thai startups agree that the best thing they have gotten from the Launchpad Accelerator is the tailored mentorship.  By learning from success and failures of businesses similar to theirs from other countries and the Silicon Valley, their eyes have opened to the endless possibilities.
This is exactly what Google wants, to build networks to not only benefit startups themselves, but the Google network as it expands its new technology in Artificial Intelligence (AI) and Machine Learning (ML).  It has already launched its latest project, the Google Developers Launchpad Studio, a full service studio that provides technical, product, and investment support to AI and ML startups.
As for Piggipo and QueQ, they have not lost faith in the Thai ecosystem.  They are keeping their eye on the ball and that is to break that ceiling and becoming successful exits.  As Google's Glasberg says, emerging market startups should not model themselves exactly like the Silicon Valley, because their are at a new frontier with a different set of rules.  Both the Thai startups realise this and plan to adapt what they have learnt from mentors and make their advice work for them.  Who knows, perhaps unicorns can really exist among Thailand's humble rice fields after all.