At Slush Singapore 2018, Techsauce had the opportunity to attend a panel discussion on China and South East Asia (SEA) investments, as well as China's Belt and Road Project. The panelists invited are venture capitalists from diverse countries like US, China and Singapore.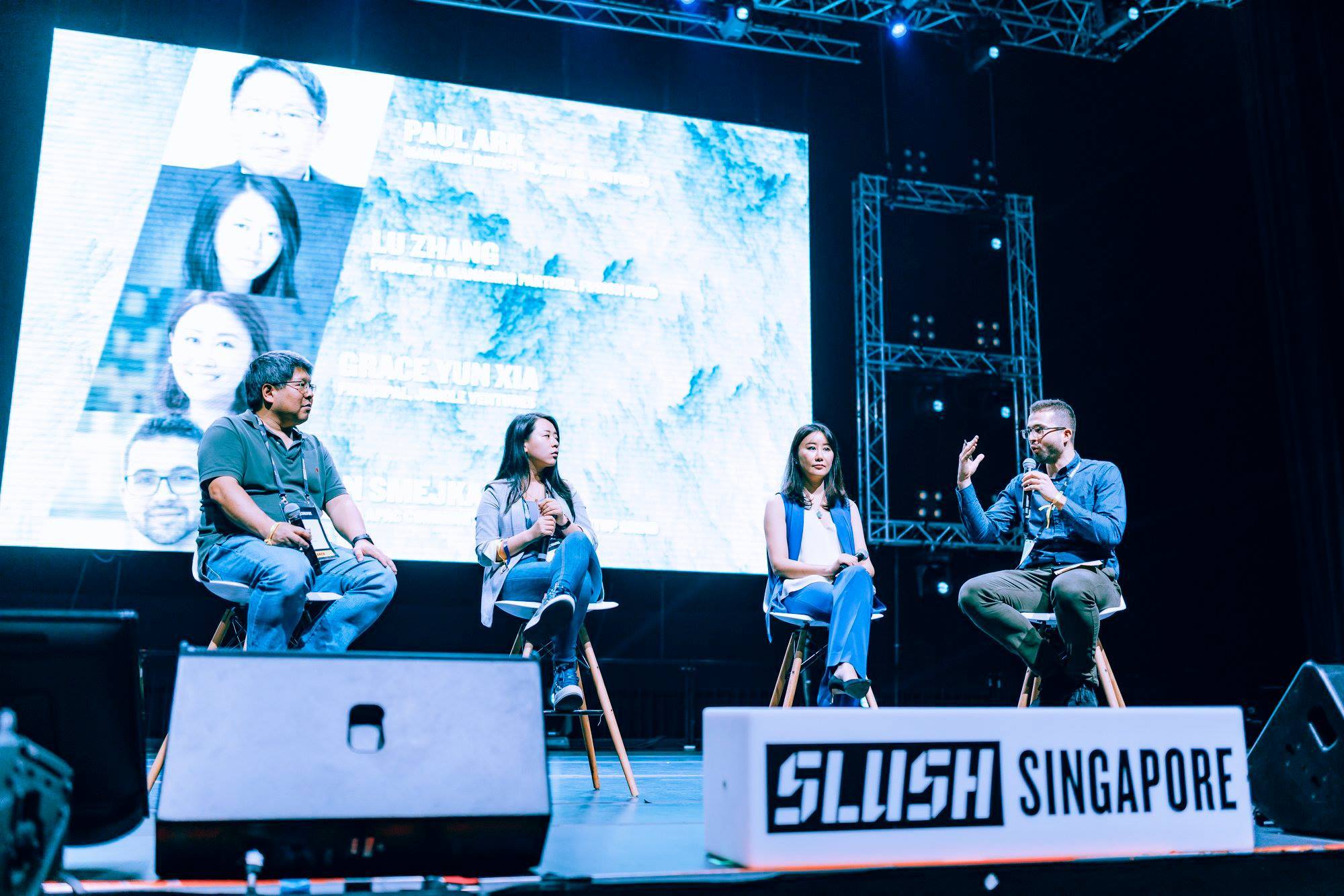 One of the panelist is Paul Ark, is the Managing Director of Digital Ventures, who was a former Apple employee. Started in early 2016, Digital Ventures is a subsidiary of Siam Commercial Bank (SCB) that focuses on Fintech.
Another panelist, Lu Zhang, was born & raised in Mongolia. She is the founder and Managing Partner of Fusion Fund and does investments in Silicon Valley. Fusion Fund provides support to entrepreneurs in the early stage and its area of interests include connected industry, artificial intelligence, network technology and health.
Grace Yun Xia is also a panelist from China, who now lives in Singapore. She is the Principle of Jungle Ventures, who invests in SEA startups mainly in series A & B, including both consumer and enterprise types.
The panel discussion was moderated by Jan Smejkal, China & APAC Community Director of Startup Grind.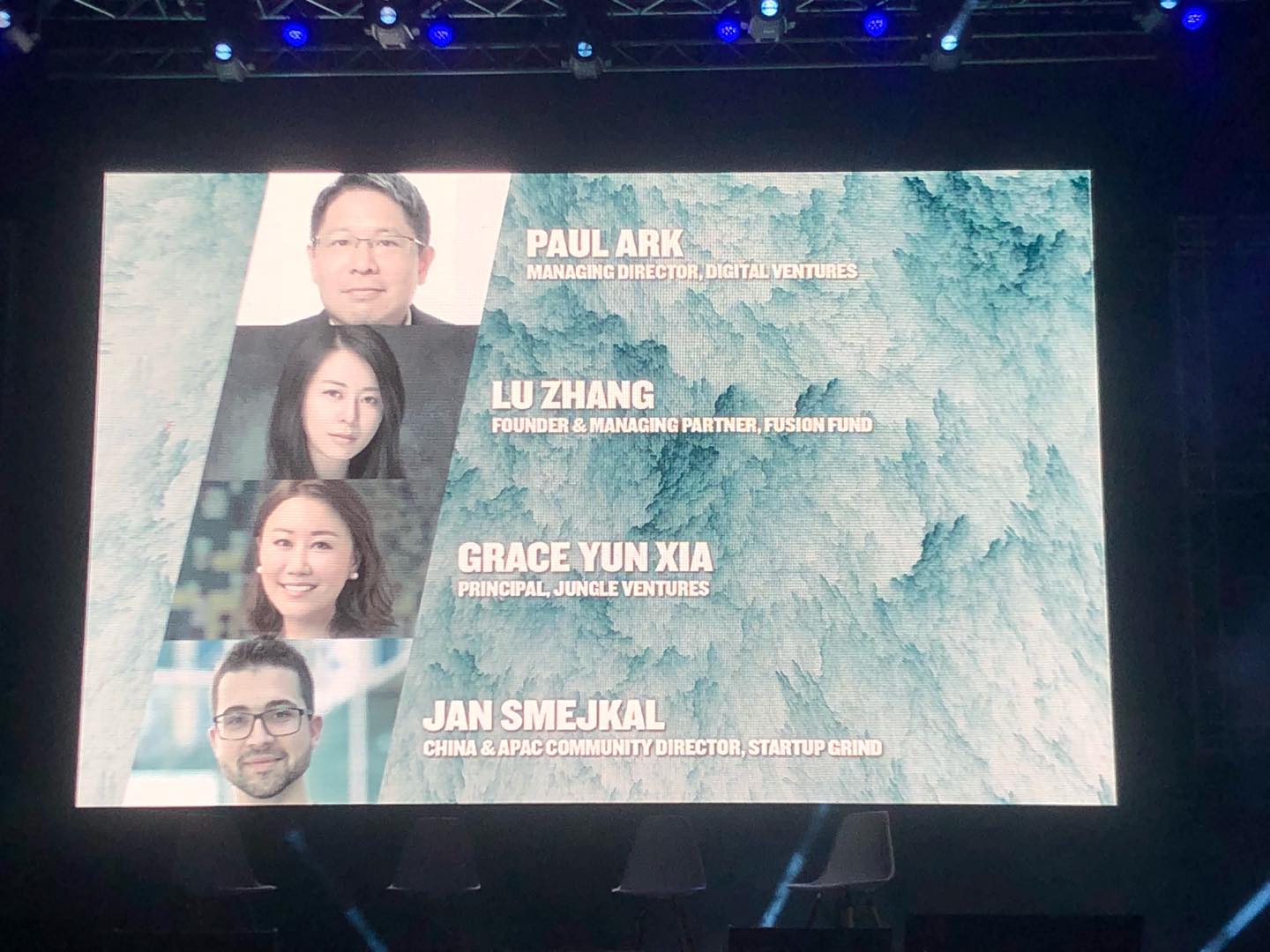 SEA Investment Rationale
Paul: There is a lot going on between China and SEA, there has always been a lot of economic flow between the 2 regions. But what is seen as of late is literally a battle of titans. Alibaba, JD, Tencent, Baidu are running all around SEA, and Thailand in particular. They are partnering up with local companies and battle lines are being drawn. There is going to be a very interesting cage match between the Chinese tech giants and SEA emerging giants.
Perception and Plans for China and SEA market
Lu: It is important to have a global perspective. A US based founder would have to think about how to navigate between partners in SEA and China to be able to build their interest. There is a big market for new tech apps, but the growing power is in emerging markets like China and SEA.
Paul: It is less about investment dollars flowing into China. As these Chinese tech companies are growing fast at a scale so great that very large cheques are required just to get into China. Currently, the Chinese are flushed with cash and the valuations are also getting very rich. They are also aggressively hunting around Silicon Valley, Israel and SEA for investment. Hence, a lot of investment dollars will be flowing out of China and into the rest of the world.
Strategy for Startups in the face of China's emergence
Grace: Always ask startups to consider their value proposition market and method to compete, knowing that the big players coming to their home country. There are 2 groups of companies. The first group does very similar things before the Chinese money comes in, and a good strategy is increase their scale quickly. International investors come and see they realise the complexity of operations, so they tend to acquire or invest in those operating with a decent pool of customers. As for the latter, they need to think about how they can build the product that is complementary to the international giant.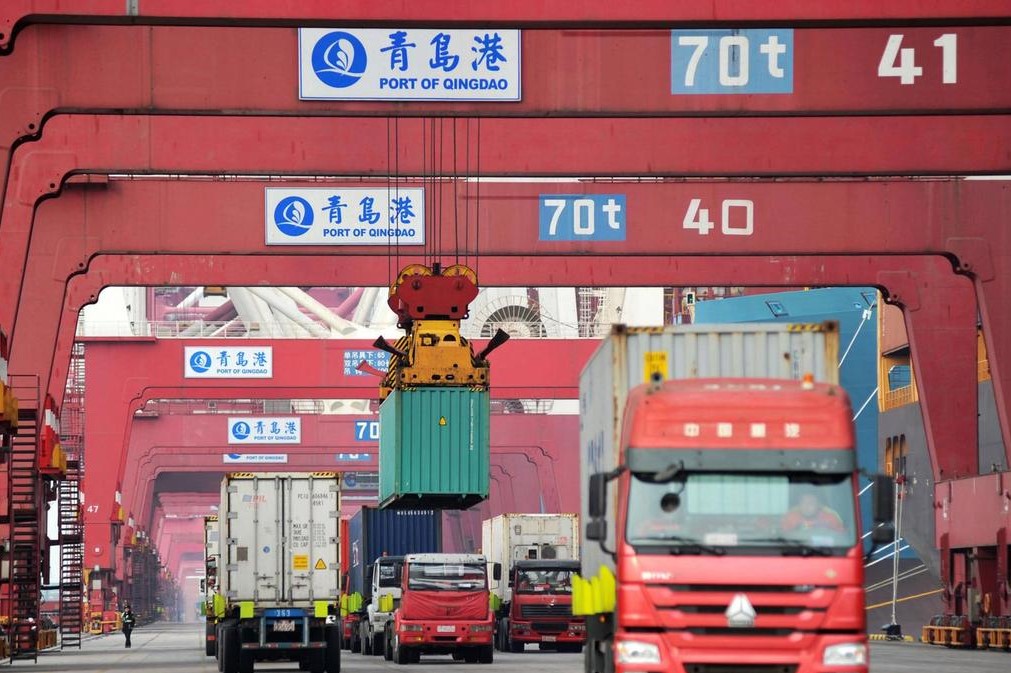 Image: The National
China and Data war Influence on SEA and the World
Paul: China is going to become the dominant power of AI. AI is basically 2 components namely, the development in algorithms, and the accumulation of massive amount of data. There is phenomenal talent in development around the world, but almost impossible to find as much data as in China. For better or worse, due to the strong government, companies can accumulate data without considering some of the concerns that might affect western countries.
Moreover, they are very creative in their applications that cover use cases across the board such as finance, education, health and credit scoring. This makes it very challenging, or even an unfair advantage in a startup's perspective. The focus should then be on the opportunities more on development side, as it is rare to see tech hubs catching up to the volume of data in Chinese hubs.
Protectionism in Thailand
Paul: Not as much. Thailand is still thinking through how to deal with privacy and data ownership. In fact, these issues also plague the Singapore government. It is easier for China because they prioritise their time to think about these issues, which gives them a phenomenal head start.
Future of AI – Cooperation or Protectionism
Lu: A lot of cooperation in AI has happened before, like how Google AI Global Centre is based in China, which helps them to take advantage of the application use case. However, Silicon Valley still has strong advantage in terms of AI, research, and application.
When investing in B2B, it is believed that the AI app can show a business' full capability in industry app. In B2C, it is more difficult to predict individual users using the current technology to satisfy everyone's needs. Companies using AI in healthcare are doing great, as it is not replacing doctors and nurses but instead, assisting them to increase efficiency. This the advantage of Silicon Valley and US.
On the other hand, China has a huge advantage for data. The challenge is the collecting of the data. Now, it is not only big data that matters, China has huge data for sure, but it is questionable whether they have high quality. Especially for industry app, there is a need to level the data. The digitalisation of data in china is also growing fast. These are not only the pros and cons of developing AI tech, but also an opportunity for both sides to work together.
Companies and the government are very sensitive about AI, because it is not only a challenge for startups, but also a potential threat to society if there is a monopoly of data. In the short term, more competition is to come as each side is worried about the owner of the data, and how to protect themselves.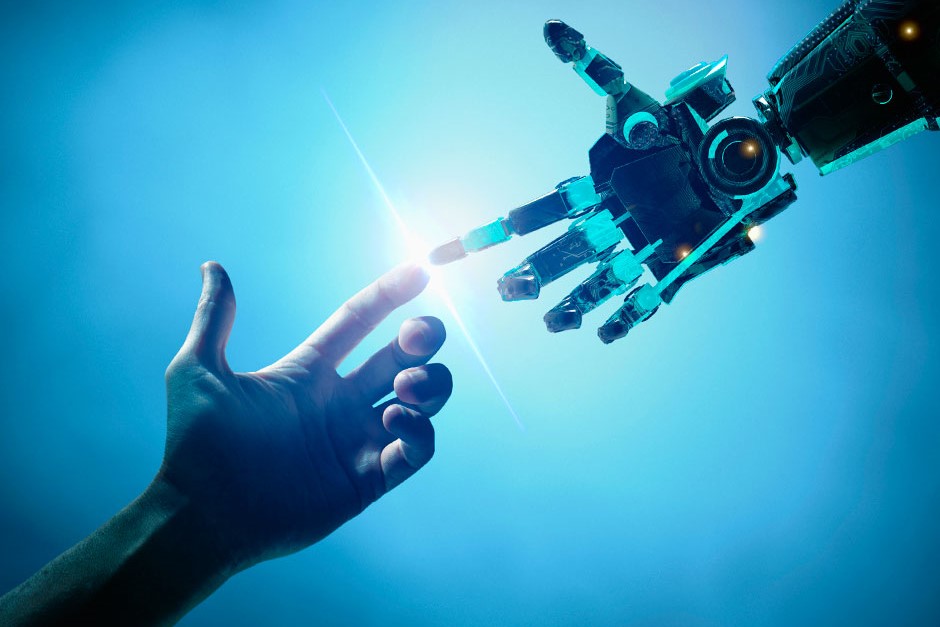 Image: IEEE Spectrum
Capital control effect on Chinese bonds
Paul: Everything done by the Chinese government has a very strategic rational reason behind it. If there are capital controls, it is because they do not want to see hot money flowing in and out of the country. However, if they see investments in mission critical tech, it is unlikely that they will give it a miss. When acquiring key enabling technology like in Silicon Valley and Israel, they will be more than happy to push capital out. Now, the Chinese government is reaching out to companies like Google for collaboration to work around issues like immigration, which takes care of a lot of issues on both sides.
Belt and Road project's radical effect on the Global economy
Paul: China has been very good at extending their soft power globally. There was a lot of hard power before, but recently, they are more aware about extending economics. In places like Africa, China has been extending loans and building infrastructure, which have given them access to physical resources. Belt and Road is like an extension of that model economic soft power policy to create ties across the region.
General mindset of SEA on Chinese Investments
Grace: So far, people see the money in a very positive way. Most entrepreneurs do not view Chinese money just as capital. They are more interested to know how the Chinese investors can bring in the money. This is very critical knowledge, especially for startups scaling from Series B to E.
Why Asia Matters
Paul: By the virtue of scale. Anyone who wants to build a viral startup cannot ignore Asia's huge market. The Chinese are becoming an increasingly wealthy and tech savvy customer base. 95 to 97% of transaction are still largely based on credit card and cash, not digital money. On the other hand, the number in China is easily 10 to 15%. To know what can drive consumer behaviour or how society will react to new tech, China is the one to look at.
Lu: Another factor is Asia's growth potential. Healthcare makes up 20% of US GDP, but only 5% of China GDP. It may not be as big as US but it shows potential, and market with potential means opportunity for new startups. However, a big market with dominating existing players would make it harder for startups to grow, attract and become new players.
Silicon Valley and US has good environments to grow a business, but in future, there may be a bottle neck in revenue flow. They can then think about emerging market like SEA or China to grow to a bigger stage quickly. Even big tech companies are looking into that direction. For example, JD and Google partnered up recently and used each other to penetrate into US, China and SEA.
Grace: SEA is one of the largest growing economy in the world with a massive market. On one hand, they have 4 million new internet users monthly in the region, but on other hand, they have metro cities with GDP per capital considered developing countries. This creates a very sustainable opportunity for both startups and investors in the region.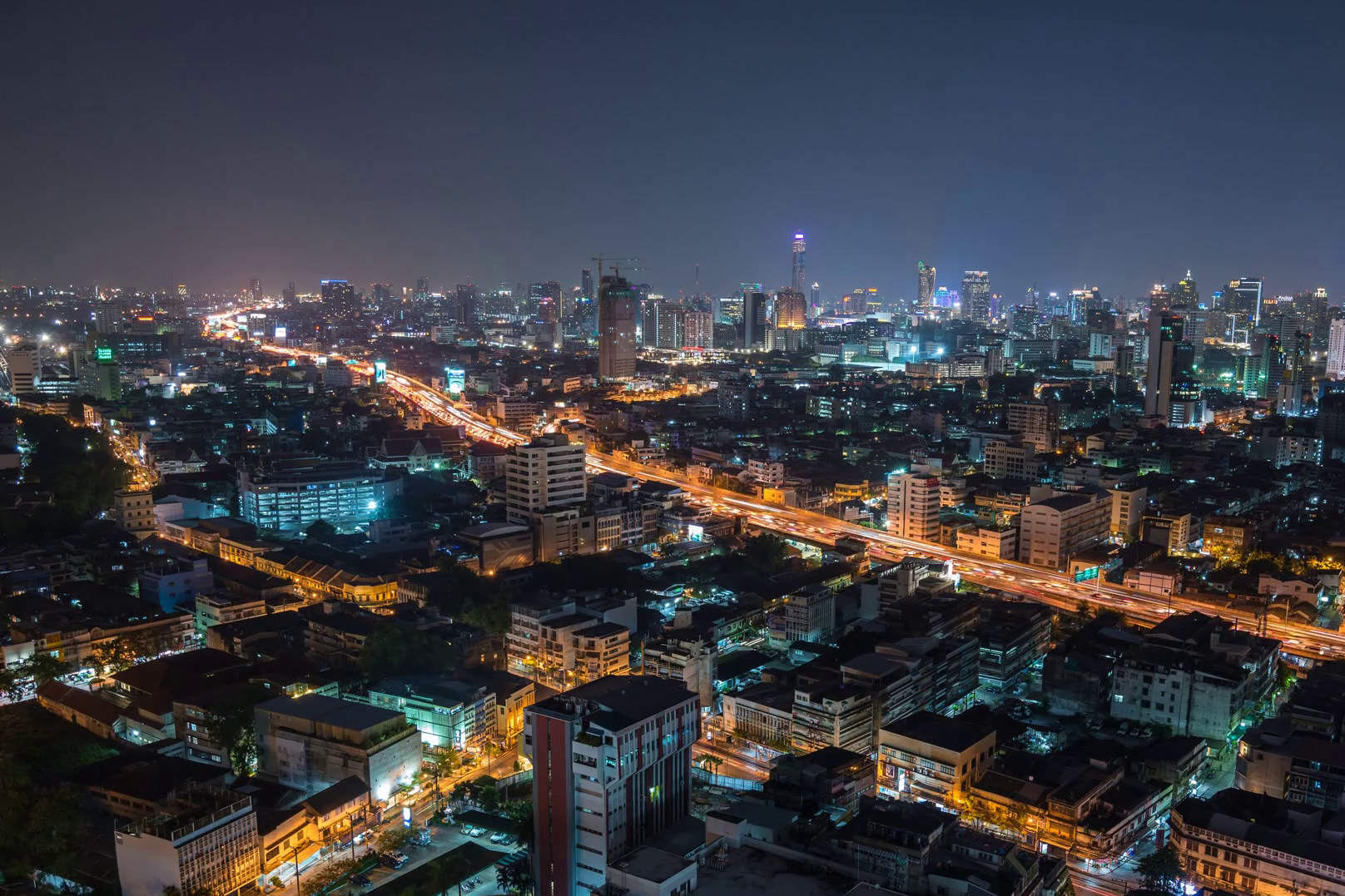 Image: Videoblocks
Method of Investment
Grace: In a consumer-business perspective, the way to look at market is not by countries, it is by customer segmentation. Consumers in metro cities are divided by their income level. Each level has very similar user behaviours. The market is fragmented on the surface, but when the users are divided, there is a very massive market in every layer. Then think about the opportunity and ways to serve each layer of consumers.
In an enterprise perspective, there is a huge opportunity in serving SMEs. A big trend of digitalisation is happening in SEA, where every country has about 60% of GDP generated by SME, and the majority of these businesses are now moving from traditional to digital. There are spaces where companies create software and tech backbones to support the SME, which create tremendous opportunities in both sectors.
Popping the Bubble myth of SEA
Paul: There cannot be 3 to 4 years of explosive growth without the need for a recalibration. There a lot of room to grow fundamentally, but pricing needs to be aligned. There may not be a massive correction but a lot will be going off as reality catches up with fantasy.
Lu: People talk about Silicon Valley having a bubble, but the good thing is that they have it under control as they are able to use power from investor and founder to create a very healthy ecosystem. When comparing among the countries, Silicon Valley's valuation is much lower. But in Asia, the valuation is very high. There is a bubble valuation in SEA and China, and it has to be changed, otherwise it will become a big problem.
With the raging economic activity in Asia transiting to competition between China and emerging SEA, it has become more critical to be equipped with a global perspective, idea of a business value proposition market and strategies to compete with the big players. China's dominance on AI is certain with its wealth of data, hence the opportunities lies in the area of development. Other areas to tap on are in customer segmentation and SMEs.
The key in having your eye on the prize is to leverage on the scale and growth potential of Asia, while adapting and keeping a close watch on the moves of the Chinese giant.