Thinking of starting a business in Thailand, but not sure where to start?  Techsauce has got you covered. Here is the 101 guide for startups and entrepreneurs thinking of entering the Thai ecosystem.  From what type of business to pick, how to apply for a work permit, to paying taxes, our detailed guide is definitely what you need to navigate the Thai market.
Why Thailand?
Thailand has long been recognized as an attractive place to set up a business thanks to its strategic position in Southeast Asia that also serves as a gateway to other destinations. 
Most importantly, the startup and tech industry in Thailand is booming. For the past few years, big corporations have taken an interest in startups and established accelerators to drive growth for businesses across different sectors from e-commerce, medical technology, to financial technology. Investors and entrepreneurs are flocking to the Kingdom to take advantage of its strategic location in the region as Thailand offers ease of doing business, well-connected transportation links, a lively community of startups and digital businesses, as well as the necessary infrastructure for growing a company.
Are you thinking of starting a business in Thailand? With our guide, get a quick overview on what kind of business best suits you, the visa and work permit requirements you will need, and how to deal with company registrations and taxes. Get ready to explore Thailand's startup ecosystem! 

The Step-by-Step Guide to Starting a Business in Thailand
1. Pick a Type of Business
Before anything else, give a thought about what type of business you would like to set up. It is helpful to note that unless the company is part of a Board of Investment (BOI) program, the majority of shareholders must be Thai, while foreigners can own a maximum of 49% of the company.
This minority percentage of ownership may also be exempted if your business receives a Foreign Business License (FBL), which is generally granted to foreign-owned businesses that do not compete with Thai businesses. The license application can be submitted to the Foreign Licensing Department of the Ministry of Commerce, though it may take a few months to gain approval.
Next, there are different types of companies. Most business owners tend to opt for the private limited company, in which shareholders have limited liability while directors have unlimited liability. 
2. Check Out Thailand's Foreign Business Act
It's also a good idea to check out Thailand's Foreign Business Act 1999 which states activities that foreign companies are prohibited from conducting. Check out the full list to see which businesses are prohibited, which need approval from related government agencies, and which do not need special permission before starting a business in Thailand.
3. Learn About Incentives and Benefits Provided by the BOI
The Thailand Board of Investment (BOI) offers schemes to drive investments in Thailand, so if your business meets the criteria, submit an application to the BOI. Tax incentives include exemption of corporate income tax for up to 13 years (depending on the company's activities and other conditions), a 50 percent reduction in corporate income tax for 5 years (only in special investment promotion zones), and exemption of import duties on raw or essential materials used in research and development purposes, among others.
Meanwhile, non-tax incentives from the BOI include 100% foreign ownership (except certain activities and industries), the permit to own land, and the permit to bring in skilled workers and experts to work in Thailand.
4. Apply for Visa and Work Permits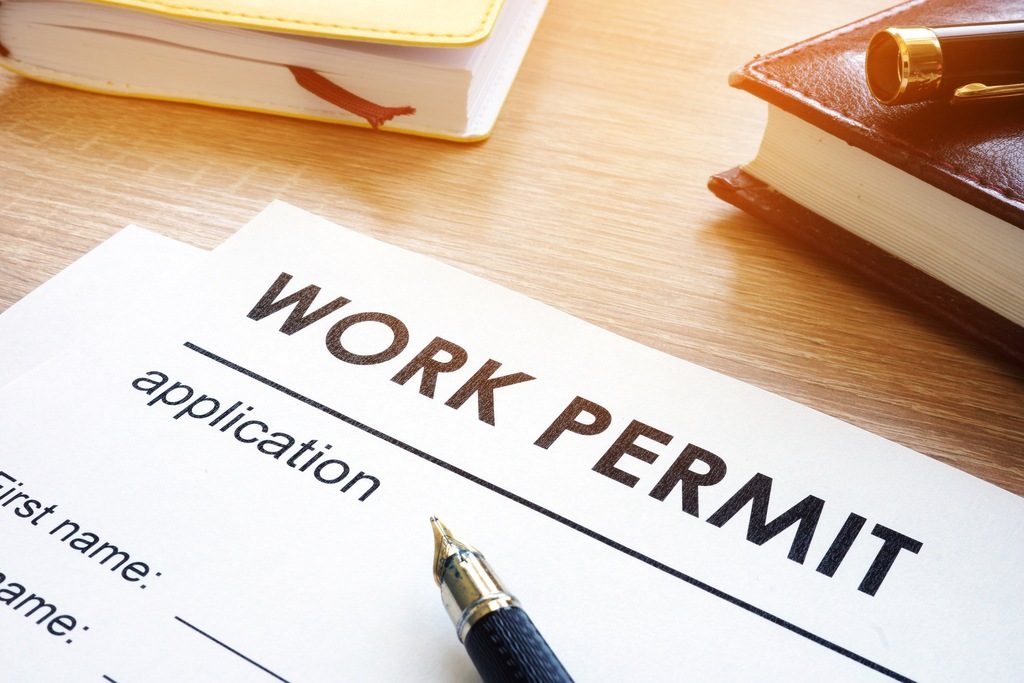 To work in Thailand, you will need a Non-Immigrant 'B' or Business Visa, which will ensure that you can legally work in the country. Application for this type of visa can be submitted at either a Royal Thai Embassy or consulate in your country of origin. The visa fee is 2,000 Baht for single-entry (with three months' validity) and 5,000 Baht for multiple entries (with a one year validity).
However, there is another program -- the SMART Visa Program -- which is a new type of visa targeted at investors, skilled people, and startup entrepreneurs wishing to work or invest in certain industries. Smart Visa holders will be granted the permission to stay in the country for a maximum amount of four years, exemption from work permit requirements, and other privileges.
Targeted industries that fall under this category include: Next-Generation Automotive, Smart Electronics, Agriculture and Biotechnology, Food for the Future, Automation and Robotics, Aviation and Logistics, Biofuels and Biochemicals, Digital, Medical Hub, Alternative Dispute Resolution, Human Resource Development in Science and Technology, Environmental Management and Renewable Energy, and Affluent, Medical and Wellness Tourism.
To file an application for a SMART visa, your qualifications should match the criteria specified by the office of the Board of Investment. Then, after your qualifications have been verified, you will receive a letter of qualification endorsement which can be further submitted to a Royal Thai Embassy or consulate in your country. 
If you are already in the country, consider visiting the SMART Visa Unit at Chamchuri Square Building on Phayathai Road to seek further information.
5.  Register Your Company
The first step to starting a business in Thailand is reserving a company name, which can be done online by registering an account with the Department of Business Development, searching and reserving the company name, and printing out and signing the Notice of Reservation, which will be valid for 30 days.
The second step is the most complicated step-- the preparation of the necessary documents.  This depends on the type of your business, which could include the Memorandum of Association, application form and list of shareholders, director forms signed by each director of the company, Declaration of Business Operation form, and the details of the offices and branches of your business, among others. Note that you will also need a company stamp that will serve as a signature for your company when conducting business.
Finally, it's time to register the company, which may be done at the office of the Business Registration in the area in which the company is located. At this stage, you will also obtain the taxpayer identification number for your company.
It takes around a week to register a private company in Thailand, while a public company may take up to one month.
6. Sort Out Your Paid-Up Capital and Open a Bank Account
If you require a permit to legally work in Thailand, the minimum amount of paid-up capital required is 2 million Baht, which will allow your company to have one work permit. 
Opening a bank account with a commercial bank is simple, however, for foreigners, obtaining loans from Thai banks are difficult so you should have other channels to seek funds for your business. 
7. Once Your Business is Operating, Pay Taxes
According to the Revenue Department, companies are required to pay Corporate Income Tax (CIT) and must file their tax returns (Form CIT 50) within 150 days from the closing date of their accounting periods. There are several types of deductible expenses.  The CIT in Thailand is 20% on net profit, and may vary depending on the type of taxpayer.
8. Learn the Thai Language and Culture
To really make your business work, it is essential that you at least understand some Thai language and have a basic understanding of the culture. There are several institutes that offer Thai Language courses such as The Center of Thai as a Foreign Language (CTFL) at Chulalongkorn University, which offers language, social, and cultural courses for foreigners. Alternatively, finding a reliable Thai business partner to help you navigate the language barrier can also be useful.

Getting to Know the Right Organizations to Drive Your Business
Thai Government Agencies to Know
Office Space & Co-Working Spaces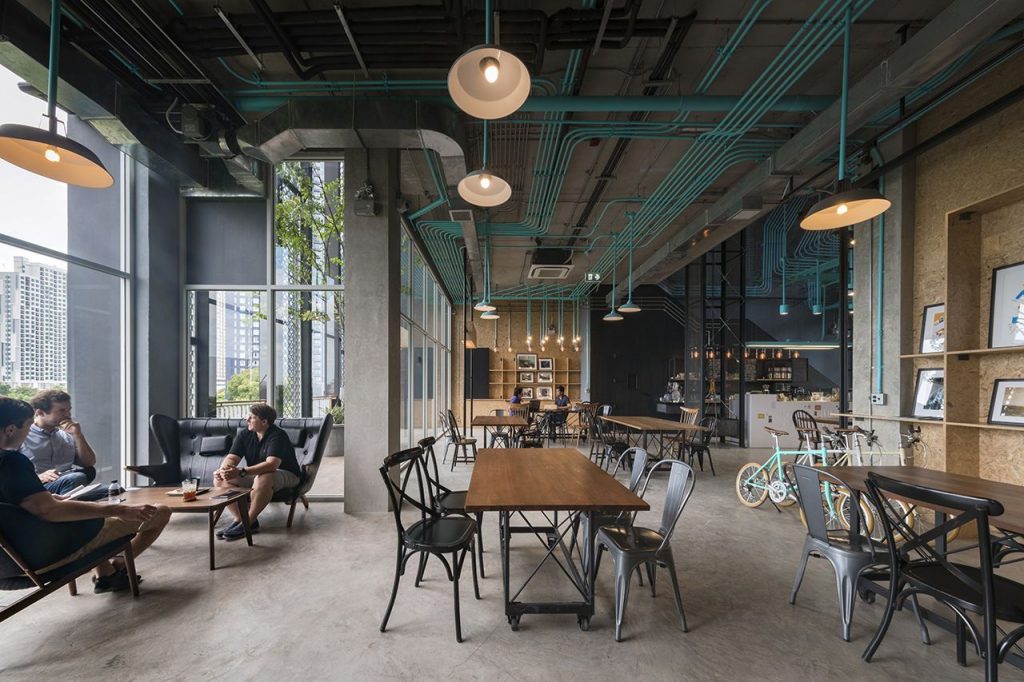 If you aim to start small, a co-working space could be a great option for your business. There are numerous co-working spaces to choose from, especially in Bangkok. Here are some shared or co-working offices which offer different plans that include the use of facilities like meeting rooms, printers, copiers, and event spaces.
Venture Capitalists in Thailand
Techsauce's Tech Startup Report reveals that in Thailand, venture capitalists and corporations have been actively investing in startups and new businesses to find potential businesses that might become the next big thing. 
Accelerators 
Active Corporate Venture Capitals (CVC) 
Digital partnerships / Corporate partners
To check out the full list of VCs and accelerators in Thailand, check out our guide here.
Payment Gateways for e-Commerce
Most consumers in Thailand are Internet-savvy and are already comfortable with making online payments, either by money transfers or credit cards. Having a smooth transaction process is the key driving force behind every business, so if you will be conducting online transactions you might look into solutions such as: 
Legal Firms
Undeniably, your company might need further legal advice in setting up your business. Leading legal firms where you may seek legal services in Thailand include: 
Accounting Firms 
For accounting services, there are numerous firms to choose from in the country such as:
Events & Activities to Grow Your Business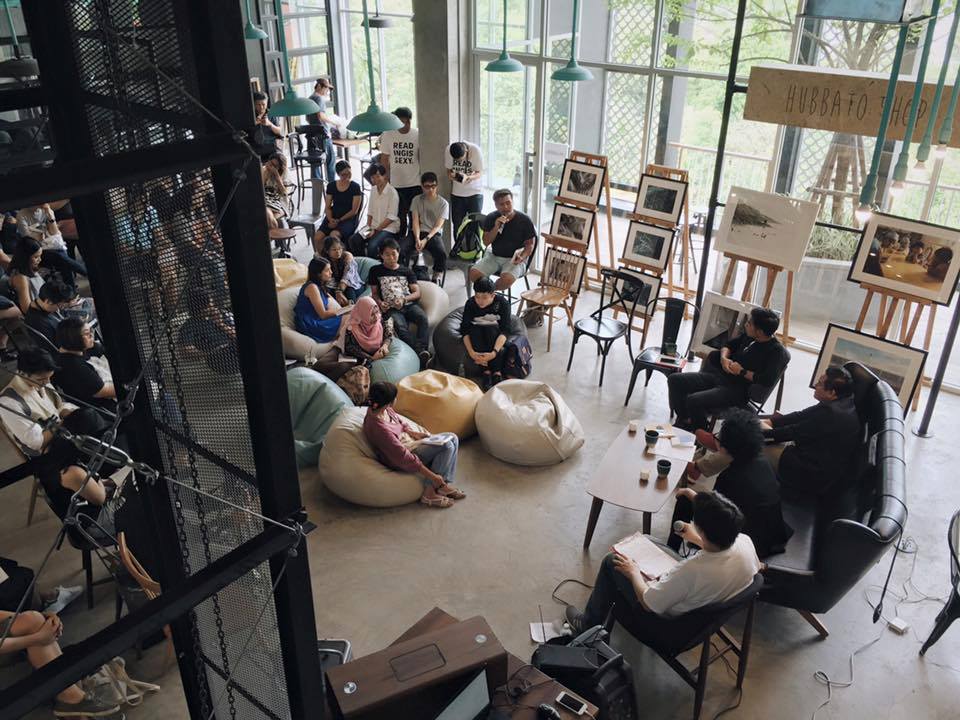 There are numerous networking events in Bangkok, so pick one that is right for you!  A popular event is the Networking Nights organized by the American Chamber of Commerce in Thailand (AMCHAM), while the European Association for Business and Commerce (EABC) also hosts the Multi-Chambers Networking events. For something less formal, there are entrepreneur groups that holds meetups often. Even better, join one of the region's biggest startup and tech events at Techsauce Global Summit where you will meet influencers, leaders, players, and peers across the tech industry!
This article was written by Pimsirinuch Borsub