Since Pokemon Go launched in Thailand on August 6th, the streets of Bangkok have been filled with people frantically swiping their phones in an attempt to catch a Wigglypuff. Plenty has been written about the fanatical devotion of players to the game, and a quick glance around any BTS Skytrain carriage will let you see that two weeks on, there shows no sign of Pokemon fever dying down.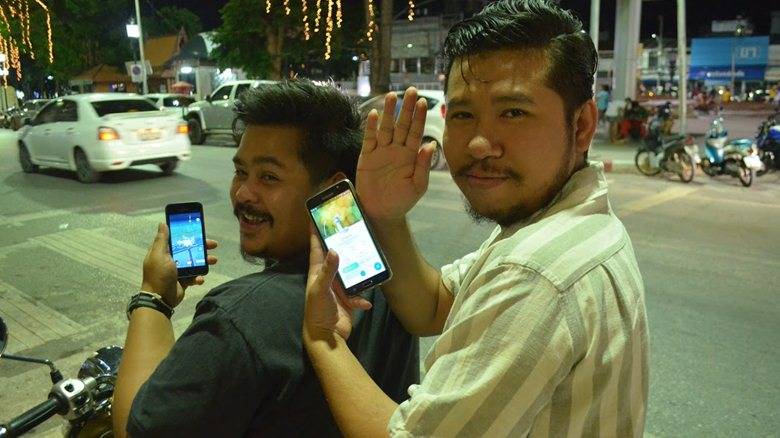 One of the flagship features of Pokemon Go is the Augmented Reality ("AR") mode. This lets you see Pokemon (pocket monsters) in the real world, with the characters being overlaid over the live video from your camera. The AR mode is optional - the gameplay is identical even if you switch the camera off. You could argue it's a gimmick. So why did Niantic, creators of the game, include it?
We asked Jon Michaeli EVP Marketing & Business Development at MediSafe:
It's critical to create shareable moments that your users will want to spread to their friends and extended network. That's where the concept of "surprise and delight" comes in – providing unexpected pleasant experiences that our users want to share, and hence, market our app for us.
Here are just a few of the unscripted moments that the AR mode has allowed to happen.
[gallery columns="4" size="medium" ids="8348,8347,8346,8345"]
So what can startups do to design their products to create shareable moments? For companies which run an app or website, it's important to think wider than just the app itself. We asked Noppon (Nope) Anukunwithaya from TakeMeTour, a platform which allows visitors to book tours with locals. TakeMeTour were one of the first companies to answer the Pokemon craze, with tours to visit Bangkok's Pokestops appearing within hours of the Thai Pokemon Go launch. The post was shared organically hundreds of times.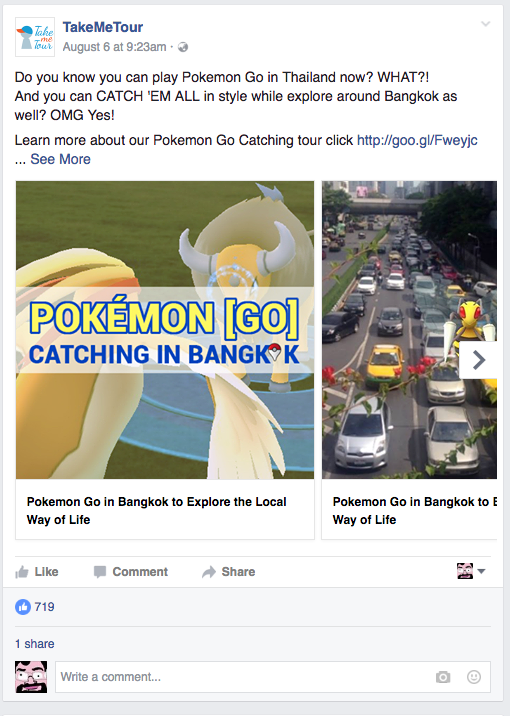 Nope commented:
What we think is working for us is that, we are quickly responsive to the launch. Within less than an hour of launch, we posted and shared our tour while there are no other guys doing Pokemon Go content yet.
This kind of quick reaction takes pre-planning, Nope continued:
However, the trip doesn't come as immediate as some people think. Once we spotted the trend and foresaw that the game is coming to Thailand really soon, we started to encourage our local expert to create a tour."
There are other ways to ensure that, if a photo is shared, it will reinforce your startup's brand. The founders of a company naturally work as brand ambassadors. Nope can be spotted at tech events sporting a "I am a local expert" t-shirt.
We always wear that in all public event and this resonates the word "Local Expert" more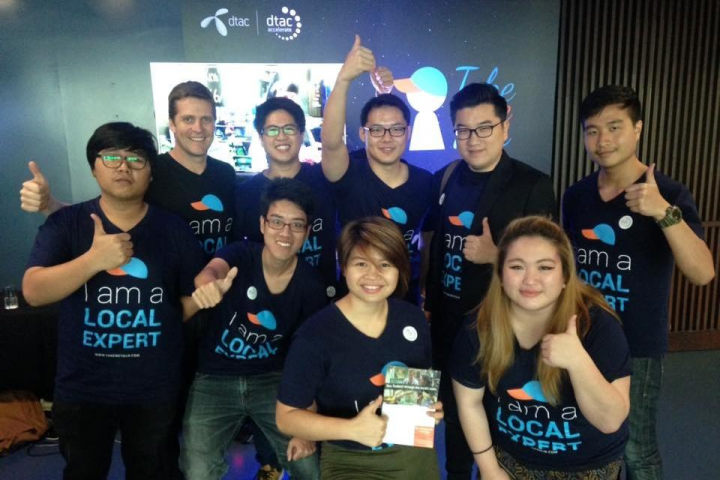 You don't need to be in the software industry to create shareable moments. BaanMac is a small company which provides repairs and buys/sells Mac computers. They rely on word-of-mouth for much of their marketing. Check their Facebook page and you'll see a succession of happy customers touting their new Macs.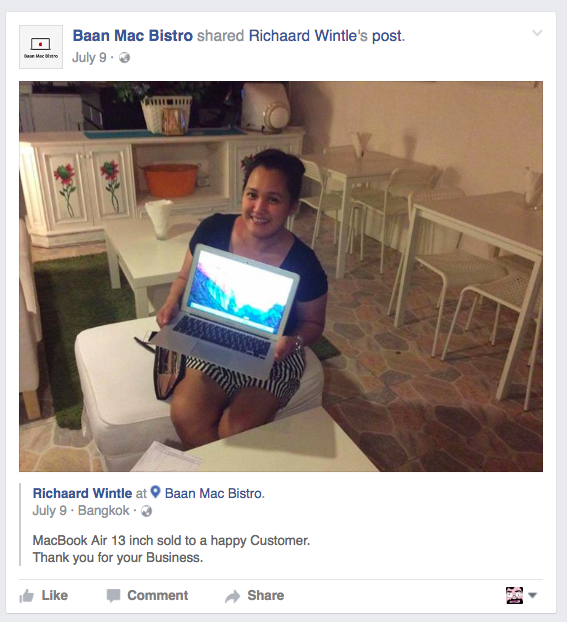 The founder Richard Wintle told us focusing on their social content "from day one" was important, and more than 40% of customers are happy to have their photo posted to their Facebook page
It helps our business!
Creating a shareable moment requires more thought than just adding a share button on your existing product. What people share is as important as how they share it.
Socialgiver is a social enterprise startup which lets people buy branded gift cards, the proceeds from which are used to fundraise for causes including world hunger, climate change, disaster relief and women's empowerment. Founder Arch Wongchindawest told us that in the current design of the site, they included "Share this card" and "Share this project" but they were not heavily used.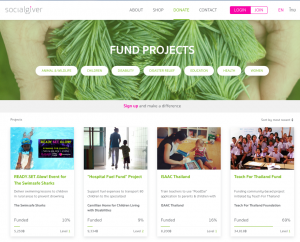 As part of a redesign of the flow of the site, Socialgiver plans to make it easier to share the impact of your donation after purchase. Understanding impact is good for the projects too, Arch commented:
What we are trying to do is to help measure the impact of the funding that they receive
Overall, startups in the region need to think carefully about how they design their products to encourage virality. Create moments of surprise and delight when people interact with your company, and watch as your content spreads faster than a Jolteon or a Mewtwo.