Beacon Venture Capital (Beacon VC), the corporate venture capital arm of KASIKORNBANK PLC. announces the Series A investment in Robowealth, a top-notch wealth tech start-up. This investment aims to leverage business strengths of both KBank and Robowealth to drive inclusiveness in the capital market by solving three primary issues that prevent Thais from investing, including the lack of time, lack of knowledge, and lack of capital, with the target of the total investment of 30 billion Thai Baht by 2021.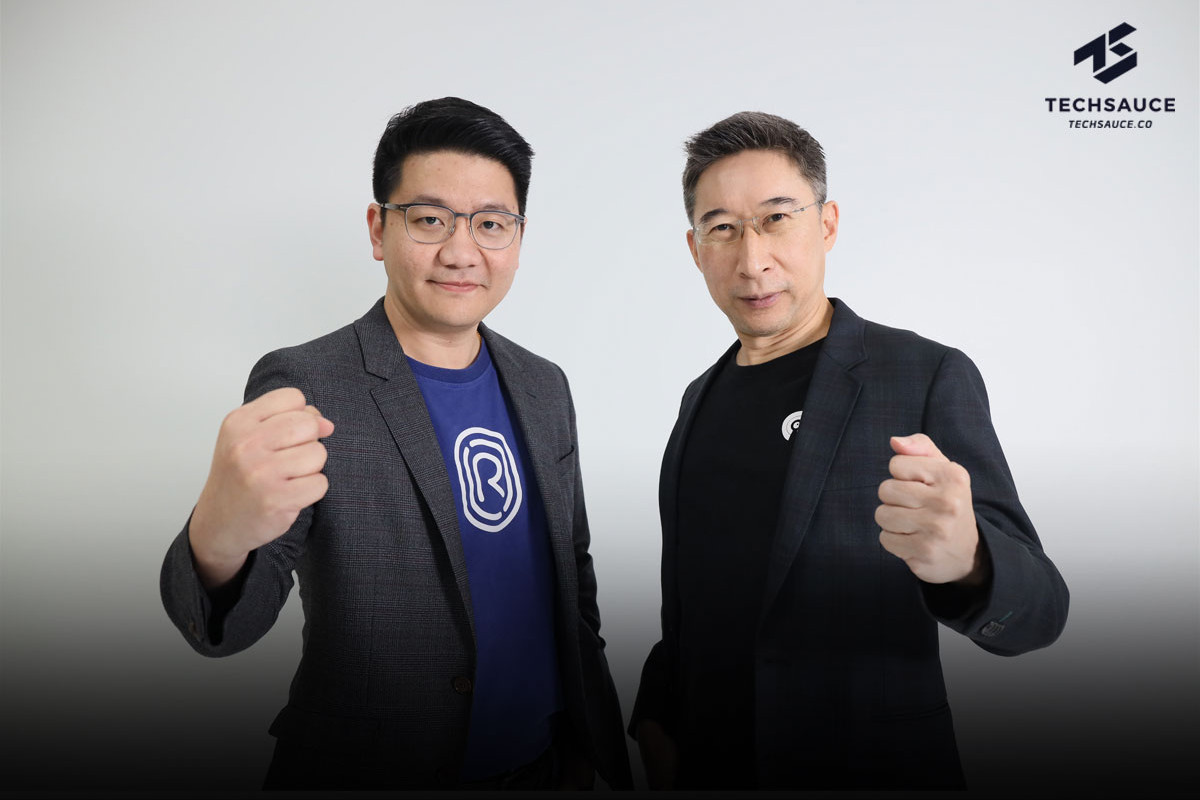 Mr. Thanapong Na Ranong, Managing Director of Beacon Venture Capital, said that Beacon VC focuses on investing in high-potential start-ups whose innovations and services can deliver real value to KBank customers through the creation of new financial products or services. While we would normally scout for new investments and find collaboration potentials with the business units, this is the first time that we invest in a start-up that already has a working relationship with KBank. KBank and Robowealth, together with Lu International, launched the application FinVest in late 2020.
Beacon VC announces its investment in Series A round in Robowealth, a top-notch wealth tech start-up in Thailand. Robowealth provides complete solutions for robo-advisory and mutual fund investment. This investment will reinforce strong on-going business collaborations with the company to offer Thais new investment tools and alternative investment products, something that the Thai investment market needs, especially when the interest rates for traditional saving products are low. Robowealth's outstanding expertise in wealth tech services will help Thais have their investment goals met more easily.
Mr. Chonladet Khemarattana, Group CEO of Robowealth, reveals that Robowealth Group aims to liberalize the Thai financial industry by providing typical Thai people efficient investment opportunities. Currently, only 5% of Thai from 70 million population invest through mutual funds and stock exchange. Robowealth's vision lies within the cooperation to build a stable financial ecosystem under the concept of "Empower Future Financial Ecosystem" through the Business to Consumer (B2C) and Business to Business (B2B) schemes. This ecosystem will ultimately help Thais to achieve financial freedom sustainably.
Presently, Robowealth plays an integral part in developing and offering two prominent investment applications under Robowealth Mutual Fund Brokerage Securities. Both can help Thai people gain access to mutual funds portfolio with only 1,000 baht of minimum investment. By design, each of them focuses on different target groups with distinctive and unique product positionings. Starting with odini, the first robo-advisor in Thailand debuted in 2018, the application targets ordinary people looking for a simple way to invest through automated ready-made mutual funds portfolios. The robo-advisor timely adjust the asset allocation to match with the market condition and customer's risk appetite. The customer can either make a lump-sum investment amount or pre-specify the monthly contributions (DCA: Dollar Cost Average). Two years after the launch, Robowealth has enhanced the odini with a more premium service under the odini BLACK sub-brand integrated into the existing odini application to serve the mass affluent segment better. The second application is FinVest, which debuted in late 2020 as Thailand's first curated mutual funds investment application. The investment committee, which consists of fund managers and investment analysts, has the primary responsibility of selecting a set of suitable mutual funds from both the domestic and global investment universe based on a thematic investment framework. Then, these featured funds will be directly served to the customer with the precise and digestible content to make the final investment decision on his own. FinVest is the collaboration among Robowealth, KASIKORNBANK, and Lu International, a world-class fintech company.
Furthermore, Robowealth also provides other services through its subsidiaries, including high-touch wealth management solutions for high-net-worth customers under Robowealth Investment Advisory Securities and professional fintech software development solutions under Codefin company, which is behind the success of various financial institutions.
Mr. Chonladet shares the insight regarding the effect of the COVID-19 situation that Robowealth customers benefit from the investment diversification to global markets. The robo-advisor could provide a decent return by allocating into Chinese and US equities as many tech stocks greatly benefited from the lock-down. The pandemics also encourage more people worldwide to quickly adopt the digital platform, which is the long-term benefit for wealth tech businesses. The Thai financial institution becomes more aware of the inevitable digital transformation, which provides an excellent opportunity for Robowealth to respond to the needs through Business to Business (B2B) cooperation.
Mr. Thanapong added that one of the main interesting characteristics of successful Thai fintech companies is that their business and offering model doesn't aim to disrupt financial institutions, but instead aim to collaborate with those institutions by joining each parties' unique strength to add value to customers and synergistically grow.
Mr. Chonladet makes his closing remarks that Robowealth aims to reduce the economic inequality in Thai society as the country faces one of the world's worst wealth distribution. Although the income distribution is not that severe, the high cost of living leaves typical Thai households not enough money to save or invest, resulting in an always wider wealth gap between the rich and the poor. Finding effective investment channels is still considered a big challenge for those who have a little cash surplus. Therefore, the core principle of Robowealth is to co-create the financial ecosystem, which enables Thais to start investing with minimal funds through convenient, user-friendly, and reliable channels regardless of the service ownership. The service provider could be Robowealth, Robowealth's business partner, or even any other company. It does not matter which company gains the market share if Thai people can access efficient investment channels. There should be no competitor in helping people to do so. Also, Robowealth strongly supports the promotion of financial literacy to the youth to shape the right perception towards investment, paving the way of becoming successful investors in the future.