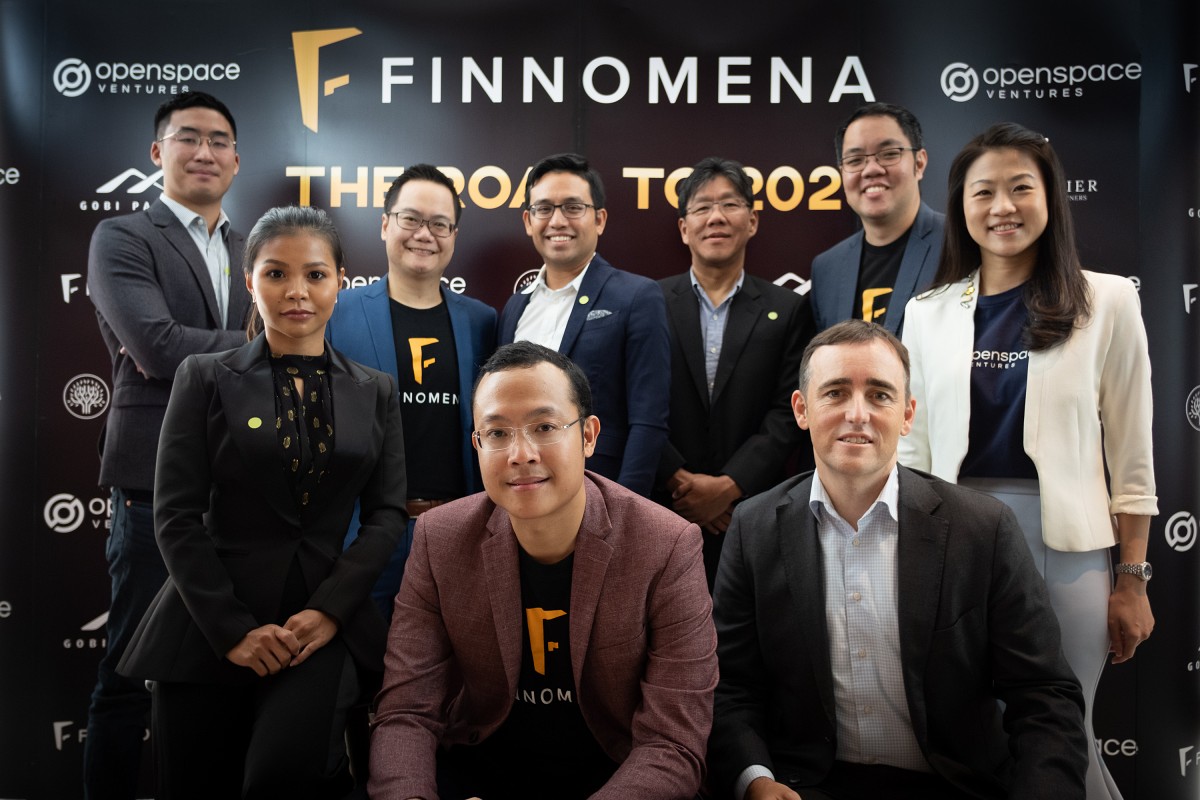 FINNOMENA, Southeast Asia's leading digital wealth management platform, has announced US$10 million Series B funding round. Founded in 2016, FINNOMENA is a Thailand-based digital wealth management platform that offers investment products, financial advice, analysis tools, and investment content for its users. The company is the largest of its kind in the region and has more than 120,000 subscribers with over USD 270 million in Assets Under Management (AUM). FINNOMENA has achieved significant growth since raising its Series A round in September 2017. The new funds will be used to turbocharge the company's business expansion both in Thailand and in other select Southeast Asian markets.
The round was co-led by Openspace Ventures and Gobi Partners, with participation from Premier Advisory Group, a trust manager of SMEs Private Equity Trust 3, Krungsri Finnovate (member of MUFG group), BCH Ventures, 500 TukTuks, and angel investors with deep wealth management expertise. The Series B round brings FINNOMENA's total funding to US$13.5 million.
Shane Chesson, General Partner and & founder of Openspace Ventures said, "We are extremely excited to welcome FINNOMENA, our first Thai investment, into Openspace's portfolio. We are thrilled to support FINNOMENA's mission of helping people in Thailand and Southeast Asia to become financially independent. With a strong technology stack, sleek and user friendly interface, and a highly experienced management team, FINNOMENA is one of the strongest start-ups in the country and we look forward to taking them to their next stage of growth."
"FINNOMENA solves one of Thailand's most pressing issues by helping to address the large inequality gap between the rich and the poor and by enabling the emerging middle class to make investments. Its unique O2O strategy of robust but easily digestible financial content and their offline events have disrupted the wealth management industry. This, along with their deep industry know-how, is what makes FINNOMENA a compelling proposition. We are proud to support FINNOMENA and Thailand in this highly underserved and much needed market." Added Shannon Kalayanamitr, Venture Partner at Gobi Partners.
Following the Series B funding round, Jessada Sookdhis, Chayanon Rakkanjanan, and Kasin Suthammanas, co-founders of FINNOMENA believe that the company is now ready to significantly increase its talent pool, strengthen technology stack, and expand its knowledge hub as well as its product suite to include tax-deductible mutual funds, global managed account ETFs, and P2P lending marketplace. FINNOMENA targets to have at least 100 million views per month for its knowledge hub and an AUM of US$3 billion by 2023.