FoodStory, a leading POS & Restaurant Management System startup, announced that it recently raised Series B funding in a round led by Beacon VC, the venture capital arm of KASIKORNBANK PCL (KBank), with participation from JWD InfoLogistics PCL (JWD). The company plans to use the proceeds to support product development to improve restaurant operation efficiency. Additionally, FoodStory aims to enhance the Thai restaurant ecosystem by turning data into insights for restaurant owners to better understand and optimize their businesses for sustainable development.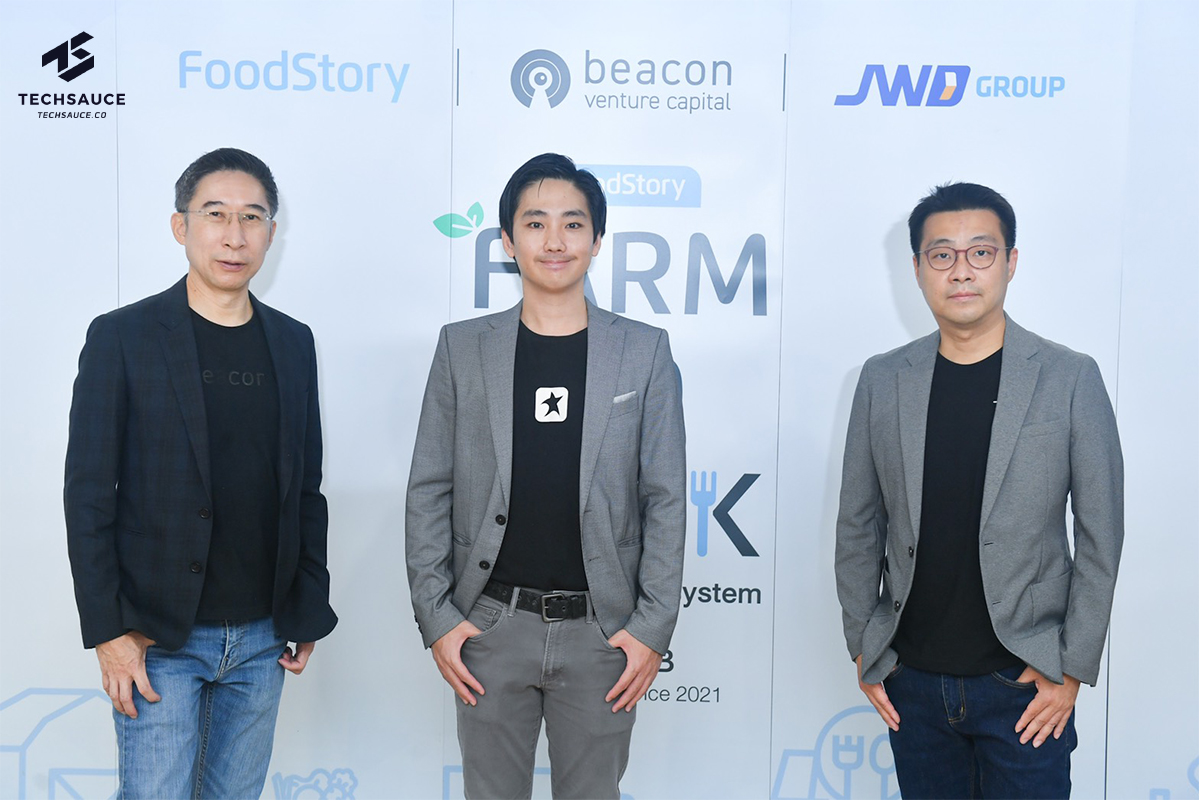 FoodStory offers a one-stop solution for various types of restaurants including sit-down restaurants, buffets, coffee shops, and food trucks. Users can get started with a single iPad. The platform also covers dine-in and delivery services management as well as backend operations including integration with accounting systems and FoodStory Market, the company's own restaurant supply marketplace for purchasing raw ingredients online. FoodStory offers several subscription packages and hardware equipment to support diverse restaurant requirements.
Nowadays, restaurants have greatly adapted to dynamic market conditions and are embracing technology. This aligns with FoodStory's core mission to constantly develop and increase the efficiency of the system. FoodStory's vision is to "Leverage Data To Connect Farm to Folk." The company is building on its existing POS and restaurant management system capabilities by turning data into insights that enable restaurants to efficiently grow their business.
Mr. Thanapong Na Ranong, Managing Director of Beacon VC, revealed that "KBank's core focus is to develop and provide financial technology to serve the needs of all customers and businesses in different sectors. Through Beacon VC's investment and collaboration with FoodStory, we aim to support small and medium-sized restaurants by improving their access to financial products and funding through data utilization. Despite the uncertainty within the restaurant industry due to the pandemic, Beacon VC believes that FoodStory will play a crucial role in helping restaurant entrepreneurs to survive this crisis, especially as they shift from dine-in to take-out and food delivery. In addition, apart from supporting restaurant operations management, FoodStory's solution allows restaurants to acquire new customers and improve sales."
Mr.Tanate Piriyothinkul, Chief Commercial Officer of JWD InfoLogistics PCL, said that "JWD Group foresees the importance and growth potential of the food industry, especially through e-commerce channels, with an exceptional capability to thrive even further. JWD's investment in FoodStory is one of the e-commerce strategies to accelerate food logistics business through an application platform in order to expand our food logistics to cover B2B, B2C, and C2C segments in the future. This growth will be enabled by cold chain express delivery service as well as an extensive network of temperature-controlled distribution centers and warehouses according to our business plan. We see FoodStory as an exceptional restaurant management platform which has high growth potential due to their business model, technology, and most importantly, the team with a strong vision and deep understanding of the total needs of restaurant businesses."
Mr.Thagoon Chartsutipol, Founder and CEO of Living Mobile Co., Ltd., revealed that "for the past two years, we have developed the restaurant ecosystem through integration with LINE MAN and Wongnai in order to help restaurants increase their revenue. A year ago, we launched FoodStory Market with the concept of "A Place Where Suppliers Meet Kitchens" to facilitate online purchase of raw ingredients and address the pain points of price fluctuation, inconvenience in physical shopping, and employee fraud. Moreover, FoodStory Market has been fully integrated with the POS Inventory Management, online payment, and E-TAX Invoice modules. In order to empower a comprehensive restaurant ecosystem that connects Farm to Folk, we need a strong financial services partner like KBank and a cold chain logistics expert like JWD to fill these gaps and successfully build on the new form of supply chain business.