Hungry Hub, a reservation app with exclusive dining offers, has announced that they have secured an investment with a Thai private equity firm ECG-Research.

Left to Right, Mr. Tanaboon Lawhachainam (Senior Analyst), Ms. Ornsasipachr Siriwonporn (Business Development Director), Mr. Patchalit Klinhorm (CEO; Chief Executive Officer), Surasit Sachdev (Hungry Hub Founder & CEO), Ms. Muenthip Siriwannporn (Legal Advisor)
Hungry Hub's unique selling proposition is turning A la Carte restaurants into All You Can Eat promotion exclusively for customers that book through the app or website. Recently Hungry Hub has been working more with high-end restaurants and hotels dining outlet under the Party Pack, which is a unique set menu concept.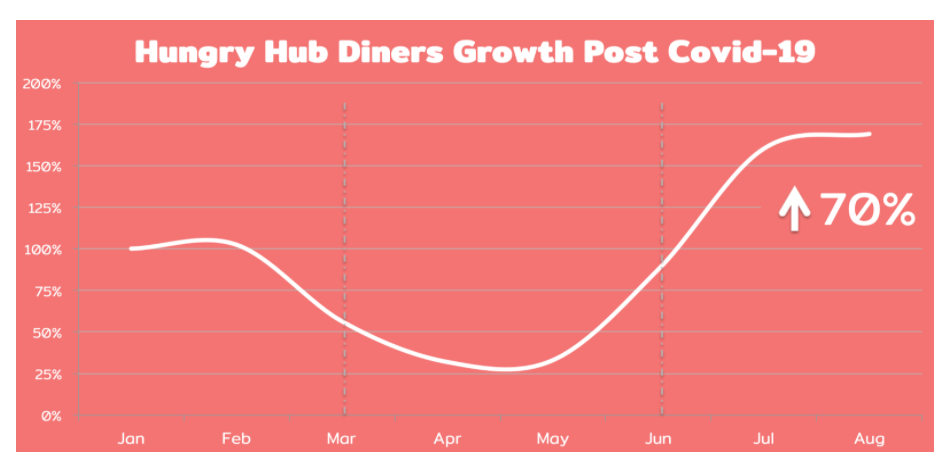 Hungry Hub is currently working with over 400 restaurants in Thailand and have seated more than 1 million diners to date resulting in revenue increase of over 500 million baht or $17 million for its restaurant partners. Notable partner restaurants include Marriott Group, Banyan Tree Hotel, Audrey Café, Copper International Buffet, Crab & Claw and Sushi Den.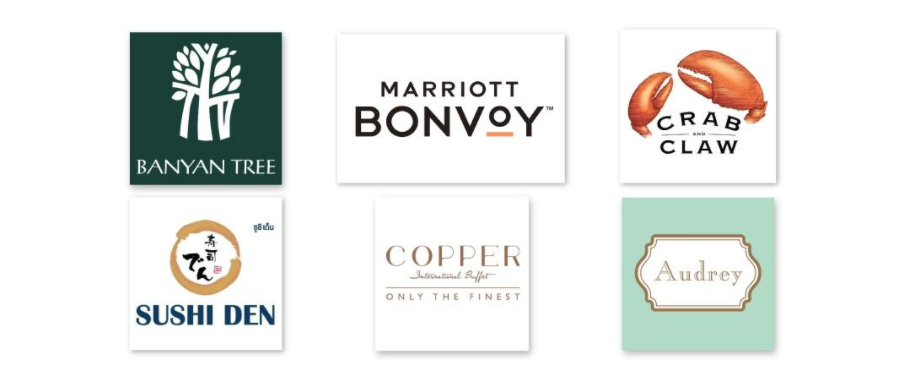 Hungry Hub Founder & CEO, Surasit Sachdev, highlights how Hungry Hub dealt with Covid-19 "Given Covid-19 impact on Hungry Hub's dining deal business in a negative way, Hungry Hub launched a set-menu food delivery concept to help restaurants to survive the Covid-19 pandemic. However, since June 2020, many of Bangkok's top restaurants, which previously relied on tourists, have been reaching out to Hungry Hub to gain access to our local customer base. We will be using the funds raised to to help top restaurants more aggressively reach the local market and expand our restaurant base."
ECG-Research Founder & CEO, Mr.Patchalit Klinhom, said "ECG-Research is proud to partner with Hungry Hub. We have seen lots of potential in this industry market due to the business model that fits Thai's people lifestyle and the overall market size which is quite large. We have also noticed that there are many restaurants in Thailand and Thai people love the All You Can Eat buffet. In addition, Hungry Hub aligns perfectly with our mission of Private Equity for Public Equality, which is to innovate for public equality by building a sustainable future with impact and scale, so we are focusing on investments that create value for the community. During the coronavirus outbreak, Hungry Hub has helped many restaurants to increase sales by implementing an upselling strategy. Moreover, Hungry Hub has the ability to adapt itself to circumstances, especially during difficult times like COVID-19, which is one of the important factors for business to grow sustainably. Thus, ECG-Research is willing to help strengthen Hungry Hub capabilities by generating new business opportunities; for example, finding potential business partners".
Next steps operating in Bangkok, Hungry Hub is looking to launch to Phuket and Pattaya before December 2020. Given the expansion to other cities, Hungry Hub will also be launching Hungry Experience, a product focused on dining + activity like karaoke, bowling, along with hotel day pass or full board getaway packages.
Prior to this, Hungry Hub raised its Seed funding round in August 2019 of US$450,000 from Expara and 500 TukTuks (500 Startups Thailand fund).
About Hungry Hub
Hungry Hub was first established in Thailand in 2014 as an online restaurant reservation app. However, in 2016, the start-up pivoted and redefined itself into a 'a reservation app with exclusive dining deal' concept. Inspired by founder and CEO Surasit Sachdev's solution to over - budget group dining experiences, Hungry Hub launched the concept of fixed price F&B promotions. Providing a la carte restaurant with an 'all–you–can–eat' a-la-carte buffet, Hungry Hub has sustainably managed to bring diners to restaurants for buffet experiences without affecting the eatery's brand essence and operations.
As Hungry Hub extends its service to more restaurants, giving customers greater choice and restaurants a bigger appetite to get on board with this new dining concept, the startup is attracting awards too. The Seedstars World Summit 2018 in Switzerland awarded Hungry Hub first place in the Pitch Corner event, pitching to international investors and executive attendees, competing against entrepreneurs from 14 different countries. Another win was scooped at the Echelon Asia Summit 2018 in Singapore, where Hungry Hub was not only named as the top startup in The Pitch competition for the e-commerce category but also praised by the judges.