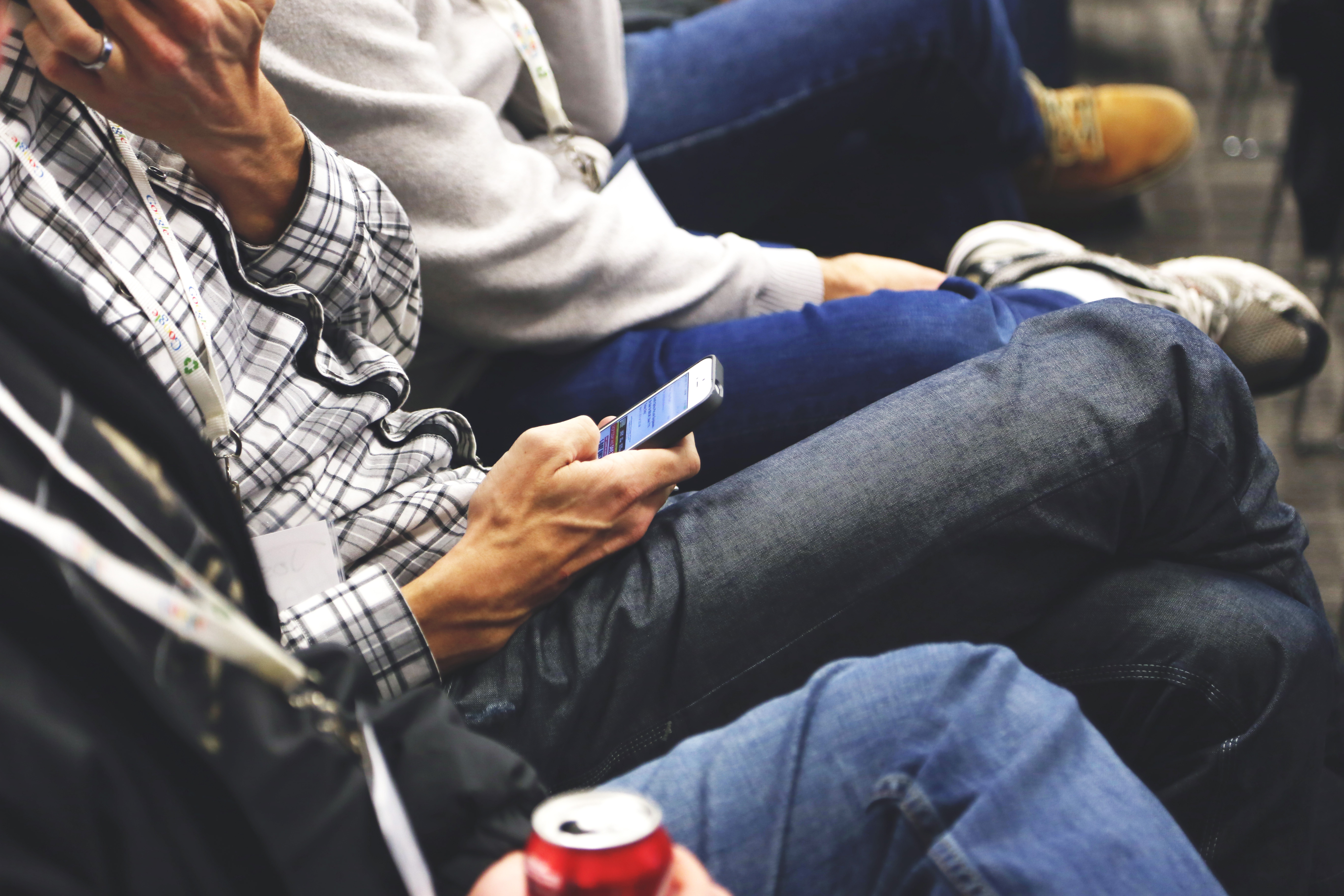 Every year as summer rolls around in hot and humid little Southeast Asia the tech world also goes on fire with so many tech conferences to choose from - some of them hosted in close succession or back-to-back. Wondering what are the main tech events in Thailand and Southeast Asia that you should consider attending this year or the next and when they're usually hosted? Here they are, all in one place - from Echelon Asia to RISE Hong Kong to Techsauce Global Summit and Innovfest Unbound.
One of Bangkok's best-known startup events, this one-day conference that brings together startups and investors is a smaller scale event that usually draws a sizable portion of Bangkok's expat crowd. Organized by networking & meetup group Bangkok Entrepreneurs, the event allows Thailand's startups to exhibit, network and pitch to potential investors. Furthermore, attendees can attend workshops, listen to keynote speakers, and meet with strategic partners by exchanging ideas and exploring new business opportunities. The 2017 edition featured keynote talks by representatives of the 2 most famous startups in the world: AirBnb & Uber.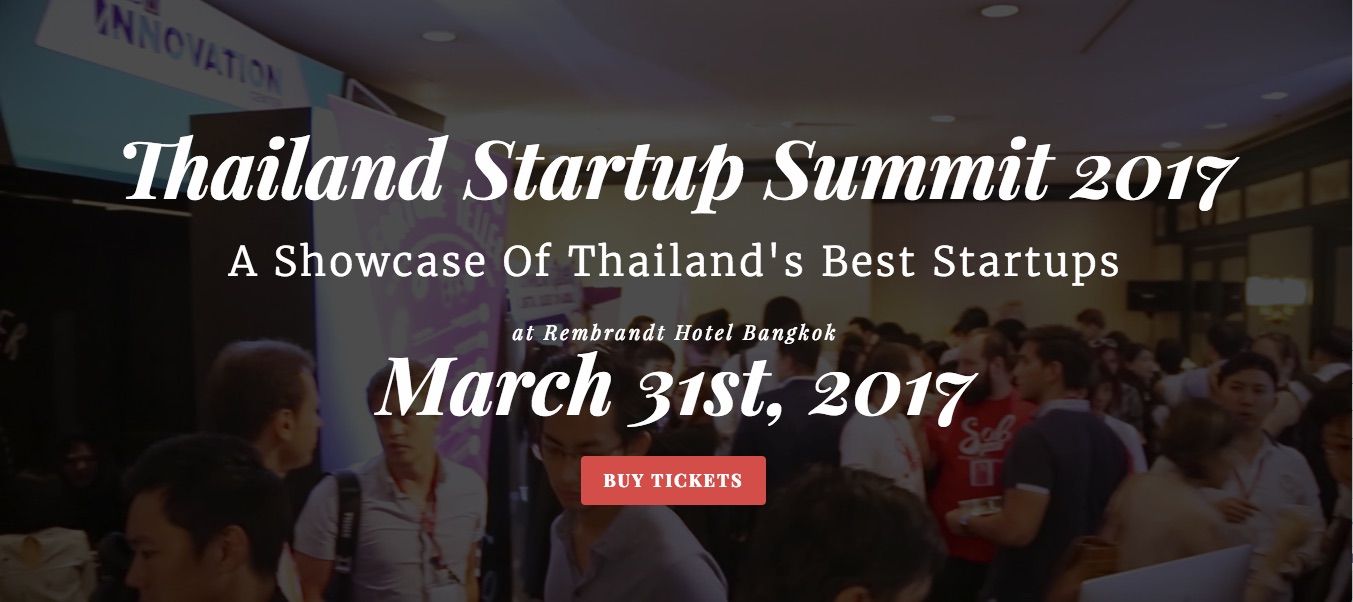 Credit: Thailand Startup Summit
Highlighted speakers:
Robin Kwok, APAC Business Operations & Strategy at AIRBNB
Teeranun Srihong, President KASIKORNBANK & Chairman of KBTG
Michael Cluzel, Co-Founder & Group CEO
Dmitry Levit, General Partner at DMP
Last organized: March 31st, 2017 Location: Rembrandt Hotel Expected attendance: 600+  Price: Early bird: 1490Bht, Regular: 2090Bht, Late bird: 2490Bht Target audience: Bootstrapping startups; regional and local investors, as well as venture capital firms. Next Dates: Thailand Startup Summit is already over for this year, but keep an eye out for it next year!
Echelon Asia Summit 2017 "Empowering entrepreneurs to build and grow their companies since 2009."

Credit: e27
Echelon, developed by the well-known Singaporean technology blog & job platform E27, is a two-day technology and business conference that engages industry leaders and professionals. It provides attendees with resources from influencers, cross border business matching and networking opportunities, allowing startups to pitch, connect and talent source. Echelon provides startups with information, connections, talent and funding opportunities. Besides its flagship event held yearly in Singapore, Echelon has also quickly scaled to host satellite events in 6 different countries annually including Malaysia, Thailand, Indonesia, Vietnam, Philippines and Central Asia. (The fourth edition of Echelon Thailand was held on May 15-16, 2017 at C-ASEAN, Cyberworld Tower.)
Highlighted speakers:
Michael Yap, Managing Partner, TNB Ventures
Jefrey Joe, Co-Founder & Managing Partner, Alpha JWC
Jonathan Schiff, Managing Director, Schiff Family Office
Jeffrey Paine, Managing Partner, Golden Gate Ventures
Last Organized: June 28-29, 2017 Location: Singapore Expo Hall 2B, Singapore Expected attendance: n/a Price: General delegate: $270, Founder / Top 100: $300, Investor: $670, Corporate: $870 Target audience: Government agencies and ministries; tech investors; SME's; corporations, digital startups and media Next Dates: The Malaysia, Thailand & flagship Singapore events are over but you can still look at attending Echelon Central Asia (July 2017), Echelon Indonesia (August 2017), Echelon Vietnam (September 2017) & Echelon Philippines (November 2017).  Do note that at the moment only Echelon Vietnam is open for booking.
TechinAsia "Annual conferences in Singapore, Tokyo & Jakarta."
Founded by TechinAsia, one of the most widely-read Southeast Asian tech blogs (an all-in-one media, events & jobs platform based out of Singapore), the conference has scaled to events in three cities: Singapore, Tokyo and Jakarta. The TechinAsia conference provides attendees with knowledge and insights in the tech scene in SEA. The event is open to tech professionals and non-tech professionals alike. This year's flagship event in Singapore featured five content stages focusing on bringing together the brightest minds and key role players in the investment arena. (The information below is listed for TechinAsia Singapore.)
Highlighted speakers:
Alexis Ohanian, Co-founder of Reddit
Euivin Park, CTO, LINE Corporation
Maximilian Bittner, Founder & CEO, Lazada
Nick Nash, Group President, Sea Ltd.
Last organized: May 17-18, 2017 Location: Suntec Singapore Convention Centre, Singapore Expected attendance: n/a Price: Startup pass: $297, General pass: $397, Investor pass: $797 Target audience: Bootstrap startups; corporations; investors; non-tech attendees Next Dates: TechinAsia Singapore has already passed, but you can still look at attending TechinAsia Tokyo on September 27-28, 2017 and TechinAsia Jakarta in November 2017. At the moment of writing only the Tokyo event is open for booking.
Seedstars Bangkok "The global seed-stage startup competition for emerging markets and fast-growing startup scenes."
Seedstars is a pitch competition that allows startups to pitch in front of a jury of investors and successful entrepreneurs.  The winners will own the title of most promising seed-stage startup of Seedstars Thailand and will also receive a free trip to Lausanne, Switzerland.  Winners will participate in Switzerland in a three-day bootcamp with international mentors and investors, as well as a chance to win $1 million in equity investment.
Last organized: May 31, 2017 Location:Play lab, 4th Floor, Siam Discovery Expected attendance: n/a Price: n/a Target audience: Seed stage startups Next Dates: For 2017, Seedstars has already hosted its local Asia events in Singapore (May 25), Thailand (May 29 & 31) and Yangon (June 21), but has upcoming events in Manila (July 08), Seoul (Aug 02), Shanghai (Aug 24), Hong Kong (Aug 31), Taipei (Sep 08) and Jakarta (Sep 16), all of which you can find on their event website.
This year TechCrunch partnered with Technode to host its inaugural event in Shenzhen. Though the two partners have hosted many tech events in China before, this was their first time in the Silicon Valley of hardware. The conference kicked off with a Hackathon on June 17-18, with actual conference portion being held over the next two days on June 19-20.  Themes included: AI, machine learning. fintech, biotech, gaming and much more as speakers from China and around the globe gathered to discuss the latest news in the industry.
Last organized: June 17-20, 2017 Location: I-Factory, #8 Haiwan Road, Nanshan, Shenzhen, China Expected attendance: 5000 Price: Early bird: $139, Discount Exclusive: $269, Exclusive 1-Day: $499, Exclusive 2-Day: $669 Target audience: Corporates, startups, investors and media Next Dates: TechCrunch Shenzhen has already passed, but TechCrunch hosts many events throughout the year. You can find more of them on their event website.
Brought to Asia by the organizers of Websummit, RISE currently holds the title of the largest and most well-attended startup conference in Southeast Asia. Hosted annually in Hong Kong & targeting 15,000 attendees this year, it also features a Night Summit with "legendary networking" on the streets of Hong Kong after dark. It is also well-known for its Alpha packages targeting startups and some great discounts for women attendees to boost women in tech.
Note from the organizers: As of this year (2017) RISE is no longer a singular conference but rather home to many independent conferences.  Each with its own stage, schedule, exhibition area, workshops and networking events. For example, digital marketers will attend PandaConf which their conference within RISE and SaaS will also be at SaaS Monster conference within RISE.  These conferences alone constitute the largest global gathering in the industries.  Attendees will have access to many conferences hosted within RISE, and can learn about every major industry that involves technology. (Credit: RISE Conference)
Upcoming Date: July 11-13, 2017 Location: Hong Kong Convention and Exhibition Center Expected attendance: 15,000 Price: Single attendee: Exhibit only - $600, Full attendee – $680, Premium - $2,680, Platinum - $4,680; Investor: Angel - $698, Investor - $798, Platinum investor - $5,382; Group/Company: 1 – 9: $680, 10 – 19: $612, 20 – 49: $578, 50+ : $561 Target audience: n/a
Techsauce Global Summit "Southeast Asia's first global-scale tech conference & the gateway to Southeast Asia."
Founded by Thai startup pioneers Oranuch Lertsuwankij (Thumbsup Thailand) and Amarit Chareonphan (HUBBA), Techsauce Global Summit is Thailand's first tech summit to pull together content, speakers and event quality of a global level. The event aims to connect delegates around the world to the landscape and the opportunities in Southeast Asia. The event is one of Southeast Asia's fastest-scaling conferences, quickly scaling from 0 to 3500 attendees within the first 5 years after it began in 2012. This year (its first year rebranded as a global summit), the conference targets 6000 attendees from around the world. Purporting to show the offbeat, sexy, dangerous techie side of the world's tourism capital and leave you with a "startups & tech hangover," Techsauce partners with many corporates across many industries to showcase and blend technology with the real-world businesses. This year's event features startup winners from satellite events in 9 different cities who will all be united on the same stage to compete before some of the world's top investors & accelerators including 500 Startups.
Highlighted Speakers:
Dave McClure & Marvin Liao, Partners, 500 Startups
Brett King, Global Fintech Influencer
Kei Shimada, Global Director of Innovation and Business Development, Dentsu Inc.
Korn Chatikavanij, Thailand's former Minister of Finance & Chairman of the Thai Fintech Association
Mike Peng, Managing Director, IDEO Tokyo
Vitaly M. Golomb, Investments & Partnerships, HP Tech Ventures
Upcoming Date: July 28-29, 2017 Location: Centara Grand Convention Centre, Central World, Bangkok Expected attendance: 6000 attendees Price: One price for all attendees rising at a scaled rate each month: Feb 2017 - $82 USD, March 2017 - $112 USD, April 2017 - $142 USD, May 2017 - $172 USD, June-July 2017 - $202 USD, Walk-In: $350 USD Target audience: Startups, corporates, investors and general attendees
Get in the Ring "Connect to investors globally."
Get in the Ring is a uniquely-formatted startup competition. The flagship Singapore event is a culmination of over 130 events around the globe where startups get to pitch at competitions. The winners get connected to local investors and corporates, and in Singapore these winners also get a chance to take to the global stage. During the course of the conference they will get connected, selected and trained to help their startup to the next level. On the final day, six of the best startups battle for the global title.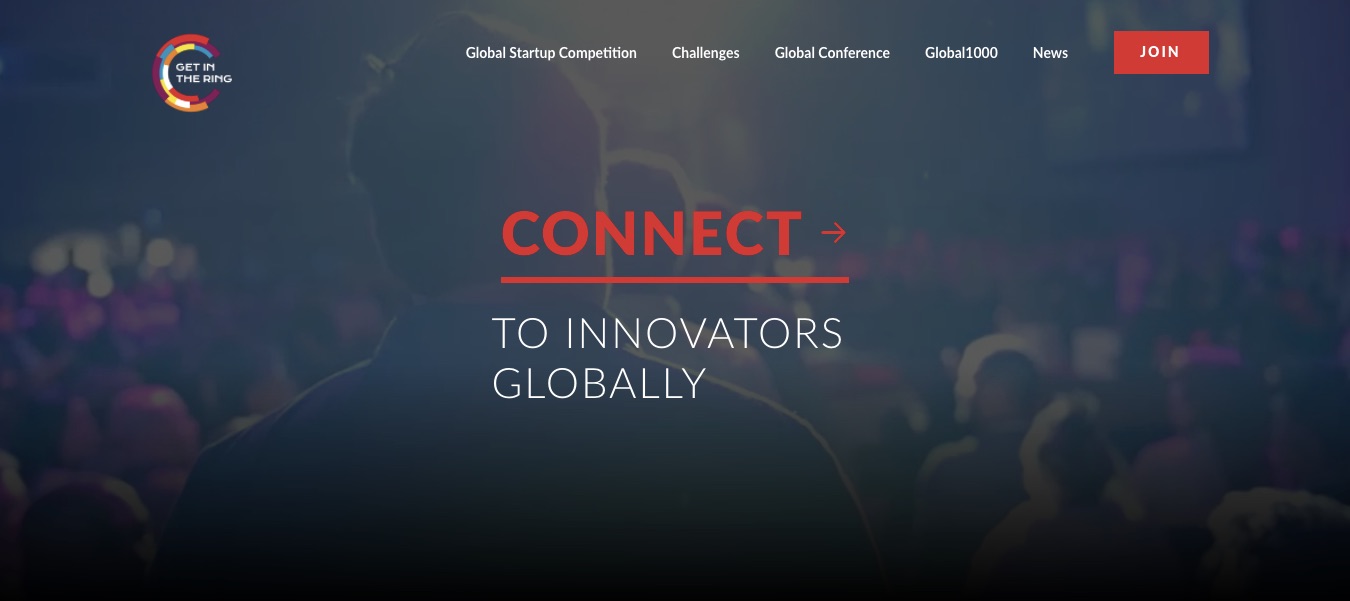 Credit: Get in the Ring
Last organized: May 17-19, 2017 Location: Singapore Expected attendance: n/a Price: n/a Target audience Startups, investors and corporates Next dates: This year's competition in Singapore has already passed, but find more information about their global events on their website. 
Innovfest Unbound "The festival connecting brands and corporations with disruptive technology to fuel their innovation and growth."
One of Singapore's largest startup conferences - if not the largest - Innovfest Unbound showcases Asia's most innovative developments. It focuses on deep technology, such as AI, robotics and computer vision. The conference brings together brands and technology startups and allows brands and corporates to explore the opportunities in Asian markets. This year's conference highlights the trends that are shaping the world of tech. Innovfest Unbound also offers attendees numerous networking events and opportunities to connect with attendees from all over the world.
Last organized: May 3-4, 2017 Location: Marina Bay Sands, Singapore Expected attendance: 8,000 attendees Price: 2 day event, £147.50–£325.00 Target audience Entrepreneurs, brands, corporates, investors and tech start-ups Next dates: Innovfest Unbound doesn't have any more events in Asia this year, but you can stay updated with their global events on their website.
Slush Singapore 2017 (previous event Slush Tokyo 2017 was held on March 29-30, 2017) "Celebrating entrepreneurship."
Slush is an off-beat, student-driven, non-profit conference aimed at facilitating founder and investor meetings.  It is described as an energetic and enthusiastic conference aimed at building a world-wide startup community. It infuses elements of highly-inspired design into the event format, making it a very striking and unique tech conference. First begun in Helsinki, Finland, it has scaled to more events around the world and in Asia including Slush Tokyo, Slush Shanghai, and Slush Singapore.
Upcoming Date: September 19, 2017 Location: Marina Bay Sands, Singapore Expected attendance: 2000 Price: n/a Target audience: Bootstrap startups and investors