Being such a prominent company, news from Meta will and can never be overlooked. They have always been in the public eye whenever they launch any new product or service or make yet another privacy mistake. With its latest name change, Meta has triggered more talks on Meta's current, as well as past footprints.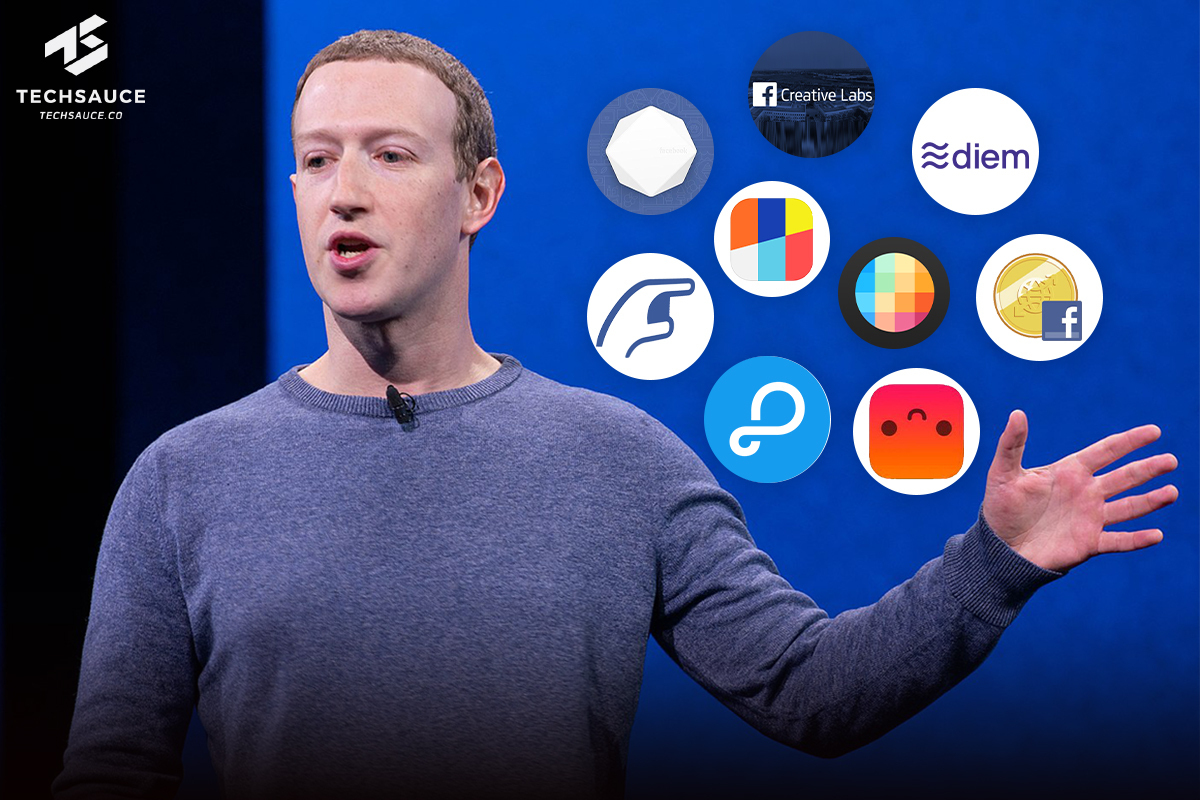 Several Facebook innovations have been harshly criticized or simply do not work for their targetted or intended user. Some of the products were found to be infringing on users' privacy and disrupting net neutrality. Many of Meta's innovations did not survive more than 4 years, some having only the lifespan of a year. This article will explore businesses that failed before Facebook became Meta.
1. Beacon
Beacon was a feature of Facebook's ad system in November 2007, which relayed data from third-party websites to Facebook in order to provide targeted ads and allow users to share their activities with their friends.
Several weeks after the launch of Beacon, thousands of Facebook users filed a petition to have the function removed. After a month, Facebook established an "opt-out" option for the service, thereby putting an end to its brief existence in December.
Beacon then become controversial and was the subject of a class-action lawsuit, resulting in its shut down in September 2009. It harmed Facebook's reputation by breaking its Software Engineering principles and compromising its users' privacy rights. Facebook has been embroiled in criticism over privacy problems since the failure to launch Beacon.
2. Facebook Credits
Active for two years from 2011, Facebook Credits were a virtual currency that could be used to purchase items in online games and non-gaming applications of Facebook. Facebook Credits may be purchased both online and offline at numerous merchant locations using a credit card, PayPal account, mobile phone, or other payment methods.
The system works as such: All income generated through Credits is split between Facebook and developers, with Facebook keeping 30% and developers getting 70%.
Facebook did not promote exchanging of credits which will increase social interaction, never made an attempt or provided a simple mechanism for consumers to use their Credits., and discouraged its partners (developers) from supporting Credits. These were the three critical errors that ultimately destroyed the Credits project.
3. Poke
Developed as part of a hackathon in 12 days, Facebook launched Poke, Snapchat's competitor, in 2012. Like Snapchat, Poke allows users to send their friends photographs, videos, pokes, or text Facebook messages that will disappear after a few seconds. Its intention is to allow users to contact friends from anywhere and show them what they are up to.
By 2014, Poke failed entirely, partly due to Facebook's struggle with privacy.
Snapchat had unique, high-privacy features such as disappearing photos and texts, and notification when a screenshot is taken, which were its unique feature and reason for its popularity and rapid growth. Snapchat caught the attention of users who want their personal information such as photos and messages to be wiped as soon as possible. Poke's main features, which include tagged photographs and the News Feed, was the complete opposite of Snapchat's unique self-destructing features.
4. Parse
Parse, a mobile development platform was acquired in 2013 by Facebook for $85 million but was shut down in January 2017.
Parse streamlines the mobile app development process. It handles the technical server-side portion of mobile development so that developers may concentrate on other aspects of the project, such as user experience and design. Parse assisted Facebook in the distribution of its SDKs and made sure that developers use Facebook's login method.
However, Facebook did not explain and reveal the reasons for shut down, leaving people to speculate its reasons for failure.
Parse lacked the incentive for app developers to use Facebook's social networking platform. It was not profitable enough for Facebook to sustain it since it did not help other businesses. Just like every other business that failed, Parse was not Facebook's core business and hence lacked the focus.
5. Creative Labs
Creative Labs is an initiative in 2014 that allows small teams within Facebook to design and develop stand-alone applications or other projects that are not part of the core Facebook experience.
However, the Creative Labs incubator's products, like many others, struggled to gain momentum and achieve success. Ultimately, in December 2015, Facebook shut down a number of applications that were underperforming such as photo-sharing app Slingshot, anonymous chat service Rooms, and collaborative video app Riff, along with the group's dissolution.
Below are a few of the stand-alone apps that have been shut down.
Lifestage
Facebook's next attempt at competing with Snapchat: Lifestage was a teens-only exclusive app, for users 21 and under, designed for high school students to discover more about their peers.
Facebook announced that their team could do more by concentrating on enhancements to Facebook Groups within the main Facebook app, leading to Lifestage's end in 2017 after 3 years of operation. This could be because Facebook no longer needed to aggressively compete with Snapchat since it has Instagram then which was doing increasingly well.
Slingshot
Yet another attempt at beating Snapchat, Slingshot is a photo messaging app but with photographs and videos that last longer (unlike Snapchat's self-destructive feature). Media shared may be viewed until the receiver deletes the feed, the media are then permanently deleted.
Another differentiating feature is Slingshot's use of curiosity to sustain engagement. Users are only able to open a message after they have responded with one, the "locked" feature. But after an update that removed this feature, users can now choose whether their posts are "locked" or "unlocked," allowing their friends to not respond before they can access the message sent to them. Essentially, Slingshot is now undeniably a Snapchat knockoff and sank down the charts, leading to its end.
Rooms
Rooms was Facebook's first product that lets users use a pseudonym instead of their real identity. You can create a mobile-only in-app discussion space for any topic in Rooms, personalise the look and moderation settings, give the room a screen name, and invite people to share text, photos, videos, and comments with others in the Room. Using Rooms didn't require any sign-up of account so to prevent trolls from overrunning Rooms, moderators have the authority to ban anyone, and their device will be permanently barred from returning.
Just over a year after its launch, Rooms was shut down in December 2015. On top of the lack of publicity, though there were rooms with regular activities, many rooms were abandoned. While Facebook did not state Room's reason for shut down, it is logical to assume that a free program that is rarely used cannot be sustained.
6. Diem
Meta introduced Diem, a permissioned blockchain-based payment system. Private currency, implemented as a cryptocurrency, is also part of the proposal. This project was planned to be launched in 2020, but it seems like Meta would not be launching it at all.
In 2021, Diem announced a partnership with Silvergate, their financial partner, who was supposed to be the issuer of the Diem USD stablecoin, a form of cryptocurrency pegged to the US dollar and used to purchase and trade other cryptocurrencies.
Last summer, Fed officials warned Silvergate that they were apprehensive about the proposal and could not guarantee the bank that it would be allowed to proceed.
Following regulatory pressure, Mark Zuckerberg's contentious cryptocurrency project, which he once defended in front of Congress, is crumbling. The Diem Association is considering selling its assets to repay funds to its shareholders.