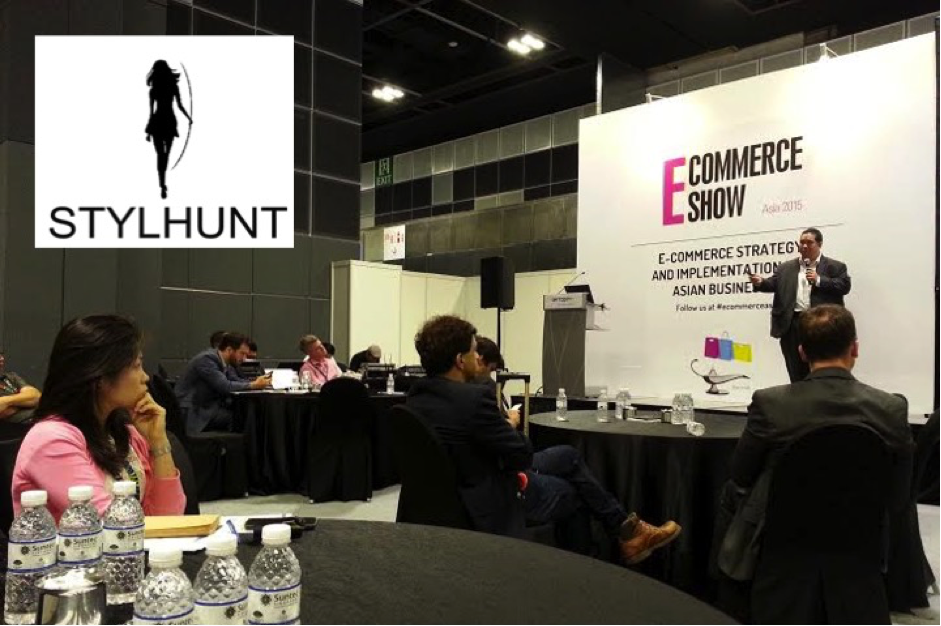 Thailand's STYLHUNT, the Tinder-plus-Google for women's discovery shopping, joined the stage in Singapore at Retail World Asia 2015 to speak alongside industry giants including Zalora, Lazada, Rakuten, and Uber.
CEO and Co-Founder Surawat Promyotin gave a talk on "Adapting Crowd Curation to Emerging and Informal Markets." He began by defining Crowd Curated Shopping, which is a global, social e-commerce trend empowering shoppers to discover products through friends and people who have similar tastes. Surawat explained, "when you walk into a store, you see (1) what the shop thinks you want to see and (2) the products that they want you to see…
With crowd-curated shopping, imagine walking into a store where you see all of the products that your friends love – from any of their favorite brands and shops (not just one). If you like and trust your friend's style, you will be more likely to find products that you love too."
He then went on to share the history of crowd curated shopping, which started with Pinterest and was subsequently adapted by Wanelo and Polyvore. Together, these players pioneered a global trend that is transforming the way people shop online. Surawat showed examples of Forever 21, Nordstrom, and Urban Outfitters in which crowd-curated shopping sites now top their lists of most social media followers – a trend that cannot be overlooked by any serious marketer.
He last described why these models cannot be simply copied and pasted due to major differences in consumer behavior between developed and emerging markets. STYLHUNT's customer development and usability tests with more than 500 women in Thailand and Indonesia revealed 5 key factors for local engagement - product relevance - discovery UX - order process - transaction method - and social proof indicators.
In each of these areas, his team identified and addressed unique pain points that ultimately enabled them to adapt crowd curated shopping to emerging markets. He reiterated that local relevance is critical to any crowd curated business model, and that startups need to conduct sufficient customer development to ensure they achieve product/market fit.