Thailand's network technology leader AIS has launched its new AIS Media Cloud Service in collaboration with two leading global partners, VMware, a world-class leader in Cloud platforms, and Vizrt, a leading software developer. The collaboration will level up management of media and entertainment businesses with Cloud systems to create new experiences. It will boost the capacity of media and entertainment businesses to cope with ever-increasing consumer demand for content.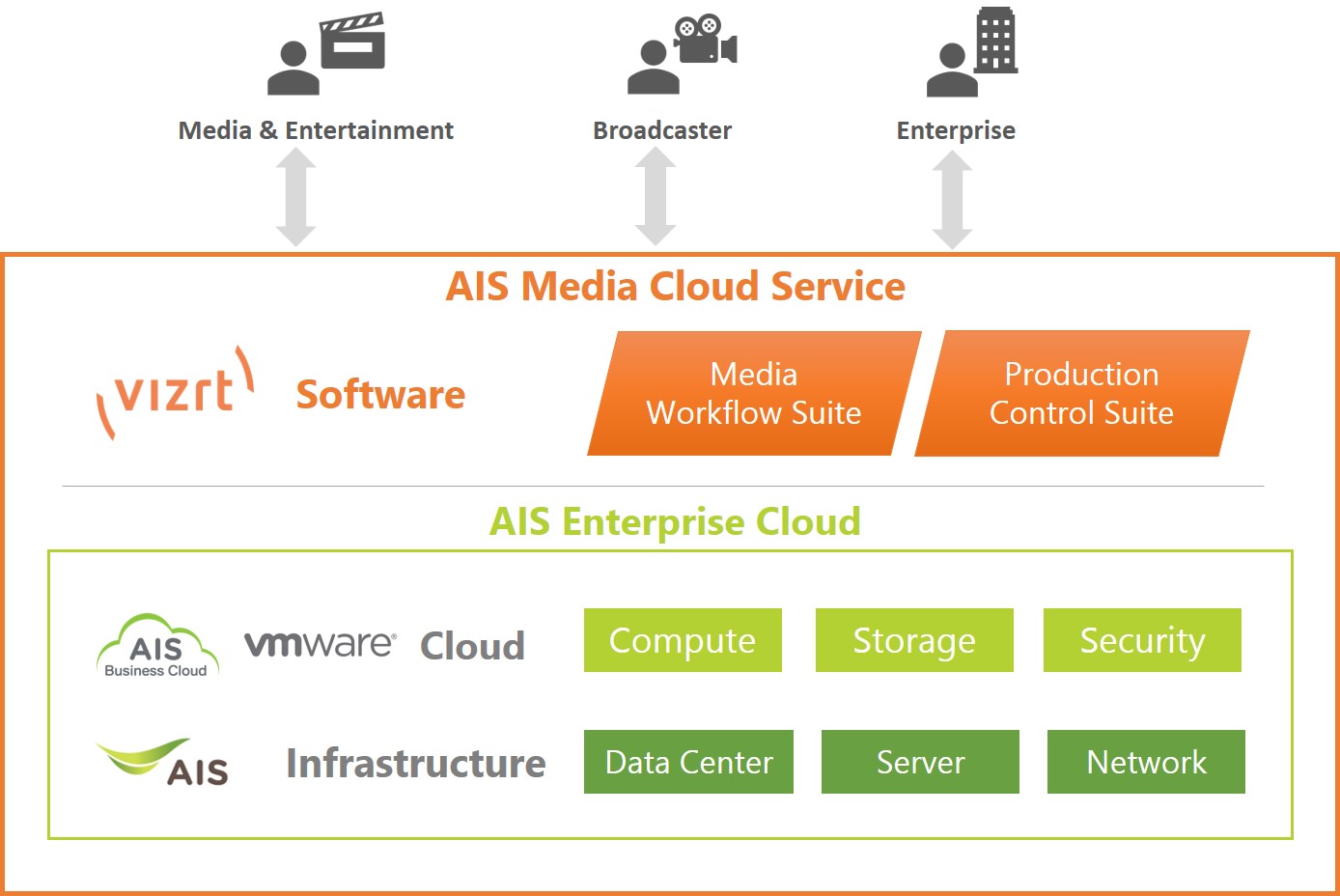 PricewaterhouseCooper (PwC), a leading global digital strategy consultant, estimates that revenues from media and entertainment businesses in Thailand will grow 6.3%, or to almost 550,000 MB this year. This due to the Covid-19 pandemic transforming consumer behaviors, as people spend more time online at work, staying in touch and consuming news and entertainment. The media and entertainment sector has an essential need for technology, as a vital industry which must rapidly adapt to fierce competition and reach new target groups, such as by making presentation formats more attractive, and work online more to save time.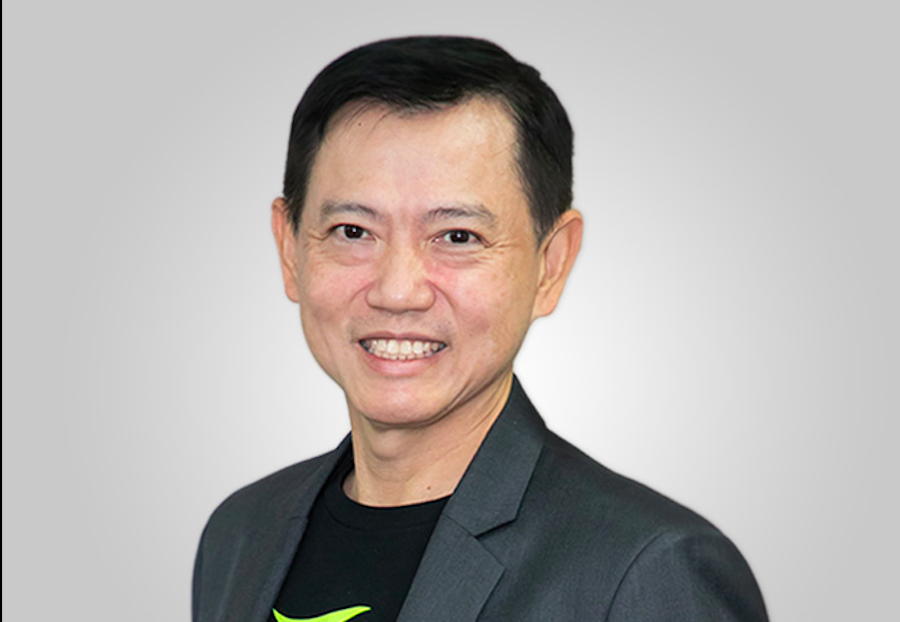 Mr. Tanapong Ittisakulchai, Chief Enterprise Business Officer, AIS Business, commented, "AIS is 'Your Trusted Smart Digital Partner' for every need of our enterprise customers. We are up to speed with networks and a wide range of digital solutions. This collaboration with leading global partners VMware Thailand and Vizrt introduces the AIS Media Cloud Service, part of the AIS Enterprise Cloud powered by VMware's platform, to unlock limitations of the infrastructure. We will enable media and entertainment businesses to work smarter by accessing cutting-edge content production tools while reducing installation delays, making content creation easier and more convenient. This will give media and entertainment companies a crucial competitive edge.
"AIS Media Cloud Service is teaming up with two partners: VMware, the global Cloud platform leader, and Vizrt, a leading software developer. The partnership seeks to comprehensively address the needs of media and entertainment businesses. AIS Media Cloud Service enables media businesses to either increase or decrease the scale of infrastructure flexibly as needed. It is an efficiency upgrade to cope with ever-increasing consumer demand for content. AIS Media Cloud Service meets a variety of needs and reduces lead times. Previously, one event required leasing a studio, which was both time-consuming and costly, taking at least two to three months. Virtual Studio on AIS Media Cloud Service takes only a few days to set up."
AIS Media Cloud Service is a software service for media and entertainment companies on the AIS Enterprise Cloud giving users easy and rapid access to software.
Media Workflow Suite: This system assists media in storing, searching and managing content licenses and managing data security. The Media Workflow Suite helps content producers to quickly repurpose their content for other platforms, whether traditional digital media or social media channels. It has all the tools to edit video and other content through the online Cloud system, with access to the tools anywhere and anytime.
Production Control Suite: This an online production system which brings the studio shooting environment online for content creation, making it possible to produce compelling content without the capital investment in a studio or expensive outside broadcast equipment.
Cloud services deliver efficiency through the high quality networks of AIS, the leader of network technology in Thailand, and enhance the working experience for service providers. Such is the strength of AIS, whose networks have the best coverage in Thailand. Whether Fibre or 5G, they deliver stability and speed to solve business problems.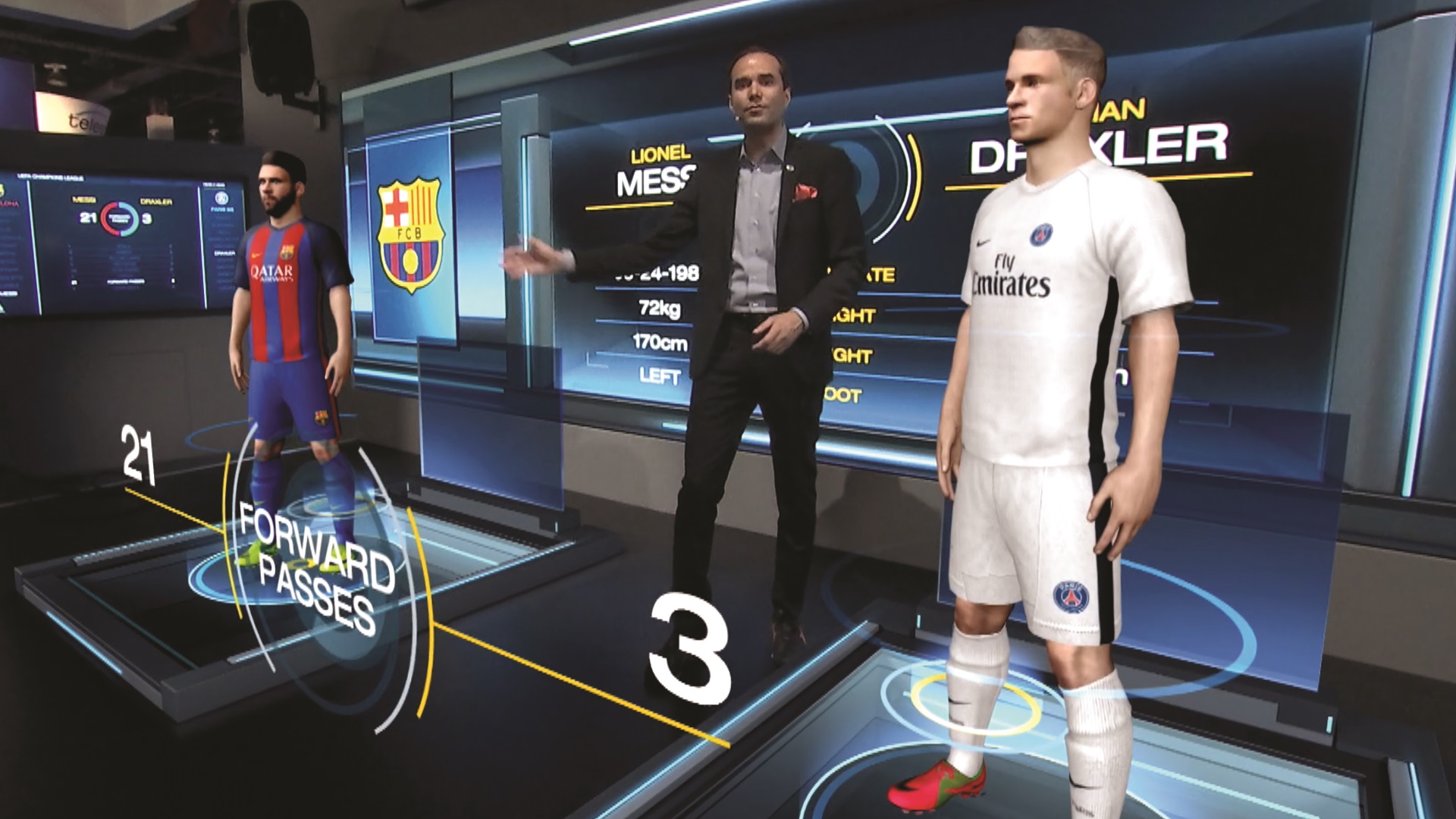 "When you're developing new solutions, it's important to have a trusted partner to work with," said Straker Coniglio, General Manager, Vizrt APAC. "VMware and AIS are obvious partners for us because they're leaders in their industries. As the leader in our industry, we want to work with fellow leaders to provide that high level of support and trust to customers."
Ekpawin Sukanan, Country Manager, VMware Thailand, noted, "Partnership is key and there's a high level of trust among the three companies so we can synergize together. Therefore, AIS Media Cloud Service is truly a joint effort between VMware, AIS Business and Vizrt, supporting our customers to unlock new opportunities and transform their business."
"AIS Media Cloud Service, besides helping media businesses to access data and present their content faster, also helps those businesses to save costs by transforming investments in large servers for data processing. Cloud services are leased on an as-used basis. AIS Enterprise Cloud is charged in the form of a monthly service fee calculated by service usage, enabling media and entertainment businesses to manage their costs efficiently. The services of AIS Business are different from other service providers, most of whom are focused on providing service in the format of 'Infrastructure as a Service' (IaaS), which only consults on technical aspects. AIS Business, on the other hand, can provide a broader scope of services which are more diverse. They include the back office, infrastructure platforms and software to support businesses wanting to move their systems to the Cloud, getting to market more quickly and effectively. AIS Business is the first Cloud-based solution service provider for the media and entertainment industry in Thailand," concluded Mr Tanapong.
Any enterprise user interested in the AIS Media Cloud Service can enquire with their AIS Business contact person, or get additional information from the website https://business.ais.co.th/solution/media-cloud-service.html , or email: [email protected]