One of the panels on the Global Spectrum addressed the future of Web 3.0 world in the session themed "Inevitable Upgrade – Web 3.0 Enabled Meta-Future" in the second day of the 16th Asian Financial Forum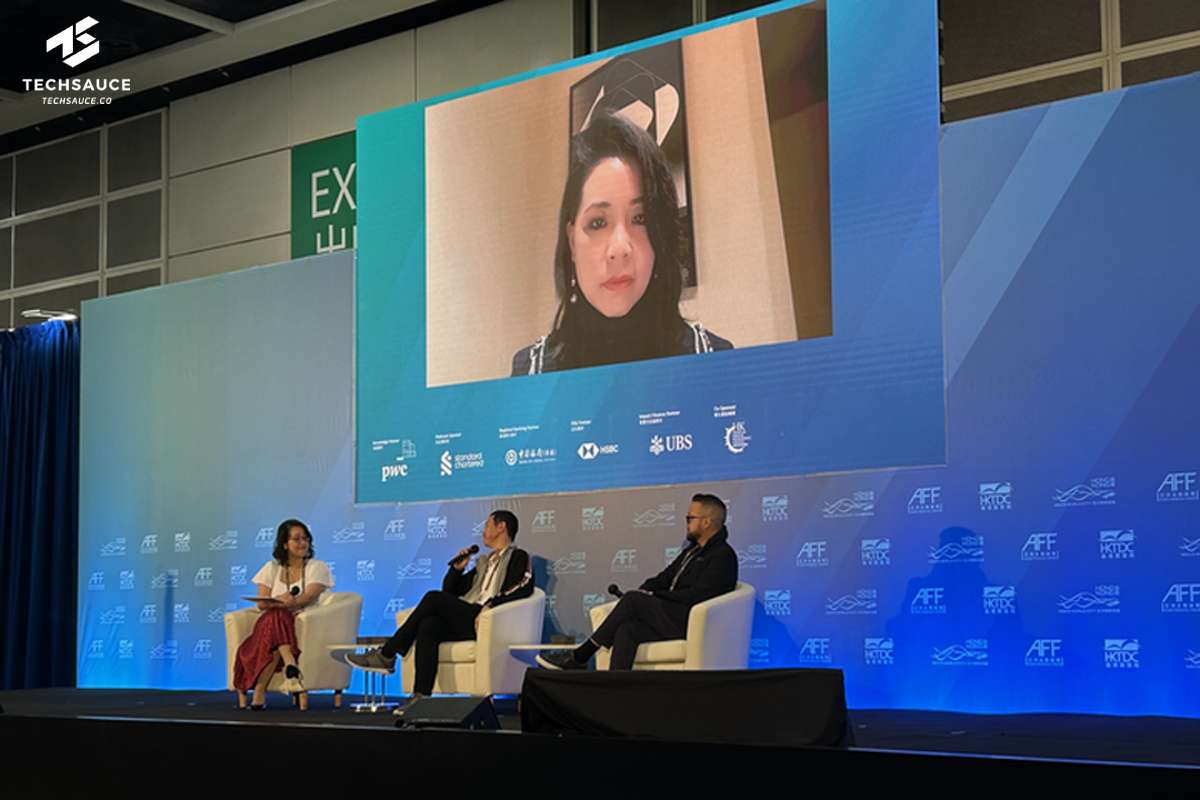 The session is moderated by Ms. Bowie Lau, founder and managing director of MaGEHold, an early-stage technology angel investment firm. Joining her were three expert speakers from the Web 3.0 industry:
Mr. Evan Auyang, Group President of your Animoca Brands, a Hong Kong-based multinational blockchain technology and investment company
Mr. Jaeson Ma, Co-Founder and CEO of OP3N, a global Web3 chat super app and
Ms. Rebecca Liao, Co-Founder & CEO of Saga, a Web3 protocol for launching the next 1000 chains in the multiverse
Mr Evan Auyang / Mr Jaeson Ma / Ms Rebecca Liao
All panelists shared thoughts on the key event in the industry in 2022, "Crypto Winter" and portraying the future of the Web 3.0 world together. Mr. Evan Auyang said that "Winter time means there's less money coming into it but for the great companies that focus on the building is actually a great time" Mr. Jaeson Ma also added that the 2018 cryptocurrency crash used to be seen as the ending of blockchain technology, "But interestingly enough, in 2022, people didn't ask is this the end? They would say; how low do you think Bitcoin is going to go? How long do you think?", he said. He also highlighted the future of Web 3.0 with 2 words: Ownership and Empowerment.
Moreover, the Techsauce team had the great pleasure of having an interview with Mr. Evan Auyang, Group President of Animoca Brands, about the importance of the decentralized world of web 3.0. Despite the ups and downs in the industry, he emphasized that the philosophy of web 3.0, which is about decentralization, audibility, and transparency, will remain in society. Because people's belief is already changed and they are willing to adapt and appreciate individuality. The space, web 3.0 created, has also democratized the abilities of the digital citizen. He said "with a decentralized system where you actually can create a lot, your creativity matters a lot, not just building knowledge"
In addition, Mr. Auyang shared updates from Animoca Brands that would happen in 2023. Firstly, in 2022, Animoca Brands made a lot of acquisitions in various industries e.g. gaming companies, music companies, and educational businesses. The second pillar of the business is launching funds on 380 companies that Animocas's already invested in. The last pillar is advisory business, which helps web 3.0 businesses to be stronger.