In spite of the major disruptions recently faced by agrifood industry, such hardships have nevertheless given way to perseverance, and have shed light on the imperative need for innovative agrifoodtech solutions within the APAC region. As part of the continued efforts to celebrate innovation in the region, Future Food Asia 2020 (FFA) is now set to take place on 21-25 September 2020. The conference will allow all 11 finalists to present their innovation in front of investors, industry leaders and domain experts, and one them will be awarded the US$ 100,000 Future Food Asia Award. The 11 finalist startups are: AgNext (India), Agrisea (United States), Aqua Development (South Korea), Crowde (Indonesia), Flurosat (Australia), Fyto Foods (Singapore), Marine Innovation (South Korea), ProAgni (Australia), Soos (Israel), Tartansense (India) and TerraQuanta (China).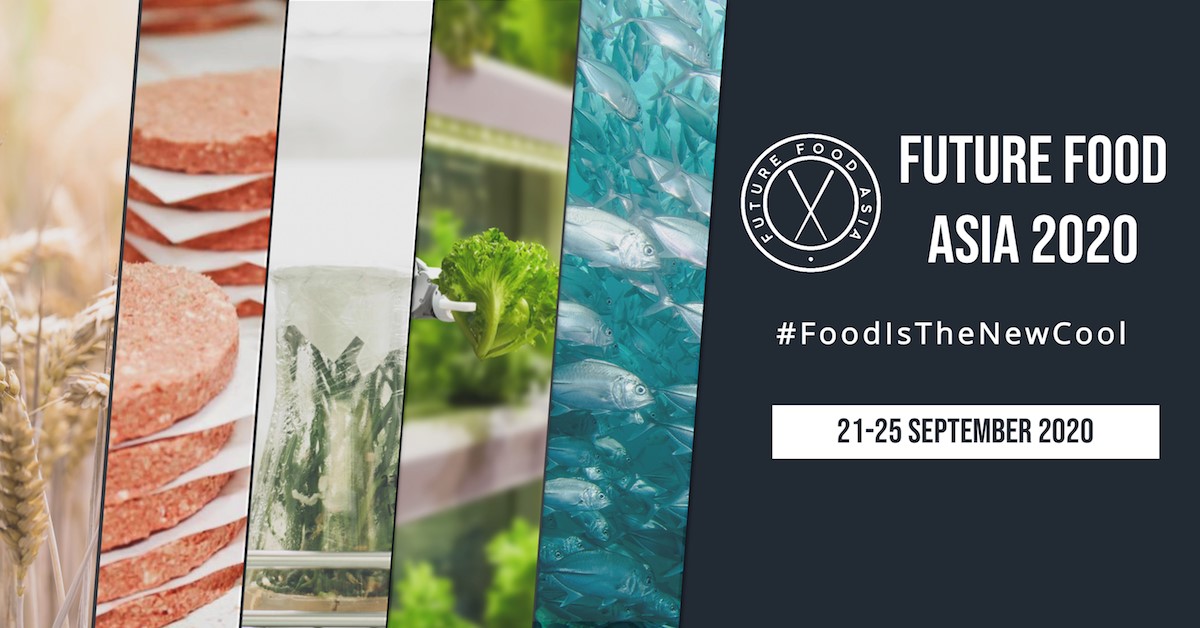 This year's Future Food Asia Award jury for the selection of the finalists and winner consists of Gérard Jacquin, former Director of Partnerships, Transfer and Innovation at INRA, Europe's leading agricultural research institute; Dr. Ralph Graichen, Senior Director of Food & Consumer Cluster at Agency for Science, Technology and Research's (A*STAR) Biomedical Research Council; Peter Huang, President of Greater China, Corteva Agriscience; and Isabelle Decitre, Founder and CEO of ID Capital.
The deadline for this year's start-up application was extended in acknowledgement of many start-ups who voiced their desire to take part in the competition despite operational disruptions resulting from COVID-19. In total, this year saw a 45% rise in total applicants, with India, China, Australia, South Korea and Singapore being the top 5 contributors. Alongside the US$ 100,000 grand prize, Future Food Asia 2020 will further empower innovative solutions in the region by featuring two additional awards presented by this year's partners. Bühler and Givaudan's Plant Protein Award will provide one plant protein start-up from the APAC region access to their recently announced joint innovation centre in Singapore along with technological support. Corteva Agriscience's Food Resilience Award will support market expansion trials to a start-up that empowers workers along the food supply chain and achieves food security through technological disruption.
Future Food Asia's fourth edition will return this September with a brand-new format in line with the platform's motto of continuous innovation. This year's 'collective edition' is the product of FFA's continued efforts to encourage collaborations, and will provide a platform for conversations to take place simultaneously in multiple locations. There will be various satellite locations where local groups will convene to amplify discussions across multiple cities around the world. Over the course of 5 days, attendees will be provided with virtual networking opportunities and be able to visit exhibitors' virtual booths. Registrations for the event is now open at: https://futurefoodasia.com/ffa2020/
"The current state of our world has cast light on the prominent role of agriculture and food innovation, and stakes in the Asia Pacific are higher than ever. With this first Collective Edition of Future Food Asia, we are glad to broaden the reach of regional Agripreneurs and influence an even wider community of stakeholders," said Isabelle Decitre, CEO and Founder of ID Capital.
Future Food Asia 2020 has been made possible by continued support from our partners: Agency for Science, Technology and Research (A*STAR), Singapore's lead public research agency, Corteva AgriscienceTM, a global pure-play agriculture company that provides farmers around the world with the most complete portfolio in the industry, Bühler Group, the leading global technology supplier to the food processing and advanced material manufacturing industry, Givaudan, the leading global flavours company, Dole Asia Holdings Pte Ltd., one of the world's largest producers and marketers of high-quality packaged and fresh fruit, ADB Ventures, an Asian Development Bank (ADB) program supporting entrepreneurs to scale technology companies for sustainable impact in Asia and the Pacific, and The Singapore Economic Development Board (EDB), the lead government agency responsible for strategies that enhance Singapore's position as a global centre for business, innovation and talent.