Beryl 8 Plus, a leader in end-to-end Digital Transformation consultancy, announces the leadership of BE8 Group and its readiness to expand internationally to becoming the regional leader with the formation of a comprehensive Digital Transformation Ecosystem. Australia will be the company's main market of focus in international expansion due to its strategic importance in the technology market and the large market size. In addition, the company is also amidst discussions with various industry leaders to form Joint Ventures.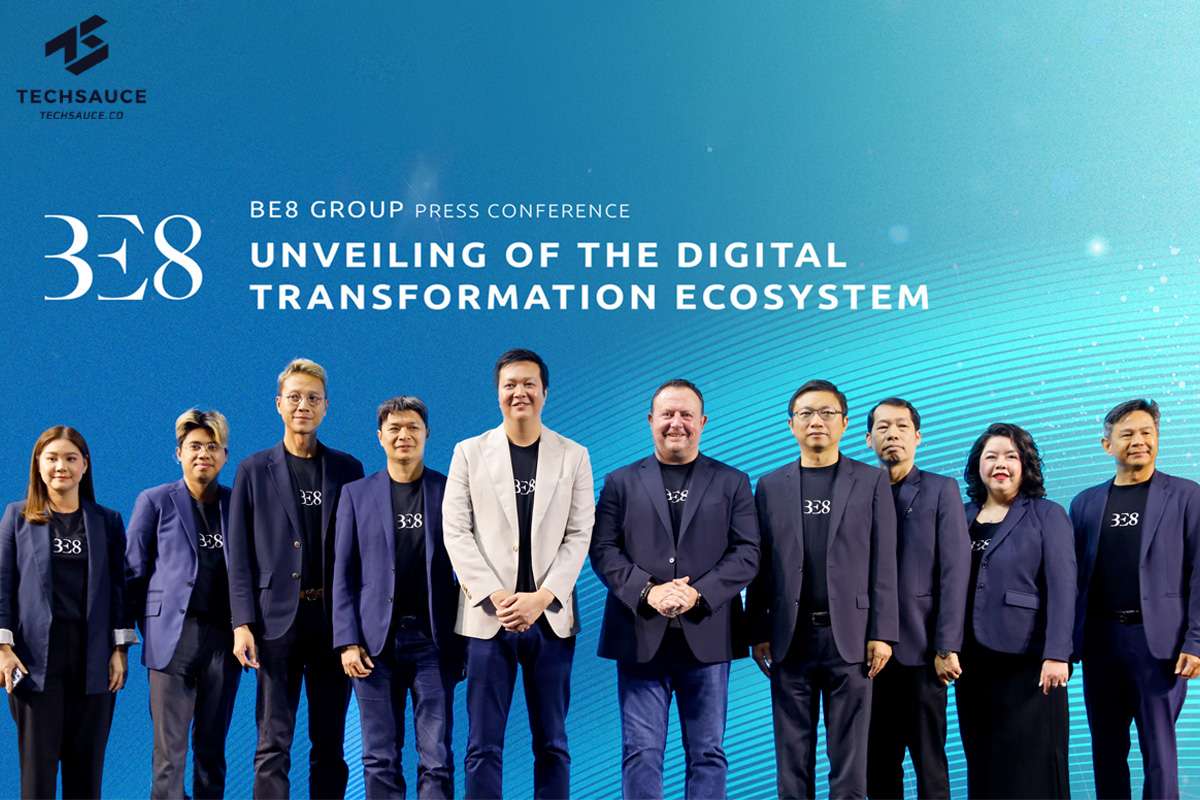 Apisek Tewinpagti, CEO of Beryl 8 Plus PCL or "BE8" states that BE8 is ready to become the leader via Digital Transformation Ecosystem in Asia Pacific. After the company has merged and acquired 6 other leading companies in various fields of technology to create a full suite of services to address all facets of digital transformation to create real business value for customers through technology.
BE8 Group plans to use its Digital Transformation Ecosystem to create new businesses for customers from various industries who are looking for a technology partner from both domestic and international markets. This year BE8 Group plans expand internationally to become a leader in the Asia Pacific region. We are confident that our services meet the demands of our customers is competitive with other firms in the industry. We have formed a team of high experienced executives who are experts in Digital Transformation to oversee the international expansion plan under the leader of Mr. Charles Woodall, CEO of BE8 International.
"We are confident that BE8 Group is one of the most capable Digital Transformation consultants in the country and we are ready to create success for all businesses by using technology and to bring our expertise to grow internationally," added Apisek.
BE8 Group's key strengths include technology expertise and an in-depth industry understanding of all major industries. Moreover, all members of the BE8 Group are technology companies that have expertise in specific fields of Digital Transformation with extensive references while collectively boasting more than 50 worldclass technology partners as well as having more than 1,000 consultants and developers who can support
projects from all industries. The BE8 Group has delivered over 750 projects for large corporates and enterprise, reflecting the trust that customers have in the its quality of work.
"Regarding Joint Ventures, we are discussing with many companies and we believe there is ample opportunities for us to form many Joint Ventures in various industries to help partners create new S-curves through technology," says Apisek.
Mr. Charles Woodall, CEO of BE8 International, states that the international expansion plan will begin with Asia Pacific as BE8 has completed many projects in the region. BE8 Group as conducted market studies and will be customizing market entry strategy according to the unique conditions of each market. We are confident with our capabilities in all dimensions to be competing successfully in the international arena.