Major corporations are facing new challenges these days and they need to keep up with technology to maintain their high standards. Digital Transformation has been happening rapidly in many industries, including healthcare. At present, the healthcare industry is moving forward with Intelligent Healthcare, or healthcare using smart technology, including the Internet of Things (IoT). Healthcare communication technology has become the key to connecting with clients and providing the best healthcare service.
The healthcare industry is moving forward into a new era of smart hospitals and health care 4.0. Understanding the trends of the healthcare industry and medical services in Thailand and Global helps Bumrungrad Hospital maintain its standard of being recognized as a top-tier international hospital.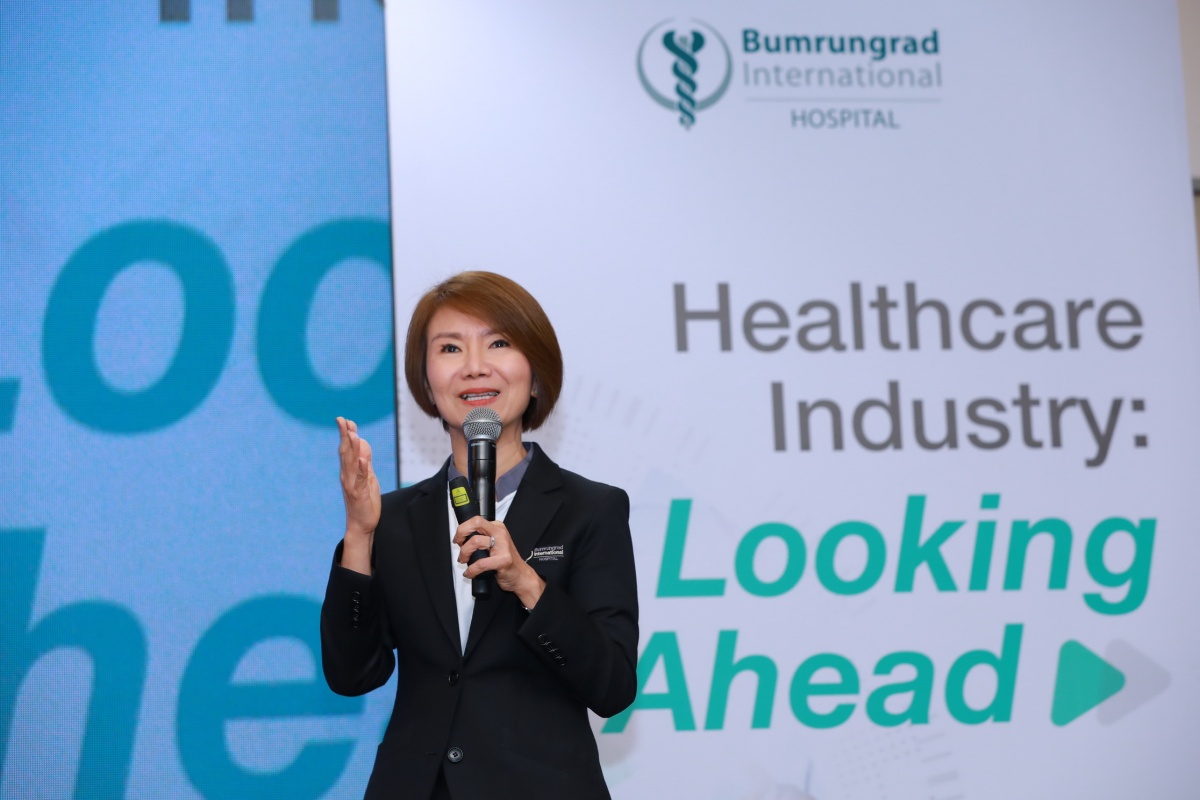 Pharmacist Artirat Charukitpipat, CEO of Bumrungrad International Hospital states Bumrungrad's vision and goals for 2022 are to move forward to provide world-class holistic healthcare and implementing innovative medical technology in tertiary care. She reveals that the leadership at Bumrungrad are open to experimenting and learning more about leveraging the latest medical technologies in healthcare services. Bumrungrad is a top-tier international hospital so our health professionals think, move, and respond fast to new challenges. To-date, Bumrungrad has been successful in continuously improving its IT platform and implementing software systems to be ready for the latest advancements in medical technology. Our healthcare professionals always keep up with the latest medical research and technology so we can present the best options to our patients and decide what is best for them. Another challenge is how Bumrungrad manages its human resources. Our working culture is to create and maintain positive attitudes, so that our staff is open to learning and can move forward together. The innovative work culture at Bumrungrad helps maximize their potential. We hope to seamlessly bring our staff on our journey as we move further into digital globalization.
Bumrunrad has been providing medical care service for more than 40 years, through a patient-centric approach, which emphasizes patient safety. Our work culture emphasizes the importance of every healthcare profession, including physicians, nurses, assistants, and staff members in providing the best medical care. We allocate work so our staff can do their duties while supporting each other. We share the same goal of giving our clients impressive service at Bumrungrad, which is key to our professional growth.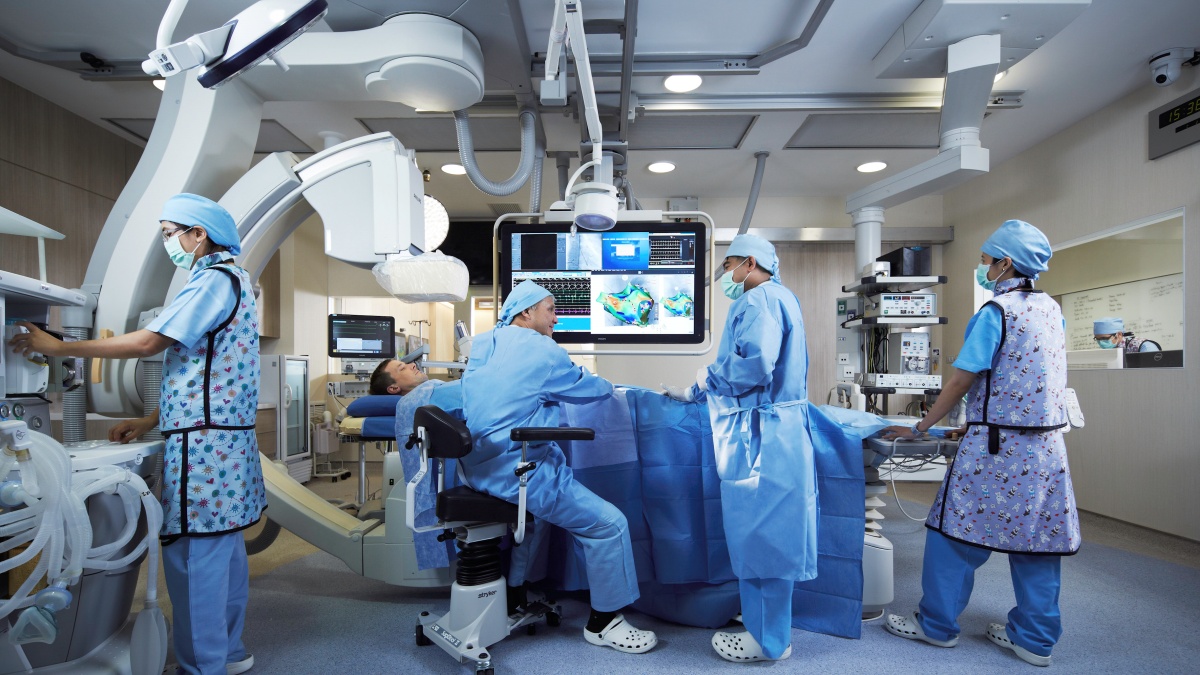 Bumrungrad has announced its business plan - emphasizing Excellence at all levels, consists of three main aspects:
Clinical Excellence
The considerable expertise and experience of our doctors, in collaboration with all our healthcare professionals, are key in providing integrated tertiary care, which is highly specialized medical care. We have also established Excellence Centers so our specialists can focus on treating each specific condition. Our goal is to provide holistic integrated health care—ranging from disease prevention, early diagnoses, and treatment to the recovery process. Our Excellence centers include the Intensive Care Unit, Cardiology Center, Horizon Cancer Treatment Center, Digestive Diseases GI Center, Neurology Center, Robotic Surgery Center, and Eye Excellence Center.
2. Operational & People Excellence
Bumrungrad values its personnel—aiming at making them happy, unlocking their potential, and helping them grow professionally. Bumrumrad always focuses on finding answers to the three questions: 1. How do we make people happy at work? The answer to this question is to create a happy workplace by improving the welfare of all staff members and organizing activities which meet the needs of our staff. 2. How do we help our staff members grow professionally? We have a fast track program for high potential, talented leaders. Our Career Clinic gives advice on professional growth and development.
3. How do we unlock our staff members' potential? We have founded the Bumrungrad Academy to customize learning and professional development programs to suit our staff members' career paths. For example, we organize workshops on soft skills for administrative professionals. We provide consultant sessions on career path development. Moreover, we seek to promote from within when it makes sense to do so. We also provide various learning platforms for our staff members to take advantage of, including workshops, seminars, simulation-based learning sessions, and online applications for 24/7 learning.
Service Excellence
Bumrungrad in Thai means taking care of people; therefore, our goal is to continuously improve our service to take best care of our clients. We leverage medical technology to facilitate this in many ways, like our telemedicine delivery service called Bumrungrad Anywhere. Our clients can connect to their physicians using a smartphone or a tablet, enabling our physicians give early diagnoses and advice on potential health problems. Moreover, we opened the OPD Instant Clinic, so our clients can get faster access to medical services, which includes our one-hour guarantee that patients are able to receive their hospital number, be seen by our physicians, and pay for & receive medicines within an hour or less. The OPD Instant Clinic is meant to serve patients who are seeking ambulatory care, want to get vaccinated, or need to pick-up their usual medicines.
Striving for all-round excellence throughout the organization is what drives Bumrungrad International Hospital to success. We always seek to develop our staff of healthcare professionals, while encouraging integrated teamwork, and leveraging the latest medical technology.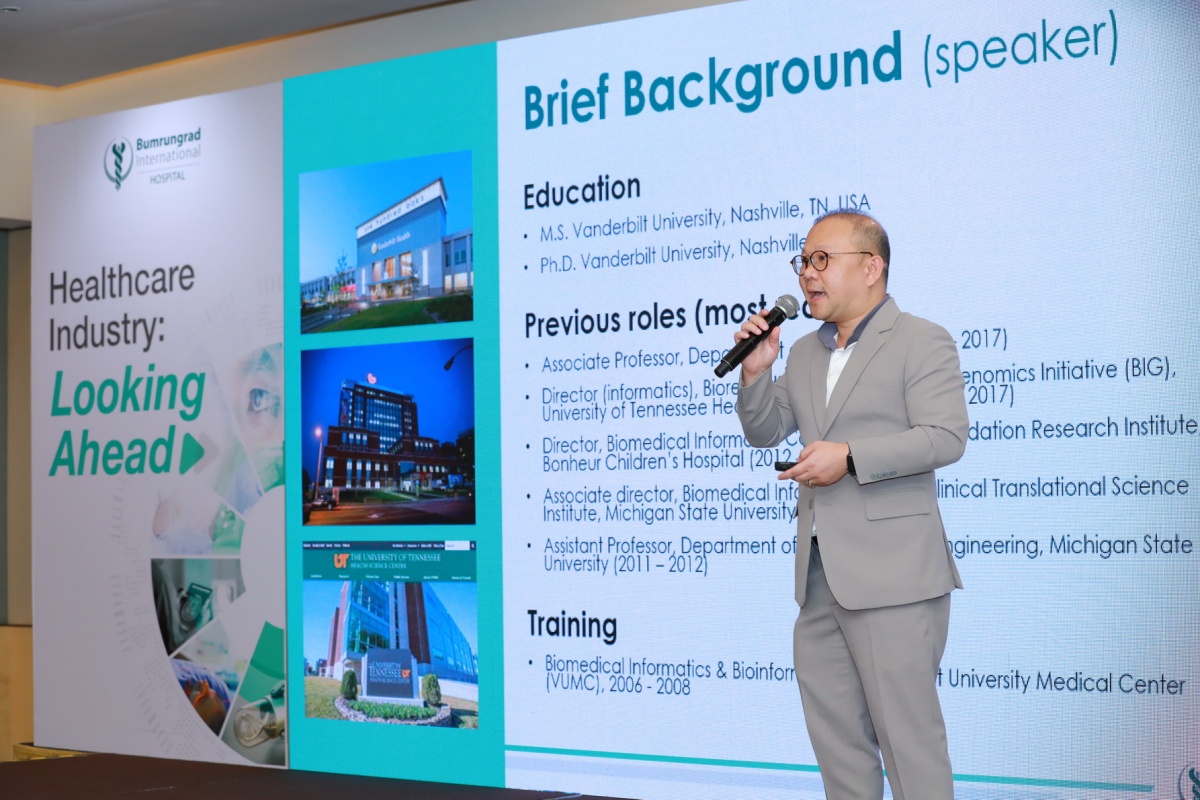 Concerning medical innovation, Dr. Teeradache Viangteeravat, Director of Research and Development of Bumrungrad International Hospital states, "During the past 3-5 years, Bumrungrad researched and adopted advanced technologies to treat our patients. For example, we have implemented a Hospital Information System (HIS) to manage the operation of Bumrungrad. The system stores our patients' data securely and enhances the ability of our healthcare professionals to coordinate care 24/7 by providing access to the patient's health records. Moreover, we have adopted five main medical technologies: AI/Big Data, Genomics, Robotics, Scientific Wellness, and Telemedicine to raise our standards care."
Dr. Teeradache explains, Biomedical informatics and Big Data in the healthcare industry are complicated and sensitive because we need to take into consideration the National Health Security Law, other relevant laws, the Ministry of Public Health's rules, and patient rights. Big Data enable precision medicine, a medical model that customizes healthcare for specific diseases, such as cancer, which requires active and accurate treatments. To decide on treatment plans, doctors need the genetic or molecular information pertinent to each patient to make diagnoses, choose treatment options and medicines, devise preventive measures, and implement recovery plans. Moreover, Bumrungrad exploits well-trained AI to help radiologists with medical imaging, like CT Scans, X-rays, and Ultrasound. Medical imaging AI have analyzed millions of medical images; therefore, it is a guarantee that diagnoses and treatments are faster and more accurate.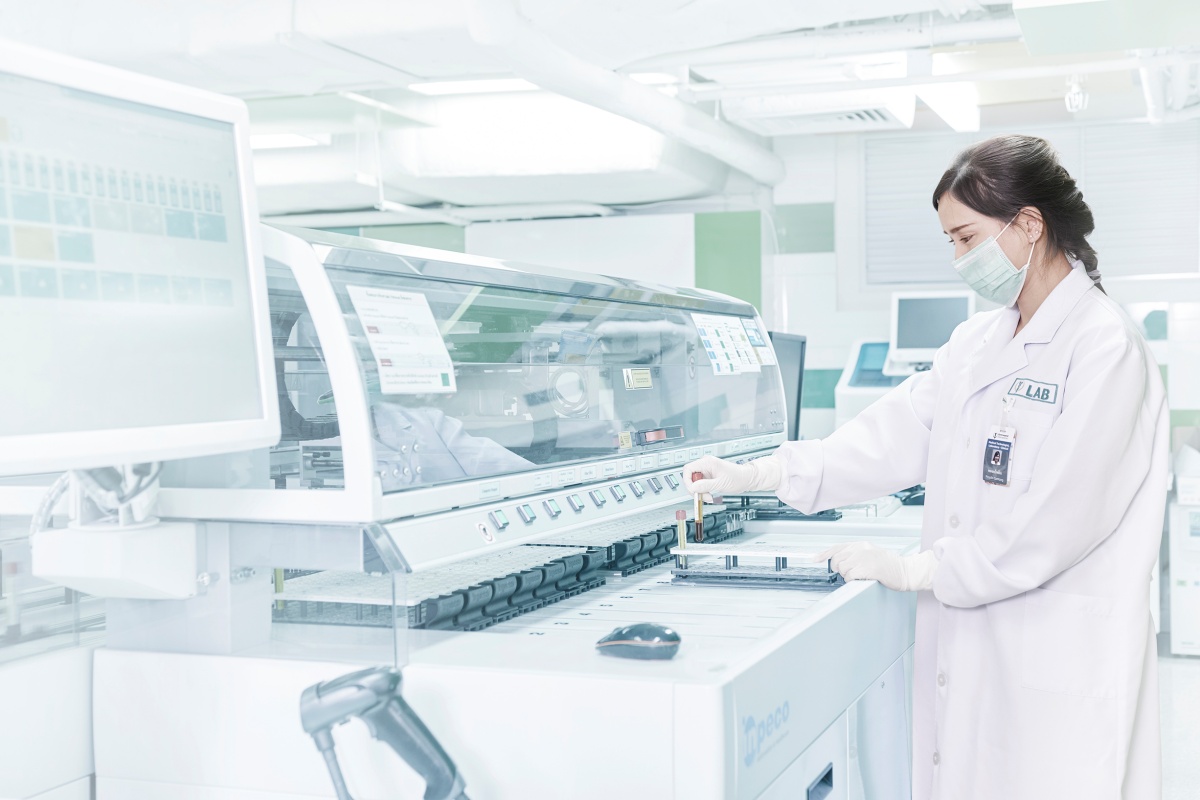 Concerning DNA and Genomics – a branch of molecular biology studying the sequencing and analysis of an organism's genome to determine DNA sequences, genetic mapping helps understand diseases. Bumrungrad has invested in a Big Data system called the Bio Computing Platforms (BCP) to quickly and efficiently connect patients' genetic information with their Electronic Medical Record (EMR). At present, Bumrungrad is investing in DNA-based Scientific Wellness Screening and Pharmacogenomics, the study of how genes affect a person's response to drugs, to create personalized medical and healthcare plans and treatments for each patient. We account for genetic abnormalities, patient lifestyle, and other factors that affect health, like the environment, diet, weather, and rest. This information helps determine the prevalence of diseases, so physicians can tailor treatment plans for each patient; this is the future of medicine.
Furthermore, Bumrungrad is one of the first hospitals in Thailand to adopt the Da Vinci surgical system, a robotic technology, to assist surgeons in performing minimally invasive procedures. The da Vinci Robot has helped our surgeons perform operations on patients with gastrointestinal diseases, like esophageal cancer and colorectal cancer; pancreatic and binary conditions, such as liver cancer, pancreatic cancer, gallbladder cancer, and gallstones; urinary tract disorders, like prostate cancer, bladder cancer, and kidney cancer; gynecological diseases, including uterine tumors or cancer, ovarian tumors, and pelvic organ prolapse; respiratory diseases, like lung cancer and breast wall cancer; and other operations, such as bariatric surgery, hernia operations, spleen surgery, and adrenal gland tumors. The da Vinci Robot is especially helpful when the procedure is complicated or hard to access. It is less invasive, so it is safer, more accurate, and more efficient. The patients lose little blood, so they recover faster and do not suffer from postoperative complications. Bumrungrad International Hospital also uses Swisslog Pharmacy Robots to help distribute medicine to inpatients. The robots also store medicines securely and package them as well.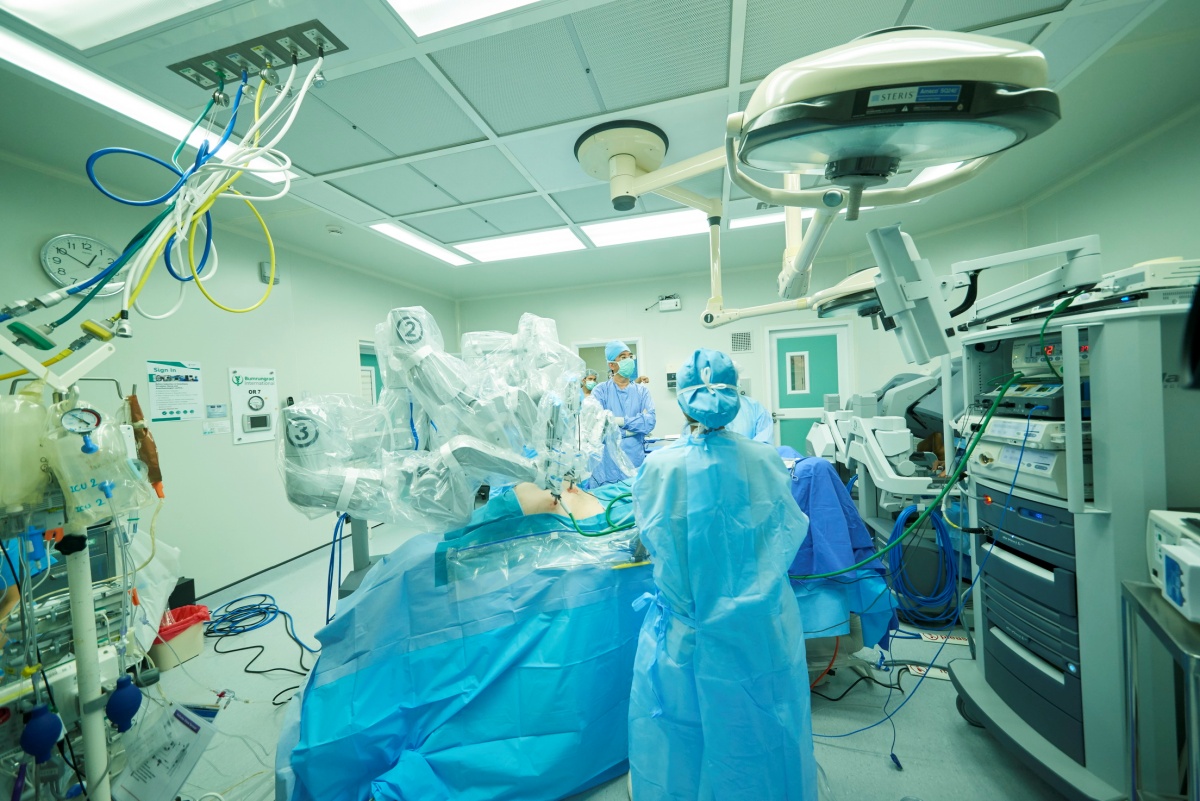 At Bumrungrad, we also have a specialized communication platform for our doctors and their patients. The AnyWhere Application, together with iDoctor, enables telemedicine and teleconsultation. Doctors can advise patients wherever and whenever. This reduces the distance barrier and makes it easier for the patients who live far from the hospital to receive proper care. They can be connected to any of our 40 referral offices worldwide. Moreover, we employ a remote interpretation system to reduce communication problems. The system connects doctors, patients, and interpreters no matter where they are.
Dr. Teeradache adds, "Adopting innovative medical technology is key to improving our standards of care. The IBM Watson for Oncology, for example, helps evaluate medical evidence and display potential treatment options to assist physicians in making decisions about cancer treatment plans. We make use of precision medicine — using genetic changes in a patient's tumor to determine its treatment—to treat 13 types of cancer; allowing our physicians to customize the treatment for each patient more accurately. Zebra AI is also used with CT Scans to analyze radio-imagery and to diagnose up to 4 diseases at a time, including emphysema, cerebral hemorrhage, fatty liver disease, bone fracture. These medical technologies help us diagnose medical conditions more accurately and efficiently."
As the healthcare industry is becoming more competitive, hospitals as well as start-ups are seeking to invent new healthcare platforms, like diabetes diagnostic applications, cancer diagnostic applications, robotic surgery applications, and nursing assistant applications. Big Data and AI play a key role in predicting potential risks of diseases by considering the sequences of genes, inherited factors, lifestyle, and environment. Consequently, medical trends are moving toward preventive measures, like using AI to assist physicians in analyzing DNA sequences to detect cancer early. This helps physicians diagnose diseases more precisely and customize treatment plans for each patient. Bumrungrad International Hospital's goal is to provide the best service to keep our patients healthy.
Medical technology alone cannot achieve Bumrungrad's mission. We realize effective communication and healthy relationships with our clients are key in providing the best healthcare. Our physicians, nurses, medical professionals, and staff members give patients comfort and strive to deliver the best treatments available. We would like to craft positive experiences for all our patients and visitors to Bumrungrad — driving long-term sustainable success.