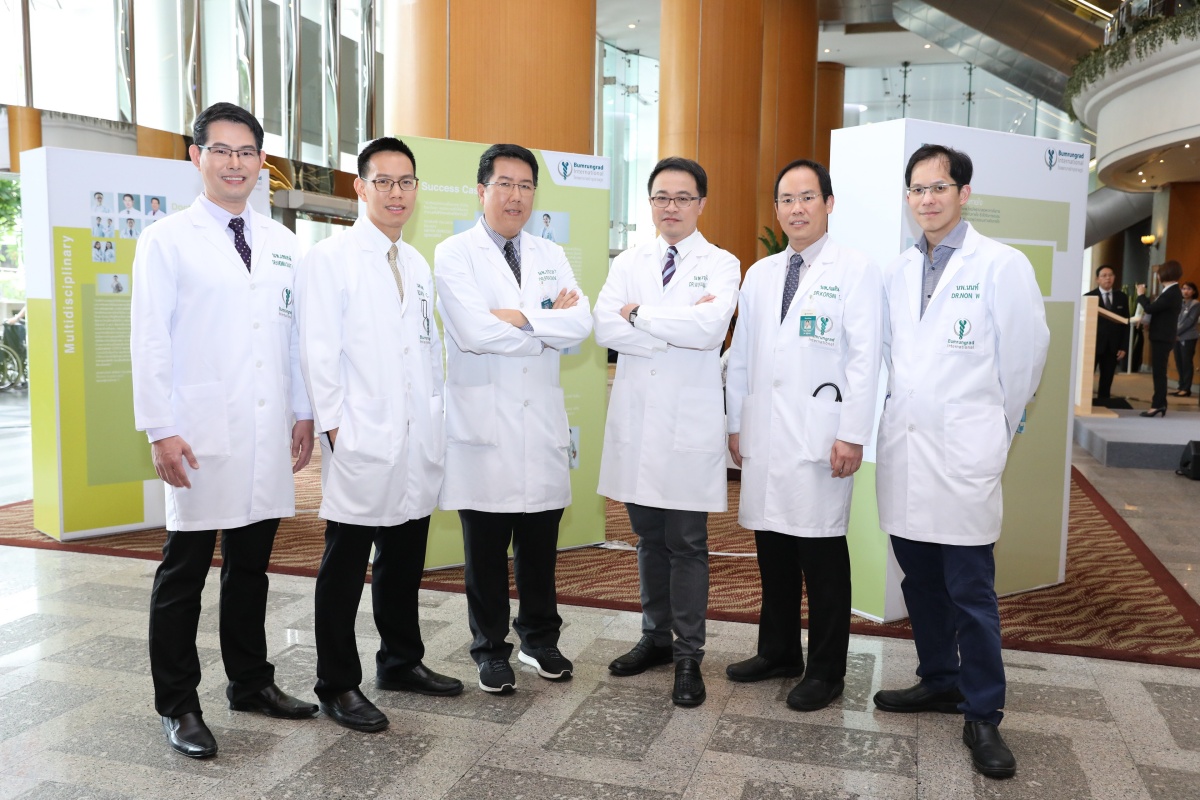 There is a fine line between saving a life and losing a patient – something no one wants to see happen, though it happens every day.  Hope is what every family is waiting for, with every second being priceless. Time, therefore, is an important Key Performance Indicator (KPI) at Bumrungrad International Hospital and for all world-class hospitals.  Further, the Bumrungrad International Hospital critical care team is certified by the American Board of Critical Care Medicine. Our critical care teams coordinate ICU care among all the relevant specialties throughout the hospital and are ready to receive patients 24 hours a day, seven days per week.  Our ICU team has a system for making use of the expertise and experience of our staff in successfully employing life-saving tools and techniques in ICU care. In all, this is how Bumrungrad International Hospital maintains its readiness to deliver the best critical care to our ICU patients, with the maximum possible speed.
Pharmacist Artirat Charukitpipat, Chief Executive Officer of Bumrungrad International Hospital reveals that, "Since we decided to operate Bumrungrad International Hospital 24 hours a day, almost 40 years ago, we realized the first thing we always consider is patient safety.  It is the most important key to successfully delivering care to our patients and it comes from seamless management and coordination among our staff experts, technological advancements, and patient care systems – all of which form the backbone of the hospital and integrate to create successful patient outcomes, as well as safer, more convenient, and expedient operating conditions at Bumrungrad. The results have shown Bumrungrad's great success in performing ICU interventions, extending the lives of our ICU and critical care patients.  This is what we consider outstanding about Bumrungrad and we continue to work hard to develop our ability to deliver successful life-saving critical care to our patients."
Dr. Winyou Ratanachai, Chief Medical Officer of Bumrungrad International Hospital states that, "Treating critically-ill patients is a field of medicine of extraordinary importance and is strength of Bumrungrad International Hospital, for which our patients place their trust and confidence in us. In fact, every day, we accept patient transfers from inside and outside Thailand for individuals seeking to continue their course of treatment with our experts and world-class facilities.  The ICU care team of Bumrungrad International Hospital stands ready 24 hours per day to provide urgent care for our critically-ill patients, who are at risk of death or serious organ failure – utilizing our capacity to diagnose, treat, and monitor ICU patients through the use of instrumentation and technological innovations, while under the direct care of our specialists and experts, along with our critical care nursing and integrated specialist teams."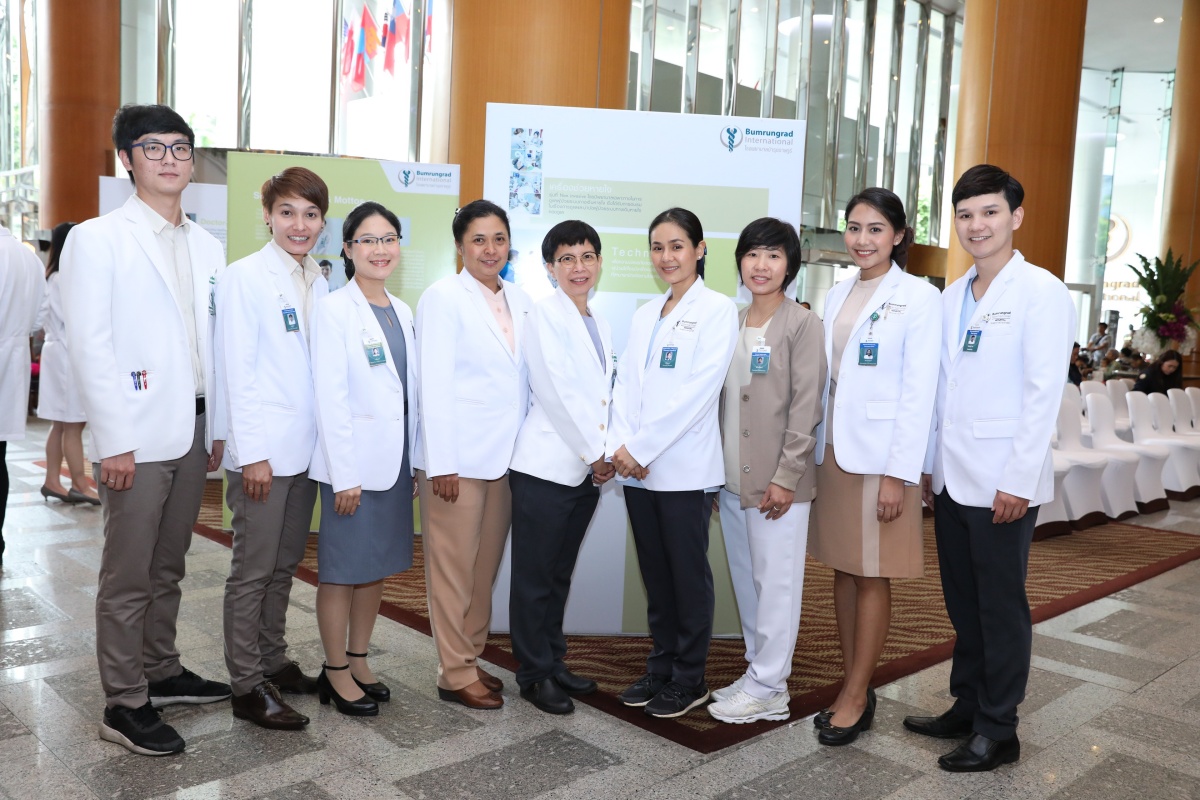 According to the Society of Critical Care Medicine (SCCM), a non-profit organization, which aims to develop excellence in integrated critical care, critical care/ICU patients in the USA number over 5.7 million people each year.  At this rate, 55,000 people seek ICU care daily. There are 5 levels of triage for adult patients needing critical care, covering cases such as problems breathing or needing assisted breathing, heart problems, i.e. heart attack / acute heart muscle tissue death, stroke/aneurysm, and heart & circulatory system abnormalities.  Further, between 2006 and 2010 the number of ICU beds in the USA increased 15%, from 67,579 to 77,809, as the number of ICU cases continues to increase.
Miss Sukanyada Ratanakulchaiwat, Director Division of Critical Care & Emergency Services of Bumrungrad International Hospital states, "There are 12,000-14,000 ICU patients at Bumrungrad each year—approximately 5-10 ICU patients each day. In 2018, 52% of the ICU patients were non-Thai, with 48% being Thai. Among the non-Thais, 16% were Thai residents and 32% traveled to Thailand for treatment. Bumrungrad is planning to expand the ICU and increase the number of beds within the next few years to serve more patients. We are known for our collaboration and patient-centered care, so a lot of patients choose to be transferred to us from 50 partner hospitals around Thailand and abroad. The three most common reasons are: 1. respiratory disease, 2. heart disease, and 3. brain disorders. They are also the top three causes of ICU deaths."
Dr. Worakij Chalermskulrat, Chief of Critical Care Medicine and Pulmonology, Bumrungrad International Hospital reveals, "ICU patients are divided into two general types. The first type are patients with acute life-threatening conditions, such as heart failure, respiratory conditions, dangerously low blood pressure, kidney failure, or other organ failure. Moreover, this type includes patients who are likely to get worse such as those undergoing major surgery or those with acute gastrointestinal bleeding. Equipment, like ventilators, dialysis machines, ventricular assisted device, and extracorporeal membrane oxygenation (ECMO), is employed immediately to replace or support the failing organs. We also provide every ICU patient with a vital sign monitor. Bumrungrad uses world-class medical technology to treat ICU patients. However, experienced physicians and teams of medical experts who customize the treatment for each patient are key in our healthcare service. We aim to reduce complications while treating ICU patients. Experience and 24-hour monitoring help our medical teams analyze patient data gathered from each medical device and enable them to diagnose abnormalities or sudden onset symptoms, so our medical teams can plan ahead and customize treatment for each patient immediately, which is the goal of the ICU."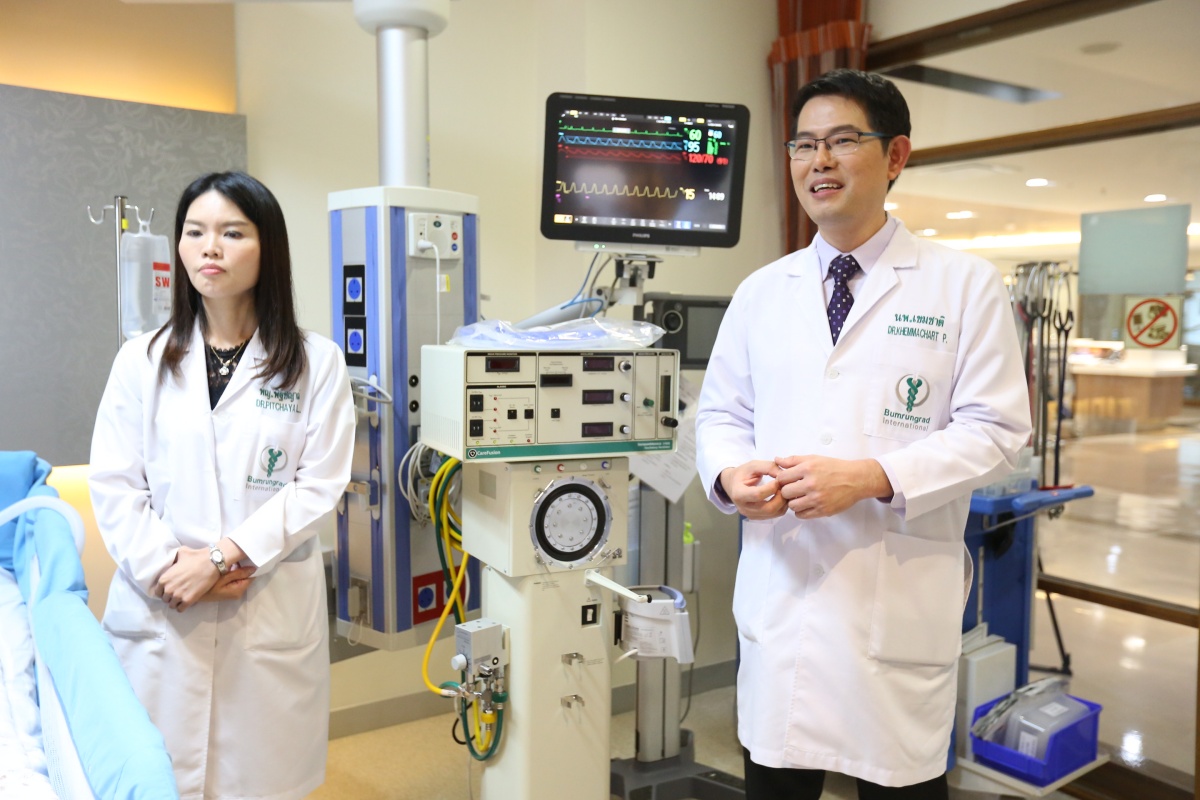 Our critical care nursing and integrated specialist teams provide urgent care for our ICU patients 24-7. Each ICU patient is taken care of a team of: 1. physicians, certified by the American Board of Critical Care Medicine, who collaborate with specialists, 2. ICU nurses, working closely with the medical teams inside and outside the ICU, to monitor the patient 24 hours a day, 3. pharmacists, to oversee medicine administration / compliance, and handle complications arising from treatment,  especially treatment induced liver and kidney failure, and 4. respiratory nurses, who are expert at caring for ECMO patients and assist the medical teams as needed. Our teams of physicians, physiotherapists, ENT experts, nutritionists, neurologists, and cardiologists guarantee our patients receive the best care and are treated quickly as possible. We always focus on patient safety first."
Miss Sukanyada Ratanakulchaiwat adds, "The Intensive Care Unit (ICU) at Bumrungrad Hospital is managed by the Section of Critical Care Medicine to provide 24-hour one stop service for critically-ill patients. There are now five units in the ICU - depending on the type and severity of patient symptoms. At Bumrungrad we provide 63 ICU beds, accounting for 12% of the total of 580 beds at Bumrumrad. The number of the ICU beds is relatively high when compared to the average of 8-10% at other hospitals. The ICU units are:
Intensive Care Unit 1 (ICU 1): ICU 1 provides expert care for patients with severe infectious diseases and septic shock, patients with liver transplants, and patients with burn injuries. 

Intensive Care Unit 2 (ICU 2): ICU 2 provides expert care for critical condition patients with acute neurological disorders, particularly stroke, coma patients or patients who are unconscious and have not responded to stimuli for more than six hours, and immediate post-operative patients requiring continual observation and frequent monitoring.

Intensive Care Unit 3 (ICU 3): Intensive Care Unit 3 (ICU 3) provides professional care for critical pediatric patients, aged from 1 month to 15 years, requiring acute respiratory treatment and/or ventilators, which requires close observation, and obstetric patients.

Intensive Care Unit 4 (ICU 4): Intensive Care Unit 4 (ICU 4) provides expert care for critical patients with respiratory distress, which may require a ventilator.

Coronary Care Unit (CCU): CCU offers expert care for both pediatric and adult patients experiencing acute heart disease or heart attack and is under the management of the Heart Center.
These units are aligned with the ICU units in the United States, which are divided according to expertise in each condition. We also aim to increase the number of our medical teams in each unit."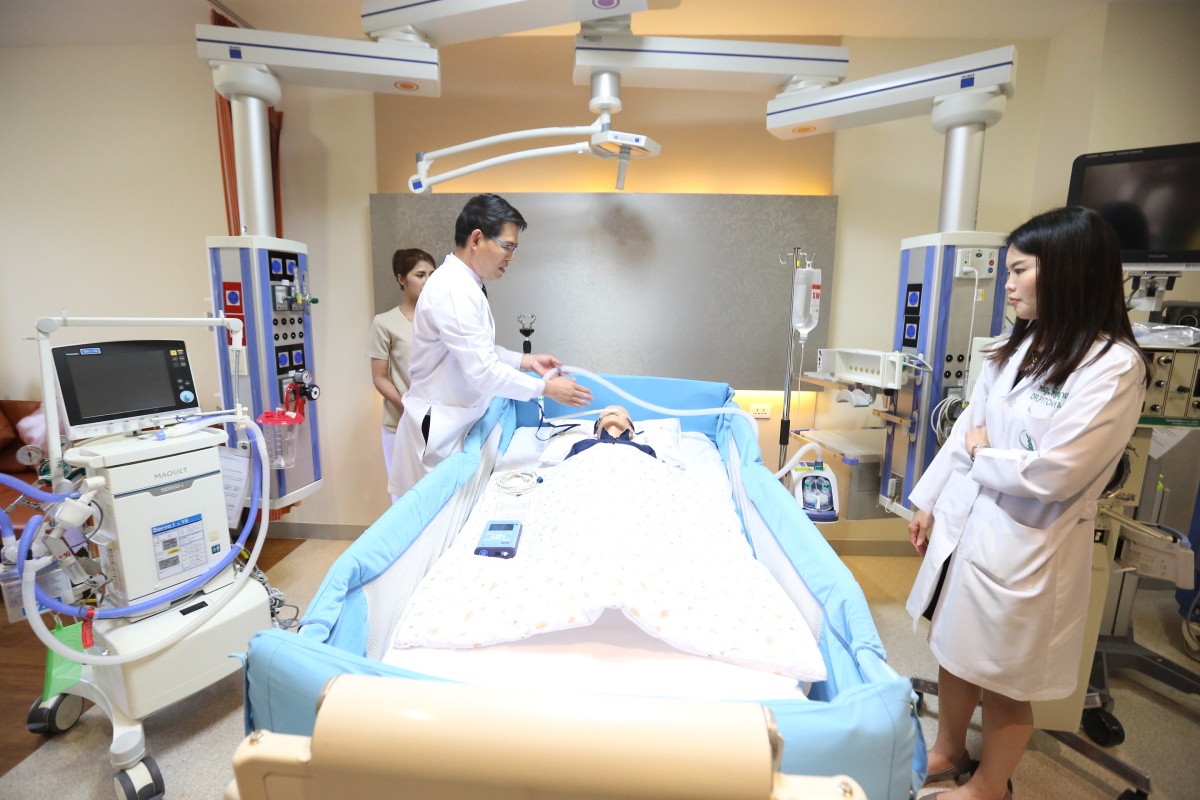 Bumrungrad International Hospital emphasizes communication with patients' relatives who are going through the difficult process of waiting to hear any news related to their loved one's treatment and prognosis. While we work hard to treat ICU patients, we also care for their family and relatives. Our teams are ready to give insightful information about their loved one's treatment and to comfort them as needed. We update each patient's condition every morning so that family and relatives always know the latest information. We respect patient and family privacy and provide private meeting rooms for family and relatives to discuss treatment options with our medical teams.
Dr. Worakij Chalermskulrat adds, "Now we provide a world-class standard of care for both Thai and non-Thai ICU patients who have heard about us from family and friends.  Maintaining this high standard of care and building patient trust requires many things. For example, we have developed a proactive working culture to get our medical teams ready to tackle problems in any situation. Our medical teams consist of experts, specialists, and integrated specialist teams to guarantee the best care. We are committed to leveraging international standards of care and safety. We provide the latest medical technologies and customize their use for each patient. We have expanded our units to serve more patients. We also focus on human resource development and implement service minded and proactive strategies. Our main mission is to ensure our patients receive the best service. We will continuously improve our safety standards to remain a world-renowned international hospital."