The Digital Economy Promotion Agency (depa) has joined hands with Techsauce to launch depa Accelerator Program x Techsauce, an accelerator program from a public and private sector cooperation which aims to empower Thai startups and raise the standards of Thailand's startup ecosystem.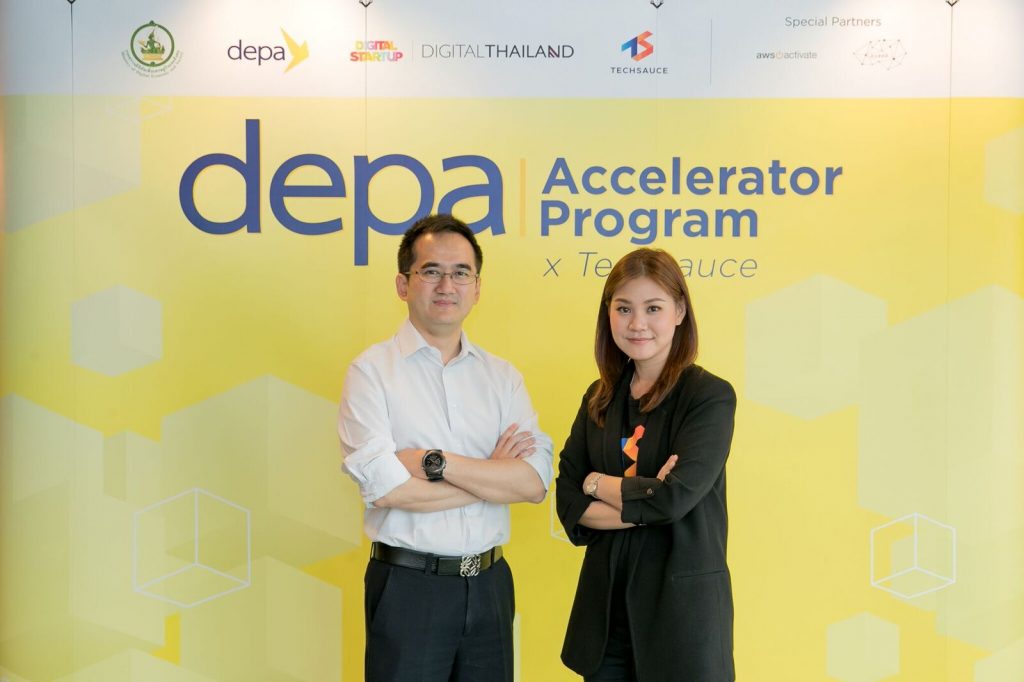 The newly-established accelerator program welcomes startups who have disruptive products from every industry especially AgTech, HealthTech and ServiceTech. The program will be open for application until 15 August 2018. Then, the best 20 startups will be selected to join the exclusive mentorship program with the world's leading startup advisors. The winner will receive  500,000 baht cash and have a chance to compete internationally.
Mr.Chatchai Khunpitiluck, Senior Executive Vice President of depa, said the agency has partnered with Techsauce Media Co, to co-organize depa Accelerator Program x Techsauce to give Thai startups the opportunities to improve their abilities, increase market opportunities, better themselves and internationalize Thailand's technological standard.
"We see the gap that depa can fill in and support Thailand's technology ecosystem as well as bring local and global entrepreneurs together. The strengths of this accelerator program come from the expertise of both public and private sectors which have life-long experience in improving the technology ecosystem. This allows us to design a well-rounded program which meets the demand of startups. Therefore, we expect to draw a huge number of applicants," said Mr. Chatchai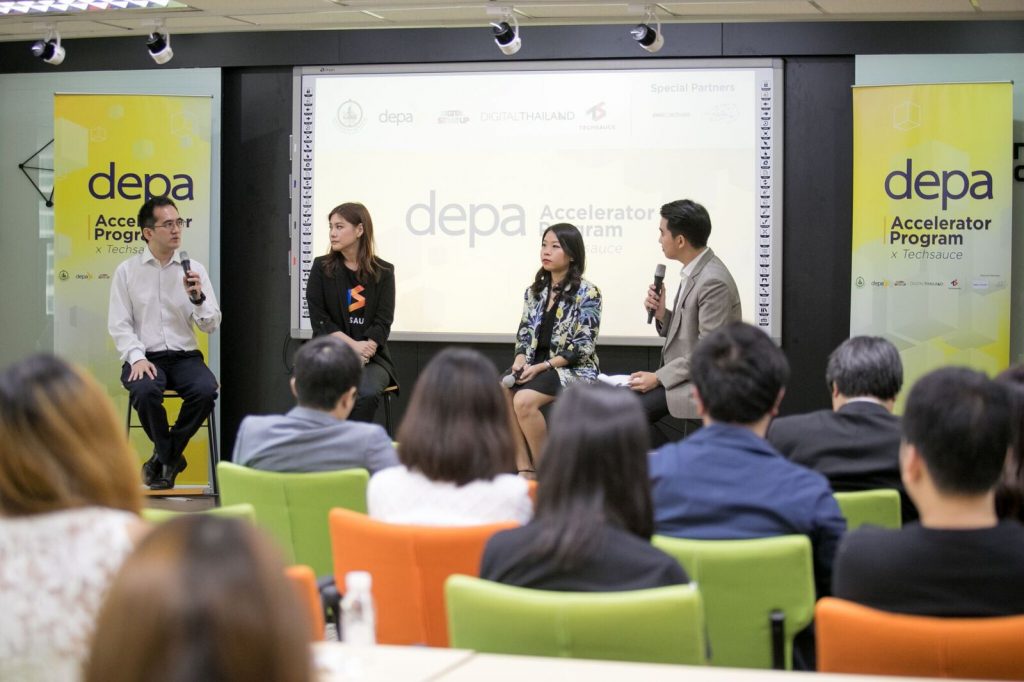 Ms.Oranuch Lerdsuwankij, CEO and Co-founder of Techsauce Media Co, said depa Accelerator Program x Techsauce will call for nationwide applications. The startups must have developed products and services, especially in the AgTech, HealthTech and ServiceTech industry. Applications will be accepted from July 15 to August 15 and the list of 20 finalists will be announced on September 7. The accelerator program lasts 3 months from October to December.
"The 20 finalists will receive focused coaching from the world's leading mentors, helping mentees learn specific skillsets in order to develop themselves and set goals. In addition, the local instructors will also guide and train the selected startups before getting the chance to pitch their ideas with investors at Demo Day," said Ms.Oranuch.
The Demo day will be organized on January 23, 2019. The winner will receive 500,000 baht cash prize and the right to attend international startup competition. There will also be special prizes from Amazon Web Services (AWS) and Hubba, Thailand's leading Co-Working Space.
For further information, please visit https://techsauce.co/depa-accelerator or call 065-406-6608