Frasers Property (Thailand) Public Company Limited or "FPT" continues to forge ahead for growth with the integration of all 3 asset classes – Residential, Industrial and Commercial properties – over its "One Platform" under the global brand, Frasers Property. Pursuing the sustainable growth for the Company, FPT will 'synergize' to leverage its business ecosystem, 'diversify' the portfolios spanning real estate sectors covering all customer segments and enhance 'resilience' for business challenges.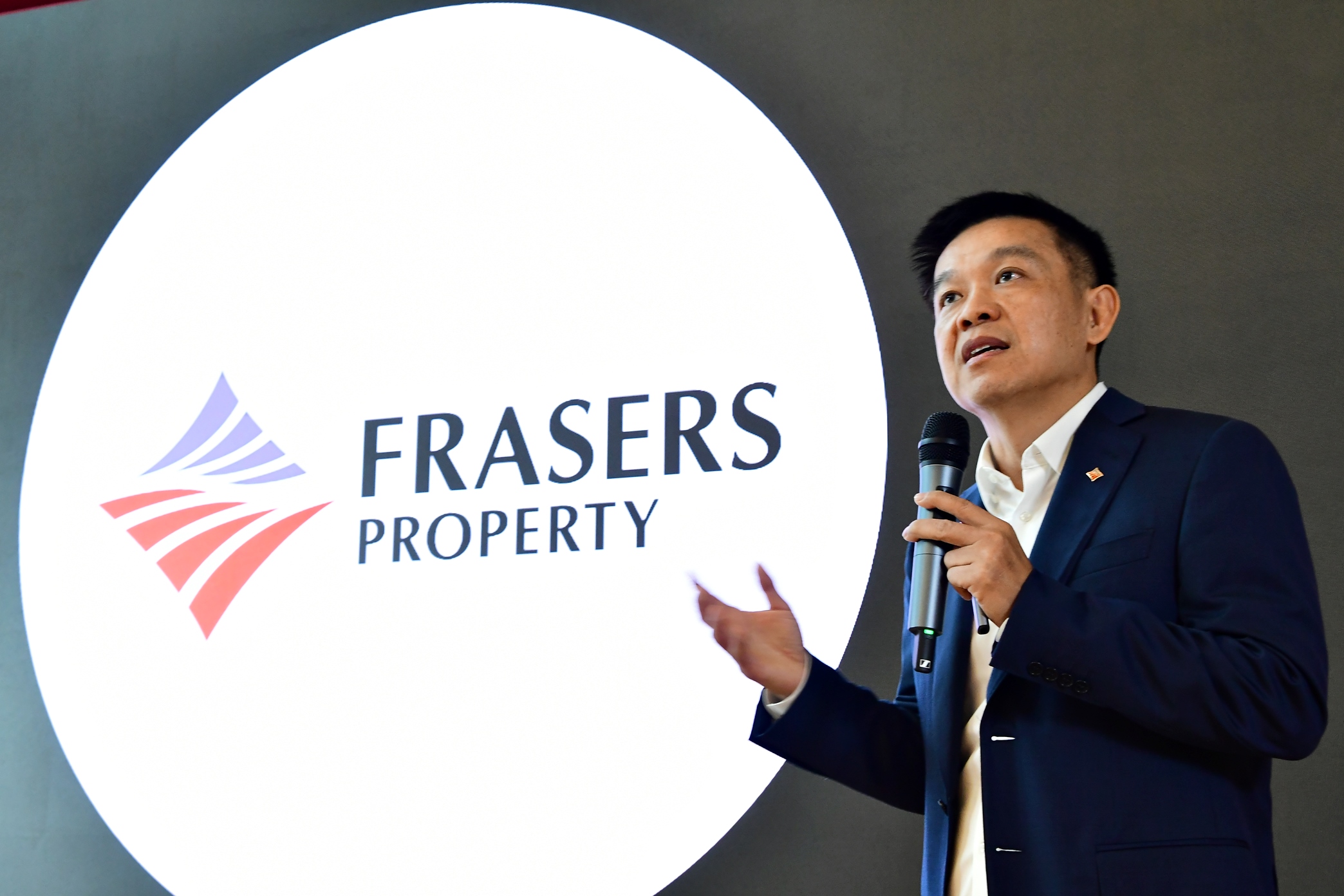 Mr. Thanapol Sirithanachai, Country Chief Executive Officer (Country CEO), Frasers Property Thailand, said: "The Integration of the 3 businesses over 'One Platform' will uplift our status as the strongest comprehensive real estate developer in Thailand. With our enhanced capacities, we will be able to cater value-added products and services as well as unique market propositions. Property Thailand will continue to use our experience and expertise in the local market combining with our international experiences through the Frasers Property network to serve the needs of all customers with our distinguished 'Customer-Centric' approach."
The strategy Frasers Property Thailand is undertaking for bringing the Company to the new journey is known as "One Platform", signifying the integration of all asset classes under the operation of one brand, Frasers Property. Uniting as one unit will leverage FPT's stability with revenue streams and recurring income from various customer segments from different businesses. FPT is setting its sight on strong and sustainable growth through its "One-to-Three" plan, paving the way for the company to be among the Top 3 in all segments of Thailand's real estate business by 2023.
Frasers Property Thailand now has 3 asset classes as follows:
Frasers Property Home Group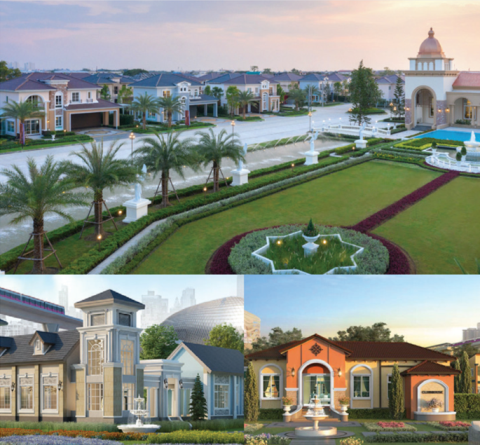 Frasers Property Home Group operates a low-rise residential real estate business in Bangkok and its vicinities as well as several major cities in Thailand with a target to expand to various other provinces in the pursuit of continuous growth. The group is committed to introducing new innovations adapted fully to the needs of customers with the aim of creating a good quality of life for residents.
Currently Frasers Property Home is among the Top 5 leaders in the residential real estate business with a total of 59 high-quality residential projects in various locations covering all price levels under its widely known 'Golden' brand, including such iconic developments as Golden Town, Golden City, Golden Neo, Golden Village, Golden Avenue, Golden Prestige and The Grand. The group has total project value of 70,000 million baht and revenues for the first 9 months of 2020 (January - September) totaled 11,100 million baht.
Frasers Property Industrial Group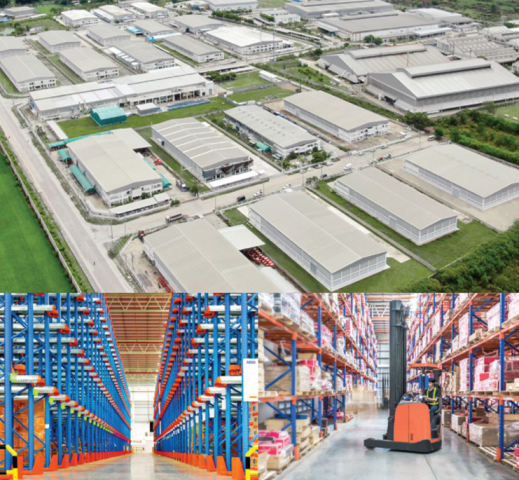 Frasers Property Industrial Group provides integrated development of industrial properties as a "leading modern industrial property developer" with a focus on delivering solutions to meet the various needs of each customer. Factories and warehouses offered by the Company are both in Ready-Built and Built-to-Suit types and located in more than 50 strategic locations under various industrial estates, industrial parks, industrial promotion zones, logistics parks, and free-trade zones around Thailand.
Frasers Property Industrial Group has over 1.2 million square meters of factory areas and 1.8 million square meters of warehouse areas, which translates into a total of more than 3 million square meters under the group's management. Revenues for the first 9 months of 2020 (January - September) were 1,700 million baht.
Frasers Property Thailand is also the sponsor and manager of Frasers Property Thailand Industrial Freehold & Leasehold REIT, the largest industrial and logistics trust in Thailand. It has a property value under management of more than 42,000 million baht with a total of 620 units of assets that include factories and warehouses. FTREIT continues to demonstrate its ability to grow continuously and has received a credit rating of A/Stable, which is considered the highest credit rating for trusts in Thailand.
Frasers Property Commercial Group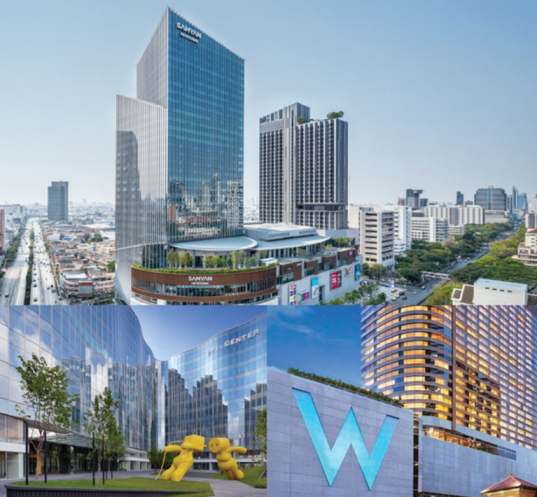 Frasers Property Commercial Group manages leading commercial properties, including office buildings for rent and retail, hotels and serviced apartments, as well as mixed-use projects, all of which are located in the heart of Bangkok's business district. Some of the best-known projects include Samyan Mitrtown, FYI Center, Sathorn Square, Park Venture, Golden Land, W Bangkok Hotel and The Ascott Sathorn. The group has a total of 5 office buildings and mixed-use projects, amounting to 240,000 square meters in all with 1,100 hotel rooms and serviced apartments. Revenues for the first 9 months of 2020 (January - September) were 1,200 million baht.
"Frasers Property Thailand is marking a new milestone as the first fully integrated real estate platform in Thailand through the One Platform strategy. We are confident that we will be able create resilient growth with our newly formed business ecosystem. The Company has been continuing to achieve strong results even under the worldwide economic downturn and local economic impacts of COVID-19 and political instability. In 2021, we are aiming to sustain our growth at THB 20,000 million revenue by focusing on strengthening and streamlining our operations with proper cost controls to achieve this goal." Mr. Thanapol said.