Bangkok Bank, which launched the first global FinTech accelerator in Thailand last year, Bangkok Bank InnoHub, is inviting innovators from around the world to apply for the second season from now to October 7, 2018.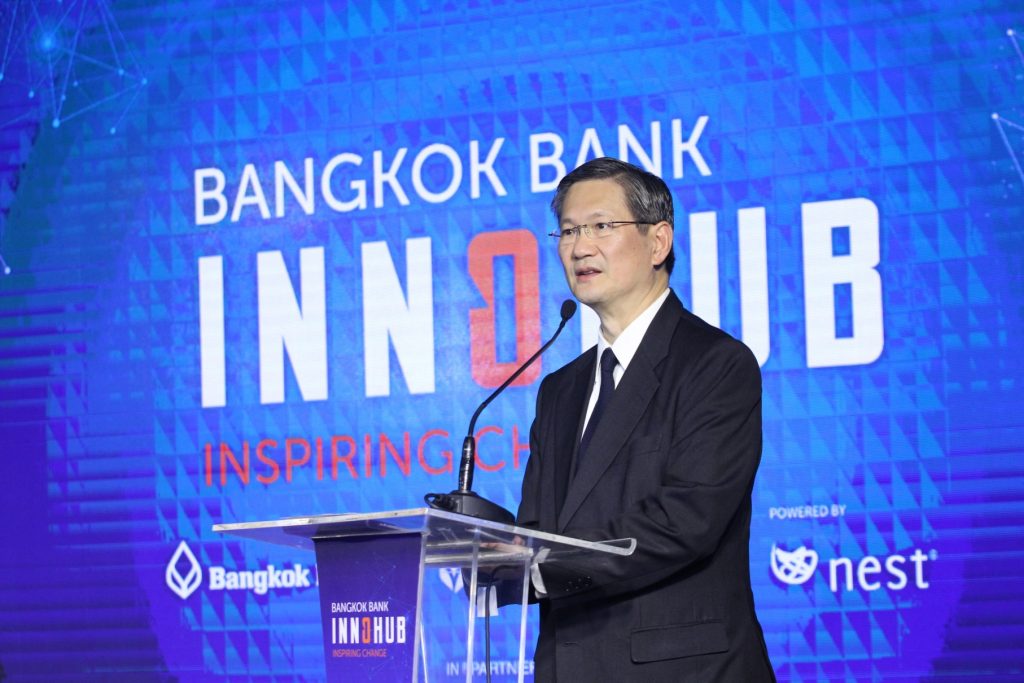 Bangkok Bank InnoHub Session 2 is a 12-week intensive accelerator program which will run between November 2018 and February 2019. The program will be held at Bangkok Bank and the participants will receive expert coaching and advice from dedicated mentors within the bank, its venture capital arm Bualuang Ventures, and its corporate innovation partner, Nest.
Through the engagement with the tech startups the bank expects to develop innovative products and services suitable for the Thailand and Southeast Asia markets.
In the inaugural program eight global FinTech startups participated and Bangkok Bank is working with several of them to explore the development of new services in areas such as wealth management. One of the startups, FundRadars, has joined with Bangkok Bank's subsidiary BBL Asset Management to offer BF Mobile Application, a new mobile application for investors to track market information and analysis.
Bangkok Bank President Chartsiri Sophonpanich said that Season 2 under the theme Inspiring Change – Unleash the Potential reflects the bank's intention to be a digital banking leader.
Recognizing that financial solutions need to be fully integrated into people's lives Mr. Chartsiri said Season 2 will go beyond FinTech by addressing five themes: Creating Unique Customer Experience, Digitization and Automation, Future SME Solution, Innovative Payment and Discovering Cutting Edge Technology.
"We believe that encouraging world-class technology companies to build networks and partnerships in Thailand and across ASEAN will help to enhance Thailand's broader financial ecosystem.
"This approach will help to drive an innovation mindset and strengthen internal working processes and culture between the bank and others in the ecosystem. We look forward to developing new initiatives through our direct engagement with the startups."
In addition to receiving expert coaching from mentors and Nest, the startups will be able to work with other companies in the Bangkok Bank financial group, while tapping into the local knowledge of the bank's international branch network. In some cases there will also be the opportunity to raise funding through the bank's business networks.
Mr. Chartsiri says Bangkok Bank InnoHub reflects the bank's focus on innovation and the future and the way it helps customers adapt to the uncertainties of a changing world.
Nest Chief Executive Officer Mr. Lawrence Morgan said Nest is uniquely positioned to offer high-potential startups the opportunity to scale up with its integration-driven approach.
"We're excited to bring our expertise on bridging ecosystems together, helping high growth startups to connect and collaborate with leading financial institutions to achieve commercial outcomes such as Proof-of-Concept (PoC). Our mission is to help startups validate their solutions and scale their businesses and as we launch our new program with Bangkok Bank, we are pushing corporate innovation to the next level," said Mr. Morgan.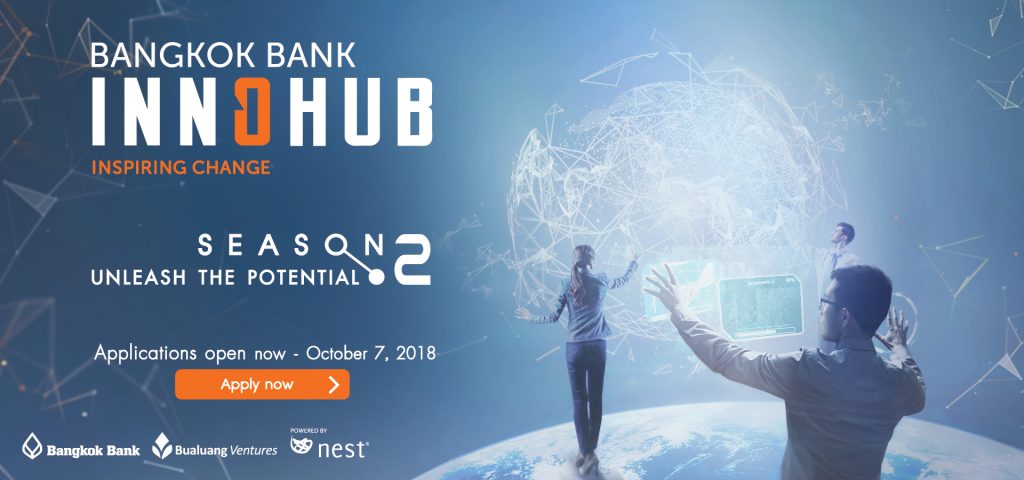 The intensive program of Bangkok Bank InnoHub will begin in November 2018 and the demo day will be organized in February 2019 when the startups will showcase their innovations to potential investors. Interested startups can apply at www.bangkokbankinnohub.com