Gobi Partners, a regional venture capital firm announced today that it has appointed Mr. Dan Chong as COO for its ASEAN operations. The firm also announced the hiring of Mr. Khairul Khairi as its Partner for the Meranti ASEAN Growth Fund (MAGF), and Ms. Shannon Kalayanamitr as its Venture Partner for Gobi's upcoming Thailand Fund.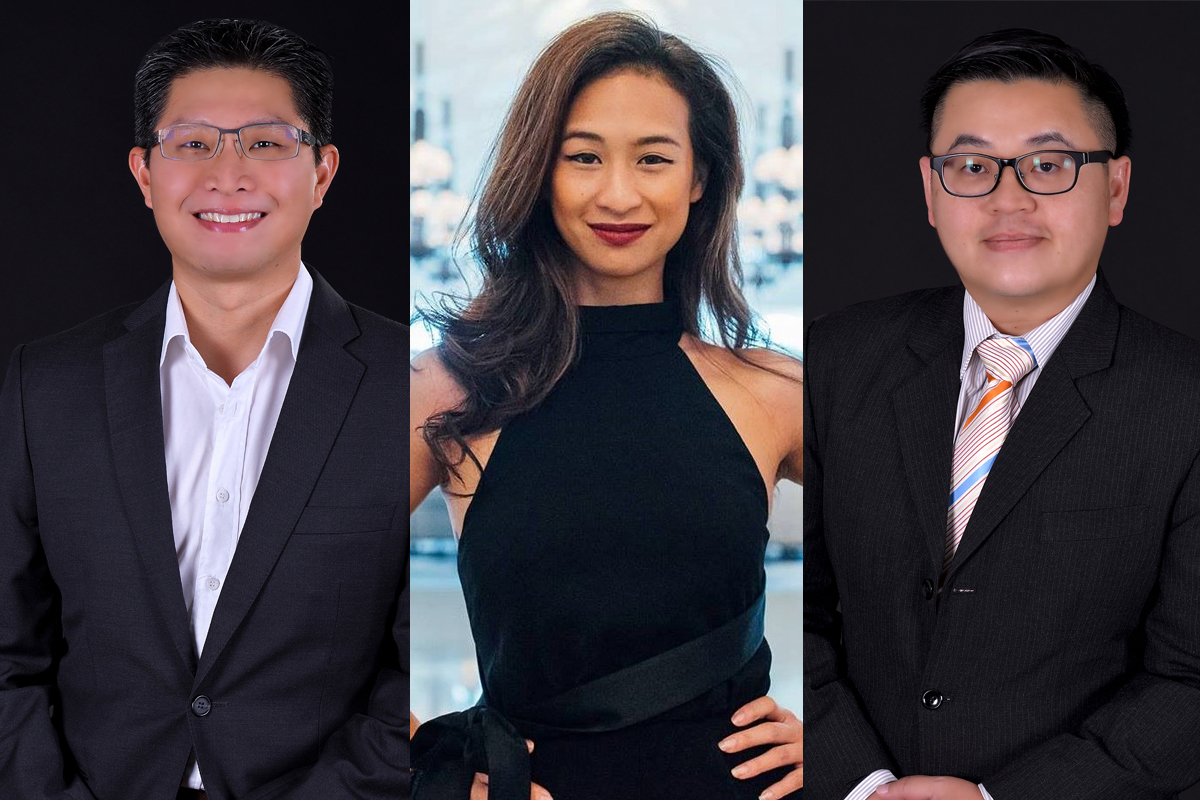 Chong is a Certified Public Accountant (CPA) with over 20 years of experience in Mergers and Acquisitions (M&A) and corporate venture investment. He was also previously the Vice President of Corporate Development at Singapore's MediaCorp, where he completed several M&A deals, and led investments in growth-stage startups. Chong's professional network includes various corporate investors, entrepreneurs and fund managers in the region. He will be overseeing operations at Gobi, leveraging on his experience at government-linked companies (GLCs), multi-national corporations (MNCs), and Big 4 audit firms. His appointment rounds out Gobi's current team in ASEAN and will help scale out Gobi's infrastructure and processes and a regional basis.
Gobi's new Partner for the Meranti ASEAN Growth Fund is Khairul Khairi, who was previously a Senior Vice President in the Innovation and Entrepreneurship (IxE) and Co-Investment Strategy (CIS) departments at Khazanah Nasional Berhad, Malaysia's sovereign wealth fund. At Khazanah, Khairul helped to manage investments for fund managers around the world. He was also the pioneer Project Manager for Khazanah's tech ecosystem building initiatives. Prior to Khazanah, Khairi also held roles in investment banking and private equity in leading Southeast Asian regional banks – as an Investment Manager at CIMB Private Equity and a Senior Executive at Maybank Investment Bank. He began his career as a journalist at The Edge, a Malaysian business publication, where he prepared investment commentaries on the technology, media, and telecommunication (TMT) sectors for both the weekly and daily editions. In between his corporate stints, Khairi also served as Special Officer to the Malaysian Minister of Communications and later to the Malaysian Deputy Prime Minister.
In an effort to boost Gobi's presence in Thailand, the firm has also appointed Shannon Kalayanamitr as its Venture Partner for their upcoming Thailand Fund. Shannon is the Founder of IKIGAI Group, a consulting company designed to solve 21st century challenges. She is currently advising the Thai government, the Ministry of Digital Economy and Society, and the Digital Economic Promotion Agency (DEPA) on its Thailand 4.0 Strategy, with a specific focus on its Tech, IoT, and Startup Execution plans. From 2013 – 2017, Shannon co-founded and was the Chief Marketing Officer (CMO) of Orami [formerly Moxy], – Southeast Asia's only e-commerce destination focused on women. Shannon is also currently an advisor to Santora Nakama, a startup studio that works with entrepreneurs to build startups across the region. Shannon will be Gobi's official representative in Thailand, pitching the firm to investors, limited partners, and angel investors, as well as procuring investment opportunities for Gobi in the digital media and IT sectors.
Speaking on the new additions to the firm, Thomas Tsao, founding partner of Gobi, who is based in Kuala Lumpur said, "We are honoured that seasoned executives such as Dan, Khairul and Shannon, with their deep operating track records, have decided to join us. Additionally, we believe that this further emphasizes Gobi's commitment to the region. Dan's extensive networks and experience in corporate venture investment, Khairul's links to Malaysian corporate investors and investment banks, as well as Shannon's substantial experience in startup management and local knowledge of the Thai entrepreneurial ecosystem, will all be invaluable assets to our team."
Gobi announced the first close of its Meranti ASEAN Growth Fund, which has a target size of $200 M in August 2017. The Fund is one of three major vehicles Gobi has for Southeast Asia, with the other two being the Gobi MAVCAP ASEAN Superseed Fund and Gobi Fund III.