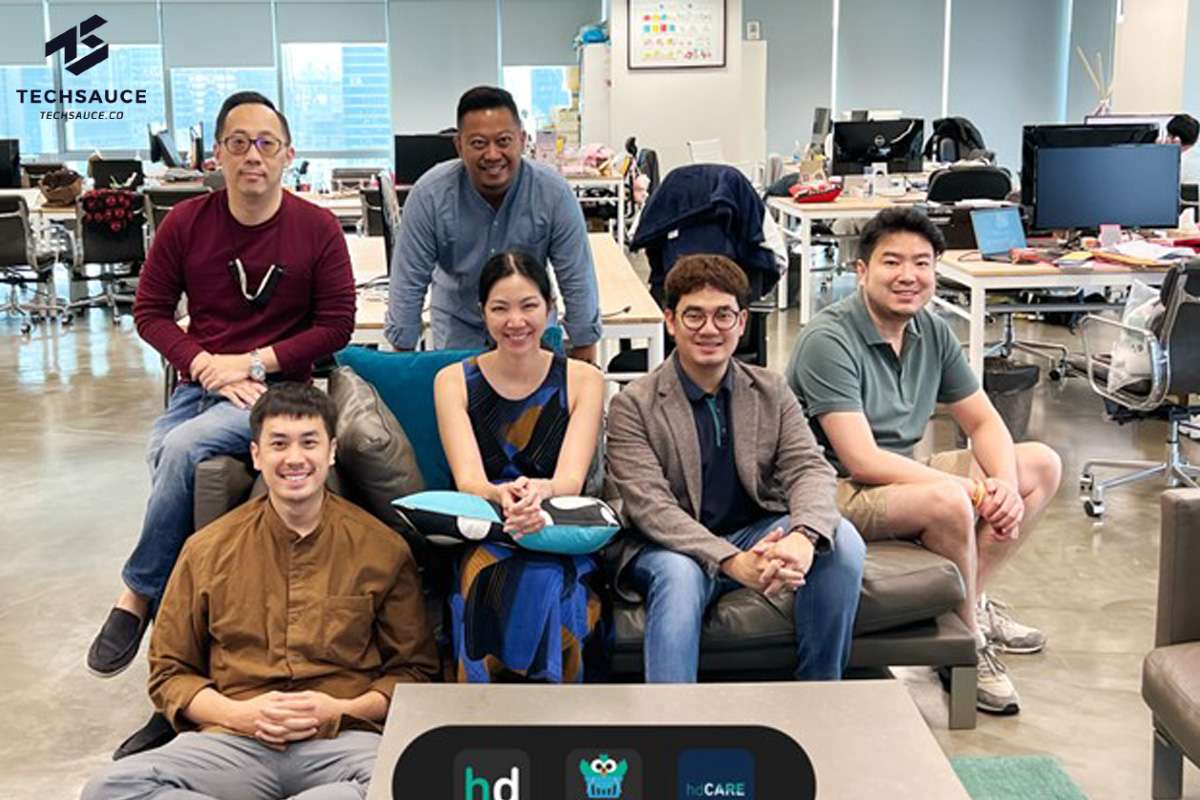 Bangkok-based HD, a leading healthcare and surgery marketplace, raises $6M funding to improve accessibility and affordability of healthcare services and elective surgeries in emerging Southeast Asia.
HD, which operates the HDmall platform in Thailand and Indonesia, is excited to announce that it has successfully raised funding from a group of investors incl. Partech Partners, M Venture Partners, AC Ventures, iSeed, and Orvel Ventures. HD is also one of ten startups recently accepted into the Google for Startups Accelerator: Southeast Asia program.
This new funding round will allow the company to solidify its leading position in the healthcare marketplace space while accelerating HDcare, HD's new innovative elective surgery product.
HDcare works with healthcare providers – many already on the HDmall platform – to increase utilization of hospitals' and clinics' operating room capacities. With low utilization rates across private hospital infrastructure, this 'Airbnb for Surgeries' solution enables HD to help both healthcare providers as well as patients. Launched in November 2022, there's already strong demand from both demand and supply sides, especially in the current challenging macro environment.
On average, patients getting surgeries such as thyroid, hemorrhoid, and orthopedic surgery are able to enjoy 15-20% better pricing versus market rates in addition to getting healthcare financing options. For those with insurance or employer coverage, the HDcare team helps patients navigate often complex and stressful reimbursement processes.
"We are thrilled to have the support of our investors and to have the opportunity to make quality healthcare services and elective surgeries more accessible and affordable in emerging Southeast Asia," said Sheji Ho, CEO and Co-Founder of HD. "As we put the pandemic behind us, our investors and us see a once-in-a-lifetime supply-driven opportunity in HDcare that is very similar to how companies like Airbnb, Uber, and Groupon leveraged supply and emerged from the 2008 Financial Crisis."
The Lancet, the world's highest-impact academic journal, recently published their 'Global Surgery 2030' report. 28-32% of the global burden of disease can be attributed to surgically treatable conditions, with the biggest bottleneck being unable to access surgeries without catastrophic expenditure. Unfortunately as of today, 91% of people in Southeast Asia aren't able to access or afford surgeries compared to 52% for high-income Asia Pacific.
HD was founded in 2019 by a team of passionate and dedicated individuals with a shared healthcare vision for the future. The company is dedicated to using cutting-edge technology and innovative thinking to create healthcare products that make a real difference in people's lives.
The company plans to use the funding to expand its team and continue to develop its technology, with the goal to enable over 5,000 healthcare providers, 300 operating rooms, and thousands of surgeries performed by 2024.