Hungry Hub, Thailand's unique fixed-price dining app concept, offering exclusive buffet deals and sharing set-menus at restaurants has announced that they have secured an investment of USD 450,000 with Expara (Thailand) and 500 Startups.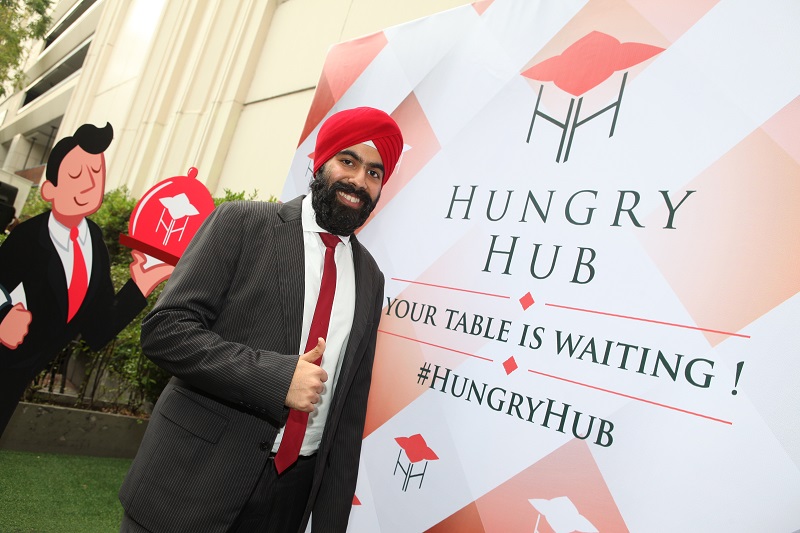 Hungry Hub has been bootstrapping to date and is profitable for the last 8 months. Seating more than 430,000 diners to date, Hungry Hub is doing an annual GMV of USD 6M for participating restaurants, with average per-booking spends of USD 80. Hungry Hub, the one-of-a-kind app offers four distinct packages: All You Can Eat exclusive buffet promotions for restaurants that usually only offer a la carte menus; Party Pack, offering exclusive set menus for groups of two to four diners with a minimum of 20% discounts on eateries that do not usually offer discounts; Buffet Plus, a special menu option for Hungry Hub customers only that are offered on top of existing buffet promotions and the recent addition of Hungry Lunch, offering weekday all-inclusive set lunch options.
Hungry Hub Founder & CEO, Surasit Sachdev, highlights the vision of the company; "Hungry Hub wants to allow diners to be able to know upfront before entering any restaurant as to how much their food bill is going to come to and for restaurants to drive more revenue through sustainable promotions."
He adds "Hungry Hub, offers restaurants access to the big, untapped potential of group bookings, whether for celebrations or corporate dinners, with budgets that can be controlled whilst ensuring the location, cuisine, and atmosphere are just right. We introduce diners to new restaurants and inspire repeat business and up-selling; in other words, sustainable promotions."
"Customer engagement in foodservice needs to go beyond the marketing function. Customers are more and more demanding as they have more choices. Hungry Hub offers a unique way to help restaurants up-selling and keeping up with customers changing demand at the same time. Being able to turn any restaurant from a la carte to all you can eat is empowering both customers and restaurant owners in a way that have never existed before in the market. Over 430,000 diners were seated and proven to be high demand", Anix Lynch from Expara said.
"We were drawn by Hungry Hub's unique take on the restaurant industry. It is evident from their GMV and the quality of restaurants they were able to onboard that their value proposition to both customers and restaurant owners is attractive. Whereas competitors are focused on discounts, Hungry Hub helps the restaurant to up-sell and increase revenues whilst also giving them exposure to a large pool of customers who directly fits their target market with the ability and willingness to pay. With the injection of capital, we are positive that Hungry Hub can cement itself as a market leader in Thailand and expand abroad in the near future" said Natavudh 'Moo' Pungcharoenpong, Managing Partner at 500 TukTuks (500 Startups Thailand fund).
Currently operating in Bangkok and Chiang Mai, Hungry Hub is looking to expand to major cities in Thailand and planning a regional rollout in 2020. Notable partner restaurants include Audrey Café, Copper International Buffet, Arno's, Maisen, Outback Steakhouse, Banyan Tree Hotel, Hilton Sukhumvit; and Sofitel So. Hungry Hub is working closely with lots of affiliates including food bloggers, KLOOK (Travel & Food Deals Site) and is looking for more affiliate partners to enable them to sell dining packages to tourists which otherwise is rarely available online.
What Hungry Hub is doing has never been done before anywhere else in the world and it came about from the founder's pain of not being able to control their budget when they take their team out for a meal. Since then they have worked with restaurants in creating over a thousand packages which involve food costing, operational, hospitality and customer behavior knowledge.
This seed round will allow Hungry Hub to speed up on the restaurant acquisition process to 1,000 restaurants in an 18 months goal. In the next 12 months, Hungry Hub is planning to raise a Series A round, to reach international cities as part of the expansion plan.
In Hungry Hub, we believe that heavy discounts are not always the best way to drive traffic for businesses.