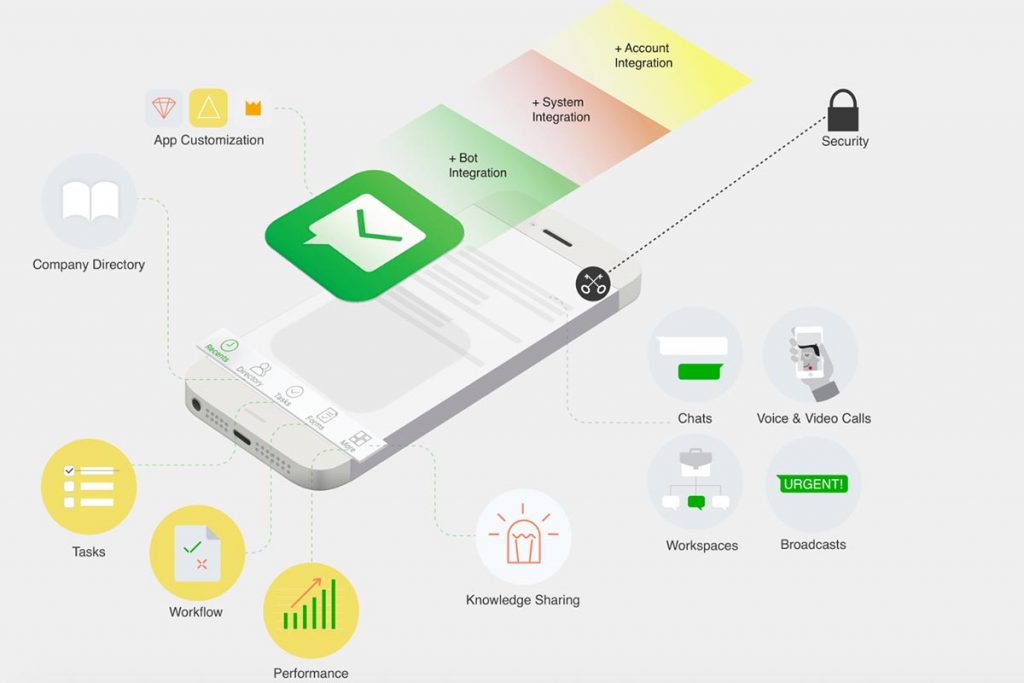 ITOCHU Corporation of Japan, which is ranked by the 2017 Forbes 2000 list as the world's largest and most profitable trading company, has made a major strategic investment into Eko Communications, a leading technology startup from Thailand founded in 2012 by the then 17-year old, Korawad Chearavanont, which has previously raised a total of US$6.7 million in rounds led by 500 Startups and Gobi Partners.
While it still counts Thailand as its largest market, Eko expects to expand into the U.S, Chinese, and U.K in the hopes of them becoming ITOCHU'S largest markets, respectively, within the next several months.
ITOCHU's $1 million investment will support Eko's ambition to expand into overseas markets around the world whilst fulfilling ITOCHU Corporation's initiatives to invest in the fast-growing technology startups and drive change within its own organization.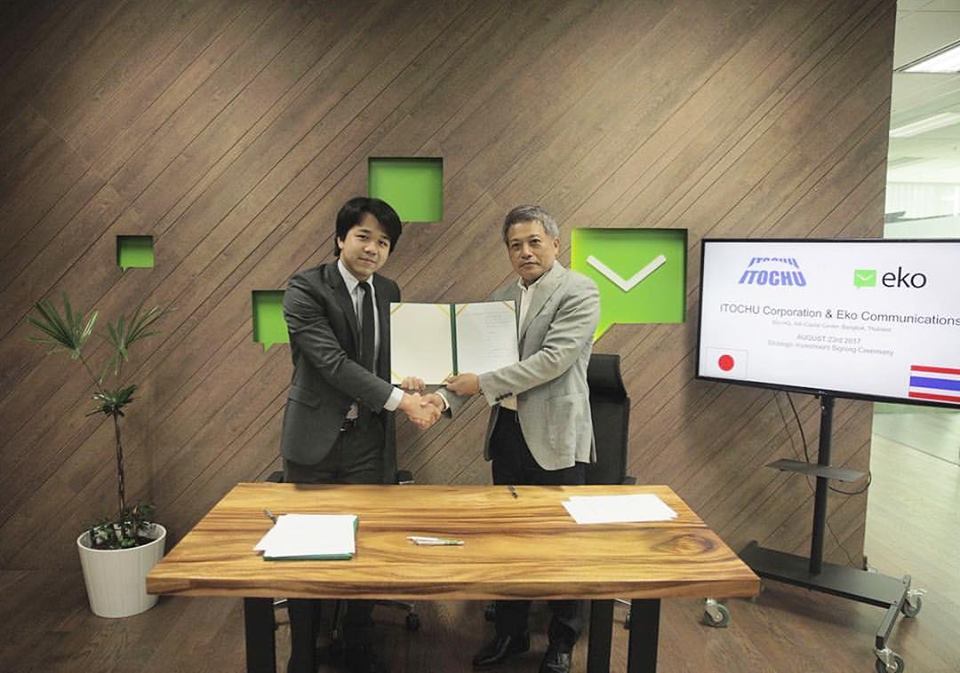 Korawad Chearavanont, left, signs investment pact with Itochu executive. (Photo courtesy of Itochu)
The investment will raise the total amount invested into Eko's products and people to well over US$10 Million, helping to accelerate the startup's growth before a planned 'Series B' venture in 2018.
ITOCHU, which is actively moving forward with investments in ventures both in Japan and overseas, will also invest in projects in Southeast Asia and continue to offer new services that harness technology.
"We are honored to have such a reputable and successful company join us on our journey. As a major global company, ITOCHU Corporation's backing will help foster Eko's international growth as we turn our focus towards bigger markets. Japan is also the second largest enterprise IT market in the world and will be crucial towards Eko's long term success," said CEO Korawad Chearavanont.
About Eko Communications
Eko is a New York- & Bangkok-based company focused on building tools that unlock the full potential of mobile in the workplace. We believe that mobile has the potential to boost enterprise productivity and security. The current lack of enterprise mobile tools means workplaces rely on unproductive tools built not for work, but for social communication.