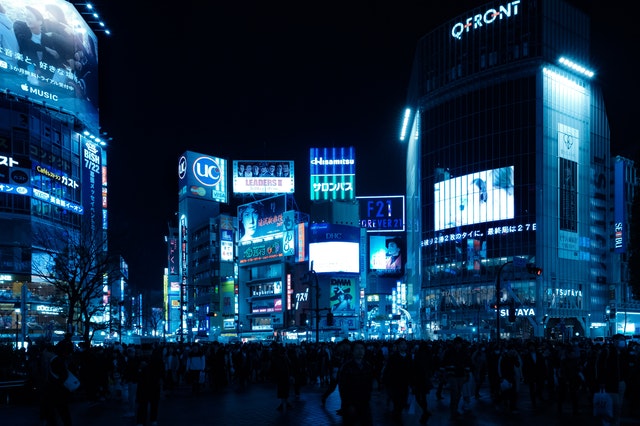 As Techsauce prepares for our roadshow in Japan on March 25th we take look at how the country's big corporations are adapting to the new way of doing business with startups.
Japan in the past
In the aftermath of World War II Japan's economic spirit was proven resilient as big corporations such as giants Toyota and Honda filled the streets of the world with their cars and motorbikes.  A big interest was taken in the Japan's successful formula of creating a loyal corporate culture where employees strived to climb up the latter for up to 40 years instead of venturing out to do something on their own through the 1970s to early 2000s.  However following this path of doing business has changed with the momentum of entrepreneurship increasing following the downfall of big corporations following the Lehman Brothers fiasco.  Now Japan's traditional way of doing business has to face age of information technology.
New blood on the rise
Deciding to not follow society's expectations to live your whole life in one or two corporation can be hard.  It is stepping out of the comfort zone into the unknown.  Every country faces the challenge when founding their startup ecosystem, but Japan has proven be particularly slower than others.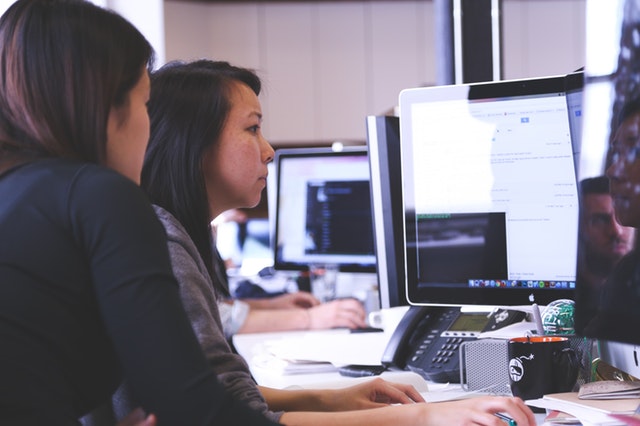 Opposed to not having much help from governments before, in 2012 Prime Minister Shinzō Abe initiated an economy policy based on "three arrows" aimed at exiting deflation and expanding wealth.  This policy included moves to accelerate startups.  However it is still not fast enough.  Many startups struggle to raise necessary funds or the "Death Valley" barrier.  Overall there is growth but it is less healthy than that of the United States, Europe and South Korea.
With Japan perceived as one of the world's most innovative countries, how is this possible?
The challenge of shifting the traditional Japanese mindset
1. Being different and successful brings risk
"The major undercurrent of Japanese culture dictates that doing something different and becoming successful will bring social envy and the risk of being attacked."
There is a belief in Japanese culture that if you stand out too much and if you strive too much to be different, something bad is going to happen to you.  This contrasts starkly with the capitalistic spirit of Silicon Valley which celebrates successful individuals. 
2. Nothing is as thick as company loyalty
There is definitely something different about stepping into a Japanese office.  Employees do a lot of activities together, from group exercises in the morning to drinking saki at night.  Japanese office workers literally live their days at the office and at a bar and drop by their homes for a brief rest. 
Building trust and focusing on the company's existing business is the key formula to success.
The focus prior to the disruption fo startups was how to hide company secrets rather than looking outside for innovative solutions.  So to have big corporations which are used to this secret formula to success try something different, it is definitely going to take some time.
3. Acquisitions are like sex trafficking
Major newspapers and economic magazines describe acquisitions as "Mi-Uri", a negative expression with some implications similar to human trafficking.
Japanese investors do not view acquisition in a positive light.  They tend to avert from high risk deals, feeling more secure in placing their bets on mature businesses.  This is why there are few acquisitions, but at high value.   
Don't worry! There is still hope for Japan's startups!
It is easy to focus on the negatives but if everyone did that, we would not have our unicorns right folks?  Japan just like any other country has realized they need to change and are moving towards that change.  Funding and deal sizes are on the rise.  In 2016 startups raised US $897 million, a 21% rise compared to 2015. Median deal size doubled from US$540,000 in 2014 to US$1.13 million in 2015.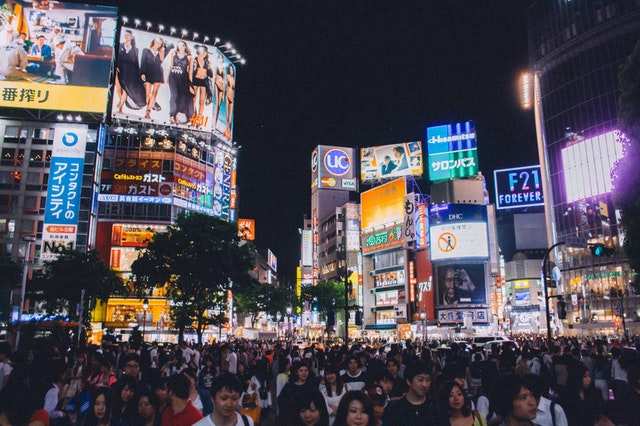 Corporations are hungry for new blood.  In 2015 Japanese corporations were involved in 80% of all VC deals.  Giants Toyota, Nomura Holdings, and Mitsui Group are drawn to Artificial Intelligence and IoT. 
The Metropolitan Government has taken a step further at deregulating industries to make it easier for foreigners to set up business.  It has created a one-stop business establishment center to streamline the documentation for foreigners to attract investment into five special zones.  Tokyo Governor Yuriko Koike has even taken the steps to create a better expatriate environment providing education and healthcare for expat families.
At the end of the day it all boils down to one thing, creating syncretism between traditional and new business practices.
The simultaneous coexistence between traditional success corporations and innovative startups is crucial.  Just like everyone else in the world, Japan has to find that perfect balance between the two.
Konnichiwa Japan!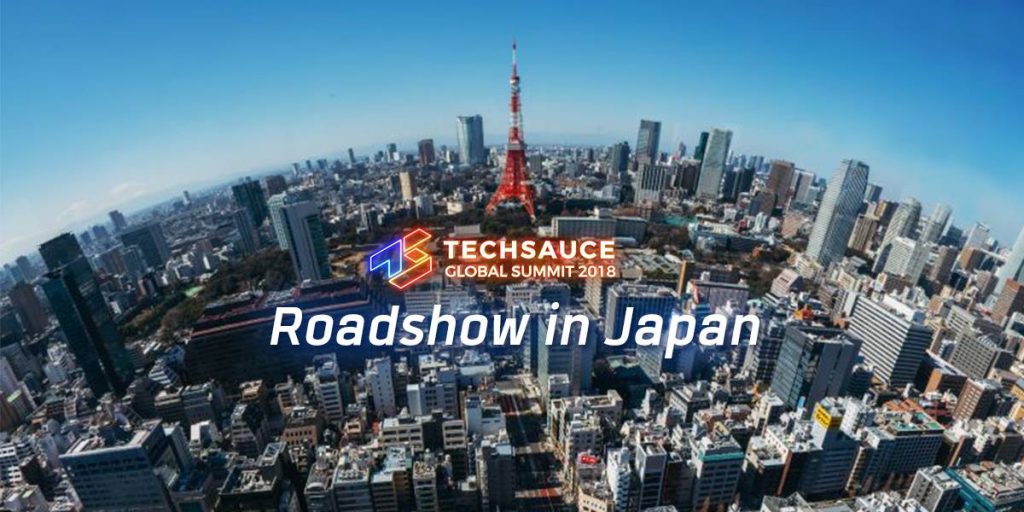 Get ready Japan! We are coming for you! Techsauce Global Summit Roadshow will crown the champion startup representing the country at this year's Techsauce Global Summit 2018 on March 25, 2018.  Whether you are a startup or someone who wants to know more about the community in Japan and beyond, join us at NinetyTwo13 by Tokyo Chapter where the best of the best will fight for the two roundtrip tickets and accommodation to Bangkok on June 22-23, 2018 where their startup will be featured among over 10,000 participant from over 30 countries.
For more information on the pitching event in Japan go to: https://summit.techsauce.co/roadshow/ or https://www.facebook.com/events/373783666422974/
For more information on Techsauce Global Summit 2018, go to: https://summit.techsauce.co
See you!
**References*** Techsauce would like to thank the following sources for their insight and knowledge, for without this cool article would not be possible.
Asakura, Yusuke.

 

"A Brief Overview of the Current Startup Ecosystem in Japan." Stanford Silicon Valley New Japan Project.
Kushida, Kenji. "Japan's Startup Ecosystem: From Brave New World to Part of Syncretic "New Japan." Asian Research Policy , Vol. 7 No. 1, page(s): 67-77 2016