KX is advancing Thai artists to the world's digital art market with no boundaries in Thailand Digital Arts Festival 2022 and unlocking more opportunities with NFTs on Coral by KX.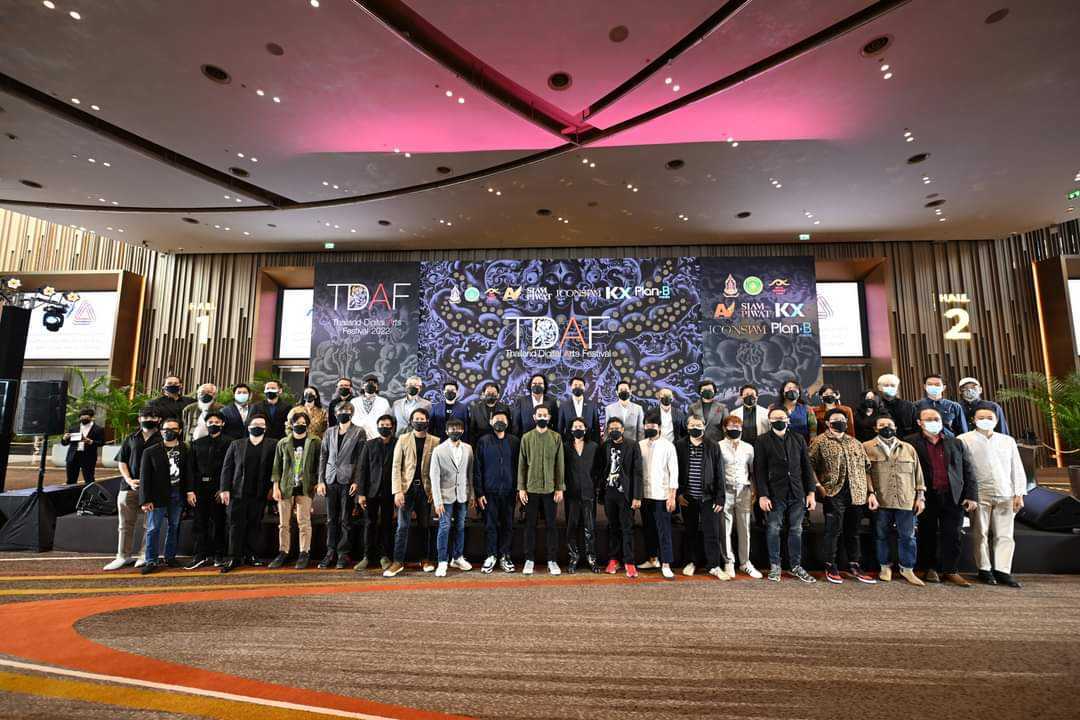 Making way for Thai art to the world's art market with NFTs
Many might probably have heard about NFT (Non-fungible Token) or digital assets, which have recently attracted a lot of attention in the art scene. As the new digital asset comes with its originality that cannot be copied or modified, each NFT artwork is 'the only one of its kind in the world'.
Another exclusivity that can be earned from purchasing an NFT artwork is its ownership. In other words, such artwork would become a personal asset with just one original version. This ownership and any related information can also be verified on the Blockchain system.
This is why NFT offers an opportunity for Thai artists of every discipline to create artistic work and get into the digital art market. By digitizing their work of art, they can create more values and earn more in selling. It is also a new experience for the collectors to possess an artwork in a different way.
Technologies can take Digital Arts to another level through Coral by KX
An important key driver that can connect the artists and the art collectors from all over the world together is a central platform. There are many companies in Thailand that have paid more and more attention to this business, but KBTG has stood out and played quite an important role lately.
The company has launched KASIKORN X or KX, a startup in Decentralized Finance and Beyond. The startup has also introduced Coral platform by KX and named it a super simple NFT marketplace to provide a limitless opportunity to both artists and art collectors. They can make a purchase and resell their work of art both online and offline with one another from all over the world. The platform would facilitate and provide such a convenience that a transaction either in Thai Baht or US Dollar can be completed with only 10 clicks or within 5 minutes through different features.
'Thailand Digital Arts Festival 2022' or TDAF 2022 comes with a wide range of new opportunities for the artists in the hottest digital art market. It is also a phenomenal event in the history of Thailand's art circles. The event is its very first and probably the largest one in the world to combine the work of art and today's technology of NFT through the unification of the 2 parallel worlds; physical and digital ones. Once a purchase is made, the buyer would get both the original work of art and the digitized NFT one. There will be more than 1,300 art pieces from leading artists of different disciplines; you can see the work of Thailand's National Artists, celebrated artists, up-and-coming talents as well as celebrities and influencers with different techniques to ensure the event can feature both diversity in the work of art and each artist's uniqueness.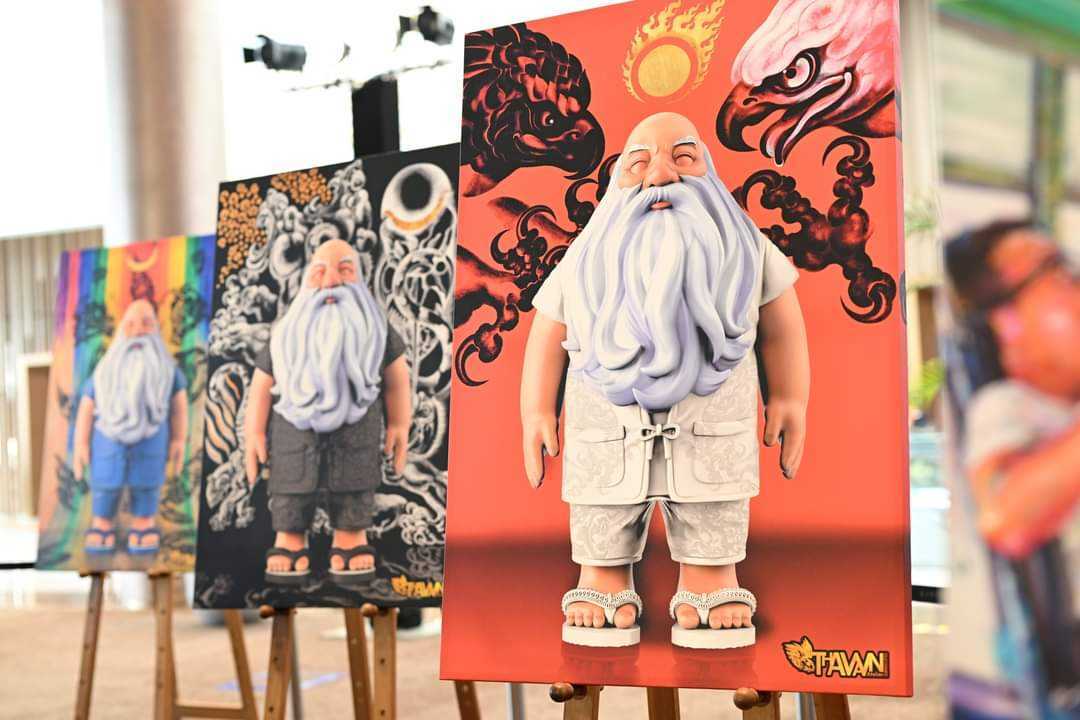 TDAF 2022: a new opportunity for Thai artists of every discipline
TDAF 2022 features paintings, sculptures, photographs, digital art, animation, graphic design, street art and many others by more than 130 renowned artists. This is also the very first event that has brought these many artists together in Thailand and Asian region.
The event is organized under a collaboration of Siam Piwat Co., Ltd, ICONSIAM Co., Ltd., Baandam Museum by the late national artist, Dr. Thawan Duchanee, KASIKORN X, the creator of Coral platform, an NFT marketplace, and Plan B Media Public Company Limited. TDAF 2022 aims to provide encouragement and support for Thai artists to mark themselves in the international stage and step into the global NFT market.
Mr. Thanamet Ariyawat, Head of Venture Builder, KASIKORN X Co., Ltd., has revealed that this event is an important milestone for the art circle. Coral by KX would unlock and enable the new experience and opportunity for each artist. This innovation would help to address the blind spot where an art theft is concerned as well as open up an opportunity for both the artist and the collector to get into the new world together.
Why Coral platform by KX is different from other platforms
1. The platform requires each artist to verify themselves before getting into the platform. This will play an important role when dealing with issues like intellectual property, other properties and talent protection in the longer run. It can also provide the collectors with a peace of mind since it can ensure the authenticity of such work of art. This can be rechecked in a log recorded in the system called Blockchain.
2. Coral is meant to be a Super Simple Payment Platform. The platform allows its clients to make a payment in either Thai Baht or US dollar. The payment can also be made by using credit or debit card as well as through mobile payment and QR Code. This way, the artists would get access to a large group of audience including collectors, celebrities' fans and foreigners. They can always purchase the work of art created by Thai people as well.
The strength of Global NFT Standard on ETH ERC-1155
Another strong point the buyer will get is a standard NFT since the platform comes with Global NFT standard which is based on ETH ERC-1155 for the real masterpieces in art.
ETH ERC-1155 is the standard that can be applied with both non-fungible and fungible tokens and it was created by Enjin (Gaming Blockchain). The standard is the key to enable different things to work collaboratively and this also applies to NFT. In order to enable NFT created by people from all over the world to be used together or exchanged with one another, the central standard which is like a contract agreed by all the NFT creators is needed. NFT of Coral by KX is, therefore, of this real standard.
3. Coral by KX will also be a connecting point to build on a relationship between artists, works of art, old and new collectors as well as the audience of TDAF 2022. The audience will be connected through Coral NFT Walls in TDAF 2022. During the event, if they use their smartphone to scan an artwork of their interest, they will find out whose artwork it is and they can also make such a purchase right away if they are interested.
Limitless Opportunities in the new market for the art creators and collectors
This provides limitless opportunities to unlock every limitation as well as create new chances without any physical boundary for Thai artists of every discipline. They can do new experiments and express themselves at the fullest. It also means a totally new experience for the collectors to have a different pattern of collectibles of similar values in 2 formats. Both the artists and collectors would play a vital role in pushing Thailand's platform to eventually change Thailand's art circle to be one of the true digital art and make the world aware of the country's unique and unbeatable art.
DON'T miss a chance to experience the power of creativity in the very first and the largest digital art festival in Thailand and Asia in "Thailand Digital Art Festival 2022" or TDAF 2022. The event will be held in the area of more than 1,200 square meters during 5 – 20 March 2022 from 10.00 to 22.00 at Charoen Nakhon Hall on the M Floor as well as the ICON Art and Culture Space on 8th Floor at ICONSIAM on Charoen Nakhon Road. For more information, please contact 1338 or visit www.iconsiam.com.
This is an Advertorial