KASIKORN Business-Technology Group (KBTG) – a tech arm of KASIKORNBANK (KBank) - launches KXVC - 100 million USD flagship fund targeting AI, Web3, and Deep Tech fintech startups globally with potential synergy in APAC.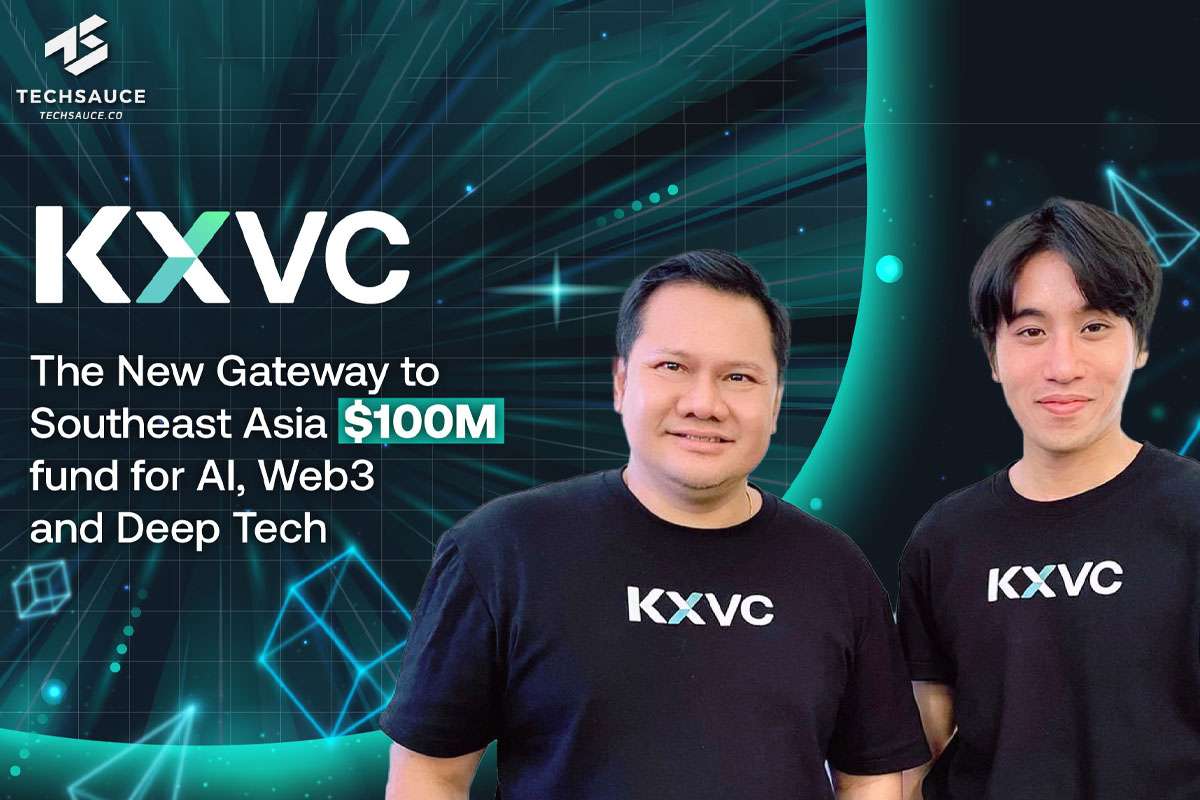 Asia-Pacific, especially Southeast Asia is one of the most exciting digital ecosystems with a population of over 680 million people and its digital economy is reaching a high 1 trillion USD in 2030 with over 400 million digital consumers**. KXVC is positioned as a regional gateway to help global founders in AI, Web3 and Deep Tech with strong synergy with KBank to create financial innovations in APAC.
The fund will be led by Ruangroj Poonpol - Group Chairman, KBTG who has a strong track record as a Venture Capitalist with over 100 investments, 4 unicorns, 10 exits across 5 funds and Jom Vimolnoht, Managing Director, KXVC, who experienced 400 million USD startups investment and backed more than 35 startups in the region. KXVC, the dynamic offspring of KASIKORN X (KX), now sprints ahead and plans to establish itself as one of the major gateways to APAC for global founders to help tap into its vast corporate, SME and consumer base in its ecosystem.
"KXVC will be a stepping stone for global founders to drive their business expansion in APAC with strong synergy with KBank and our partners" Ruangroj Poonpol - Group Chairman, KBTG.
"Resonating with the previous Tech-Disruption waves, AI, Web3, and Deep Tech, demand real market adoption, and APAC has much to offer" Jom Vimolnoht, Managing Director, KXVC.
KXVC prioritizes AI, Web3, and Deep Tech, aligning with the financial sector while serving consumer, corporate, and SME needs in APAC. For AI, KXVC aims to invest in consumer-focused AI, cybersecurity, AI/ML tools (e.g., deployment platforms, data annotation, model optimization), and problem-specific AI startups.
For Web3, KXVC targets Web3 infrastructures, nodes validators, RPC providers, middlewares, modularity technologies, privacy, ZKP, wallets, alternative L1/L2s, shared securities, LsdFi and consumerization of NFTs.
Prior to this official launch, KX has already been collaborating with leading global AI, Web3 , and Deep Tech startups and funds such as MagicLink, Transak, 1KX, Hashkey Capital, Symbolic Capital, L2 Iterative Ventures , Instari Ventures, and aifund.ai, KXVC aims to continue KX investment activities and plans to invest in over 30 startups and funds globally with geographic focuses in US, EU, Israel, and APAC.
For more information about KXVC, please contact: [email protected]