KBTG unveils a cutting-edge vision – "Smart banks of the future uplift customers' life" and introduces "KADE" – a novel financial innovation that incorporates Artificial Intelligence technology into the designs that are based on customer value creation. This sophistication is aimed at offering new customer experience with K PLUS service that is simple to use and can be accessed by all user segments, comparable to a smart partner to assist in business and personal matters of every client. This financial service of the future – "KADE" – will be launched at #KADE #RightServiceRightNow by this yearend.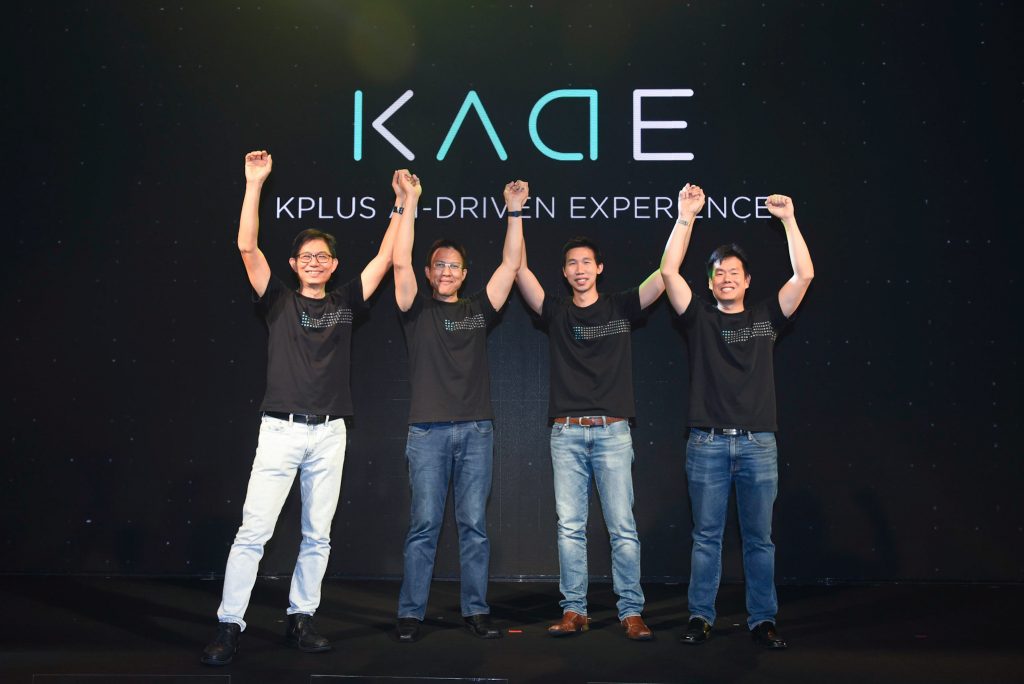 Mr. Somkid Jiranuntarat, Chairman of KASIKORN BUSINESS-TECHNOLOGY GROUP (KBTG), said "Financial services in Thailand have progressed quite considerably and KASIKORNBANK (KBank) now records transactions via digital channels at more than 80 percent of total transactions. Meanwhile, many people are still unbanked, due to constraints of access to original service patterns. We are now fully committed to employ our technologies and know-how to promote greater opportunities for all persons, including those who are unbanked, with an aim to bring about the betterment of their personal life and business.
Mr. Somkid added that "KADE or K PLUS AI-Driven Experience has been developed to become a financial service of the future that is driven by Artificial Intelligence (AI) technology; this technological leapfrog will render KBank the pioneer in transforming the existing digital service provision to smart service, based on the "From Digital to Intelligence" concept. With this new experience, our customers will have smart partners to assist in their decision making. While also making interesting proposals that respond perfectly to their desires, anywhere and anytime, KADE will be able to understand customers' lifestyles and financial requirements in their business and personal life, and to fulfill their needs.
Notable examples include warning of important transactions, introduction of goods and services that "match customers' demand, anywhere and anytime", and provision of advice on spending and investment to enhance customers' financial potential and business opportunities.
KADE will shortly be instrumental in offering services in accordance with the Segment of One concept wherein each individual customer's lifestyle needs are anticipated and effectively met. The innovation will enable KBank to expand its service scope to reach those unbanked general public, thus enhancing an opportunity for Thais to gain better access to financial services".
"KADE" is a financial innovation of the future that blends KBank's financial experiences with KBTG's vision and technological expertise. It comprises three key elements. Machine Intelligence is an AI-based mechanism which is adopted with services under K PLUS, allowing for in-depth understanding of the real demand of customers at all levels in all aspects anytime regardless of where they are. K PLUS is thus transformed into K PLUS Intelligence Platform which integrates "right" services of various forms at a single place. KADE will thus become customers' right buddy that can truly respond to their lifestyle needs.
Design Intelligence features the human-centric design of products and services based on in-depth studies and profound understanding of customer needs and lifestyles. This intelligence mechanism aims to bring about impressive experience, keeping KBank services top of mind for all customers. Service Intelligence is also imperative in creating a service format that uses cutting-edge technologies to offer the most convenient and fastest service for our customers anywhere anytime. Service Intelligence also uses AI technology to find appropriate services that meet the customers' needs.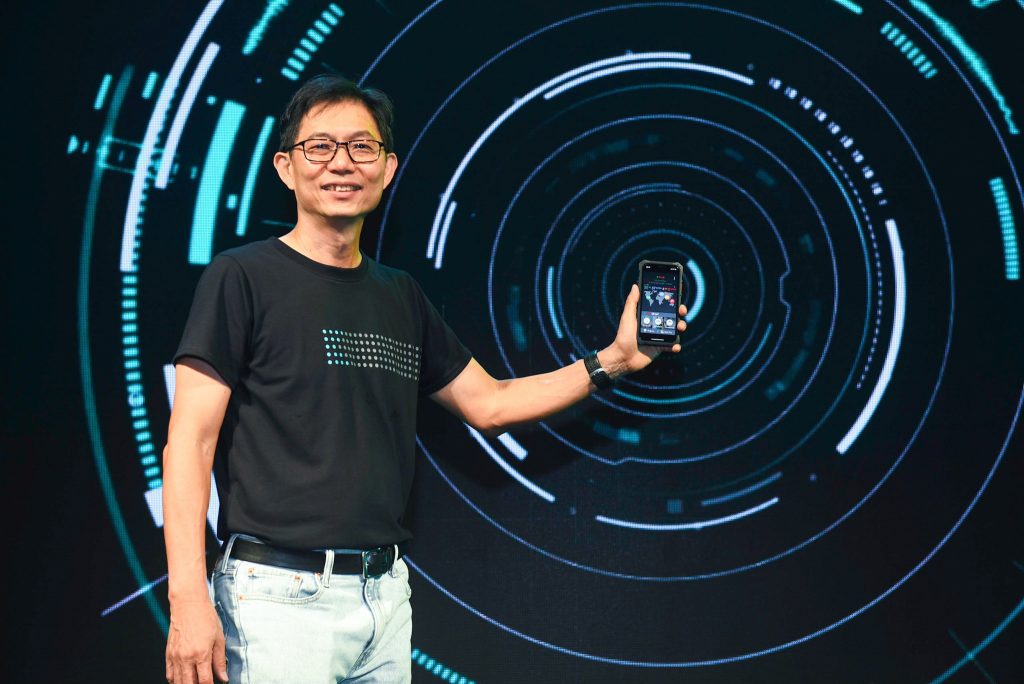 Financial innovations introduced by KBTG in recent years were based on such technologies. For instance, K PLUS Beacon mobile banking application is based on Design Intelligence to allow visually-impaired persons to use financial services more conveniently like ordinary persons. Our "Pruanfun" project is based on Service Intelligence to offer agricultural products that meet the buyers' needs, thus creating sustainable trade and income opportunities for farmers. With this project, farmers can sell products directly to targeted K PLUS users, allowing them to get extra income and bolster business stability because the marketing costs involved are extremely low.
In addition, Machine Leading project incorporates Machine Intelligence to increase retail merchants' opportunity to access to micro finance. KBTG has used AI to screen the customers who should benefit from personal microcredit and present such service directly to customers via K PLUS. Once customers express their interest to use our service, they will receive an approval and the funds will be wired to their account within 1 minute. Since the service trial in November 2017, the new form of loans offering via Machine Intelligence has increased the customer feedback to use our service by 300 percent compared to traditional methods.
Mr. Somkid summed up that "KADE" will develop K PLUS to be smarter with better understanding and responding to customer needs in every circumstance. Money will become an easy matter which is approachable for every Thai, increasing the prospect to service the unbanked group. Moreover, KADE creates an opportunity for speedy access to capital source, business expansion as well as selling products and services for a large customer base on K PLUS with low marketing costs. Thus, "KADE" should create better opportunity and improve Thai people's lives. Be ready to meet "KADE" in K PLUS by the end of this year. #KADE #RightServiceRightNow.