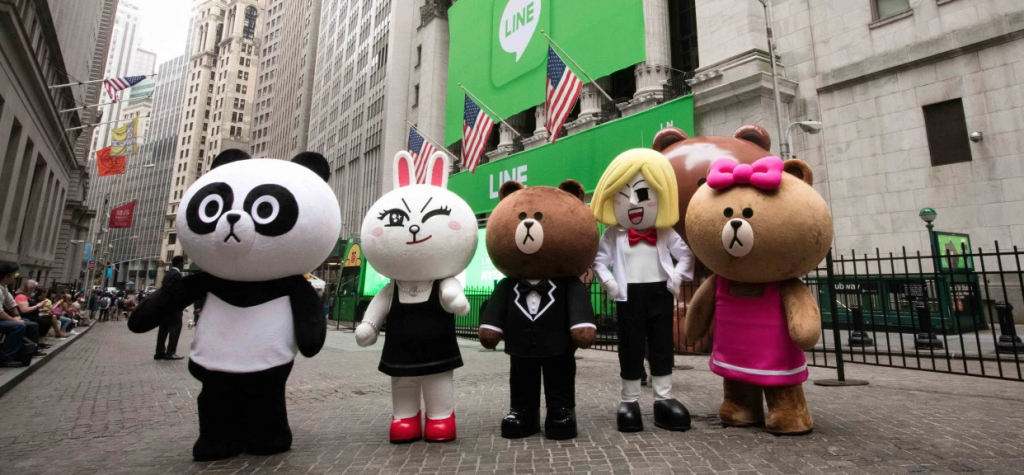 As the Japan-based Line messenger app saw a significant drop in sales, it has decided to consider a move into the blockchain and cryptocurrency world according to the Bloomberg report.
It is a perfect fit for this brand as it has an online platform already in place offering mobile payment services - Line Pay. Its staple features is a virtual currency that is used in its social games and to buy content on its platform. The implementation of blockchain and cryptocurrency tokens on to the Line framework will be easy which will be sure to attract more clientele.
Bloomberg reported that Line is in discussions with a number of potential partners, including bitcoin exchange Upbit, over possible tie-ins around Line Pay and other products. The goal, the report claimed, is to make its products stickier with users.
Over the past few years, Line has seen a decline and ran into some issues as it lost a lot of core customers from Japan, Thailand, Taiwan and Indonesia. It remains to be verified that it will use the blockchain, however it would be a lucrative move for the Japanese firm.
Line would not be the first messenger to implement blockchain, An successful example is 'Kin', a Canada-based messenger that claims 15 million monthly users, held a $100 million ICO last September aimed at developing an ecosystem that rewards users, content makers and advertisers based on 'attention.' Telegram, which has emerged as a key platform for the crypto industry, is also planning an ICO which TechCrunch understands could surpass $1 billion.
At this stage, LINE wouldn't need to introduce an ICO as the regulations are still not clear for public use. LINE could house saught after tokens or create a blockchain as a prize or incentive for using the application.  Watch this space as more and more businesses adopt the blockchain and cryptocurrencies to advance their client base.