LiveIn.com, the leading long-stay rental solutions provider in Southeast Asia, kicked off the year with its rebranding from its earlier platform, HostelHunting.com, as it advances into the next phase of its market expansion.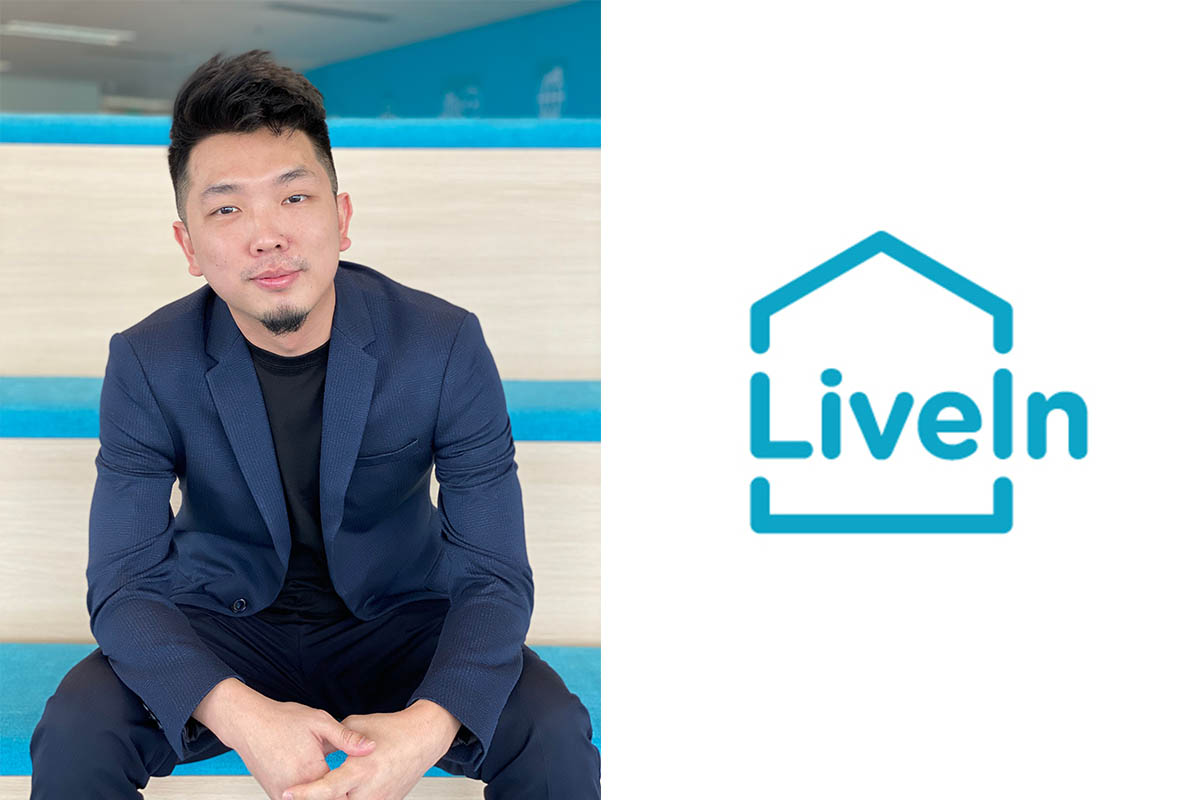 Founded in 2015, the company, initially focused on tackling long-term room rental issues among students and property owners via its Marketplace website, which was a listing website for owners and potential tenants to match. In 2018, the company changed its direction to focus on value-added co-living by offering hassle-free experiences for middle-class students and working professionals across South East Asia. Since then, their co-living platform has grown to more than thousands of rooms across many districts in Kuala Lumpur and Bangkok so far.
"Our rebranding as LiveIn.com — with our tagline "Live Smart. Live Easy." — more clearly defines our company's identity and wider target market," says Khai (Keek Wen Khai), co-founder and Chief Executive Officer of LiveIn.com.
"While our brand name may have changed, we still remain true to our core values and mission of shaping a better living experience, by offering unparalleled customer service and cultivating communities with heart."
LiveIn.com had raised THB140 million across multiple rounds, supported by its new investors Jungle Ventures, Wavemaker Partners, Aucfan Co., Ltd, as well as its existing investors KK Fund, Incubate Fund, and other investors.
The funds raised earlier and from the funding round planned for 2020 will go towards establishing a greater foothold in Thailand and propelling the company's expansion plans into Indonesia and Philippines in the year ahead.
"Thailand has been an extremely exciting market with the overall efficiency we are seeing in capitalising buildings," Joey Lim, co-founder at LiveIn.com shared. "The pace at which the buildings are filling up is proof that our product-market fit is right, and our learnings from our first market are accelerating our growth."
Results so far are promising as the LiveIn team tackles the language barrier by empowering local talent to deliver its brand promise, leading to a deeper understanding of local behaviours. "It is interesting to note that the market is balanced between tertiary students and young working professionals from other states who are pursuing their endeavors in Bangkok", Khai continued when asked about the Thai target market.
Yash Sankrityayan, Principal at Jungle Ventures which led the last funding round in the company added, "We were very inspired by Khai and Joey's prior experience in the property management space, as well as their experience running the HostelHunting.com marketplace. This makes them best positioned to solve the massive quality and accessibility gap in SE Asia, having operated on both sides of the problem and understanding it deeply. And their growth since our testament to their strong execution ability."
Koichi Saito, General Partner at KK Fund which has continued participating in all the funding rounds since the beginning said, "Co-living is becoming mainstream for millennials in Southeast Asia who are seeking a sense of community in a prime location with affordable price. LiveIn.com is successfully achieving product-market fit in this fast-growing housing trend and the numbers of users have been picking up rapidly for the last one year."
Paul Santos, Managing Partner at Wavemaker Partners which joined the last funding round in the company added, "If you were to walk into the existing accommodation for millennials and young workers in Kuala Lumpur and Bangkok, you will be appalled at their living standards given the rent they're paying. LiveIn.com is creating a standardised quality living experience for its tenants at the same rent, which is a no- brainer. The proof is in the pudding and the surge in tenant move-ins says it all."