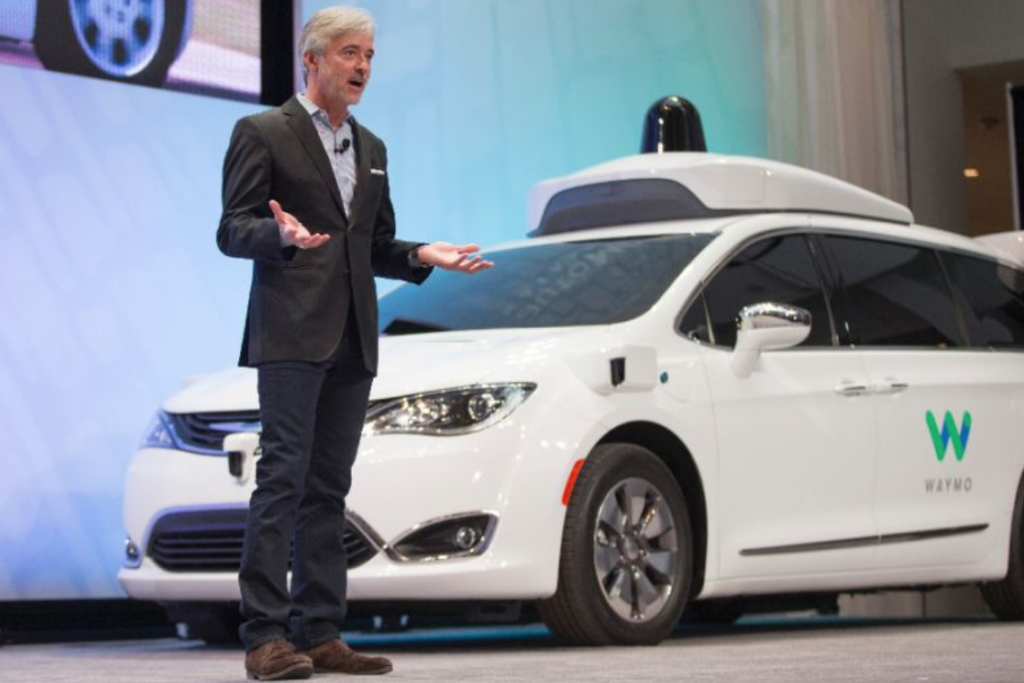 Waymo's fully self-driving vehicles are here and have given us all an insight into their company at this year's Websummit 2017 in Lisbon. 
With Waymo in the driver's seat, fully self-driving vehicles can transform the way we get around. Waymo completed the world's first fully self - driving trip two years ago with Steve Mahan who is legally blind. He managed to get from his house to the doctor without anyone in the driver's seat. This is a prime example of what Waymo stands for - a new way forward in mobility. We have a mission to make it safe and easy for people and things to move around.
The reality is, everyone, everywhere stands to benefit from self-driving technology. More than that, when you consider the state of driving today, it's also clear that our roads need to be safer.
Worldwide, 1.25 million people die annually on our roadways. That's the equivalent of a 737 falling out of the sky every hour of every day. And as many as 50 million people are injured in crashes every year, many incurring permanent disabilities as a result.
Waymo is committed to building what we call fully self-driving technology. We like to say: we're not building a better car, we're building a better driver.
Unlike driver assist systems, which requires you to monitor the road at all times, and take over driving if the car can't handle a situation, Waymo will be the driver from the beginning to the end. You won't be asked to take over. No one is required to be at the wheel. In fact, there doesn't need to be a person sitting in the driver seat at all.
This has given us an insight into the future of fully self - driving cars of the future where roads are safer, commuting is less stressful, and everyone can get around, regardless of their driving ability.
Waymo has driven more than 3.5 million autonomous miles on public roads across 20 U.S. cities and conducted rigorous tests at private test tracks, with more than 20,000 individual scenario tests. Waymo has also multiplied all the real world experiences in simulation, where our software drives more than 10 million miles every day. In short: we're building our vehicles to be the most experienced driver on the road.
Finally, all our vehicles are equipped with the unique safety features necessary for full autonomy, including backup steering, braking, computer and power that are capable of bringing the vehicle to a safe stop, if needed.
For more details on how Waymo  check out their website - https://waymo.com