Mercular, Thailand Hobby Lifestyle Vertical Shopping Platform, raises US$3M from Kairous Capital, CyberAgent Capital, Nvest Ventures, Premiers and 500 TukTuks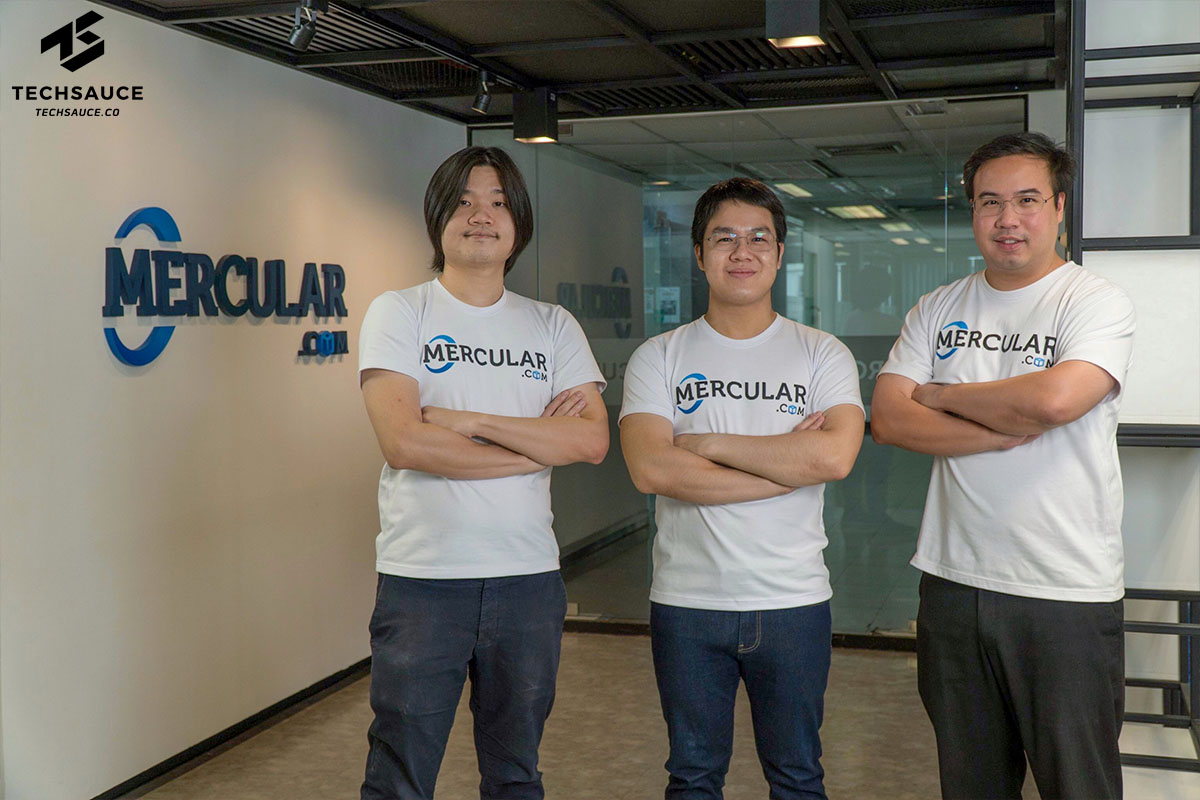 Mercular, Thailand Hobby Lifestyle Vertical Shopping Platform, announces its Series A investment of US$3M
The funding round was led by Kairous Capital with the participation of CyberAgent Capital, Nvest Ventures, Premiers and 500 TukTuks.
Fresh capital will help fuel Mercular's goal to build a fully integrated value chain and community around the hobby lifestyle category.
Mercular intends to build its Hobby Lifestyle ecosystem
Thailand, April 16th, 2021: Mercular, Thailand's vertical e-commerce player for the new generation of hobbyists, has successfully raised series A funding worth approximately 3 million USD. This series A funding round is backed by many regional and local investors, led by Kairous Capital, and followed by Cyber Agent, 500 Startups and the Government Savings Bank through SMEs Private Equity Trust #1 (N-Vest Venture) and SMEs Private Equity Trust #3 (Premier Advisory Group).
Mercular is considered Thailand's first startup in the e-commerce space to successfully attract funding from foreign investors.
Mercular is specifically targeting those who are into hobby lifestyles. The company started out its business with audio gadgets, and is now ranked number 1 among all Thailand's e-commerce retailers for audio gadget category. Additionally, the company is currently expanding into several other categories so as to become the top-of-mind destination for all the hobbyists. Gaming gear is among the very first categories that the company attempts to gain significant market share this year.
Even though the word "hobby lifestyle" is relatively new, its market has been growing very fast for the past 3-4 years. Products that contributed most to the growth of this market include wireless headphones, games, computers, mobile phones, console, camera, model and figure as collectibles, and sporting goods and recreations. The company is of the view that the new generations become more and more interested in these products and that these products are mostly sold at the electronics specialty stores. However, there is no such specialized player and remains a huge market gap for the company to penetrate into this market. To illustrate, most people think of Toys 'R' Us when looking for toys. The company wants the market to think of Mercular when looking for anything related to hobbies.
The distinction between Mercular and all other players is that Mercular is specializing in hobbies. The company not only focuses on selling products, but also brings value for those hobbyists, from pre-sales process e.g. providing product and content reviews, to sales process e.g. offering a wide range of products with great quality at great prices, and to post-sales process e.g. handling the entire claim process for customers.
With the fund raised from this round, the company aims at improving its platform to facilitate convenience for all users. Also, as mentioned above, product and category expansions e.g. collectibles, gaming gears, cameras and other gadget accessories are one of its main focuses this year.
Woragun, Founder & CEO, said, "[ The demand of hobbies products are rising rapidly since the millennialsand younger generations are looking for alternatives in their recreation. While the typical e-commerce platform in SEA regions focus mainly on price competition. Mercularbelieves consumers [Hobbyist] are looking for more than just price, rather tailored made experiences that fulfilled their sophisticated in their hobbies lifestyle]".
"[ "The covid pandemic has expedited the consumer's habits of purchasing online by several years. While we believe that E-commerce market places will continue to be the main stream players, we also see consumers turning sophisticated and demanding more by transacting via vertical E-commerce and social commerce platform. Emphasizing on its unique value proposition, we believe Mercular is positioned diligently to capitalise on the next wave of E-commerce in Thailand and ultimately in the Asean region"..]"said Joseph Lee, Managing Partner at Kairous Capital, a regional venture capital specialising in cross-border investments between China and South East Asia.