MyCloudFulfillment announced that it is ready to take stand as No.1 leader in ASEAN fulfillment industry and ready to pioneer into the future of commerce. The company also pointed out that e-commerce industry has changed significantly due to gradual adoption of big data and the COVID-19 pandemic, resulting in the new future with 'Data Commerce'. They also mentioned that Thailand is currently in the sweet spot for e-commerce, but there are three cautions that business owners should be aware of to become competitive in the future. In addition, MyCloudFulfillment has completed a 2 million USD Series A round of financing from ECG-Research, Gobi Partners, NVest Venture and SCB 10X. The investment will help the company broaden product development, build data-centric organization and leverage collected data to help fuel e-commerce growth in Thailand.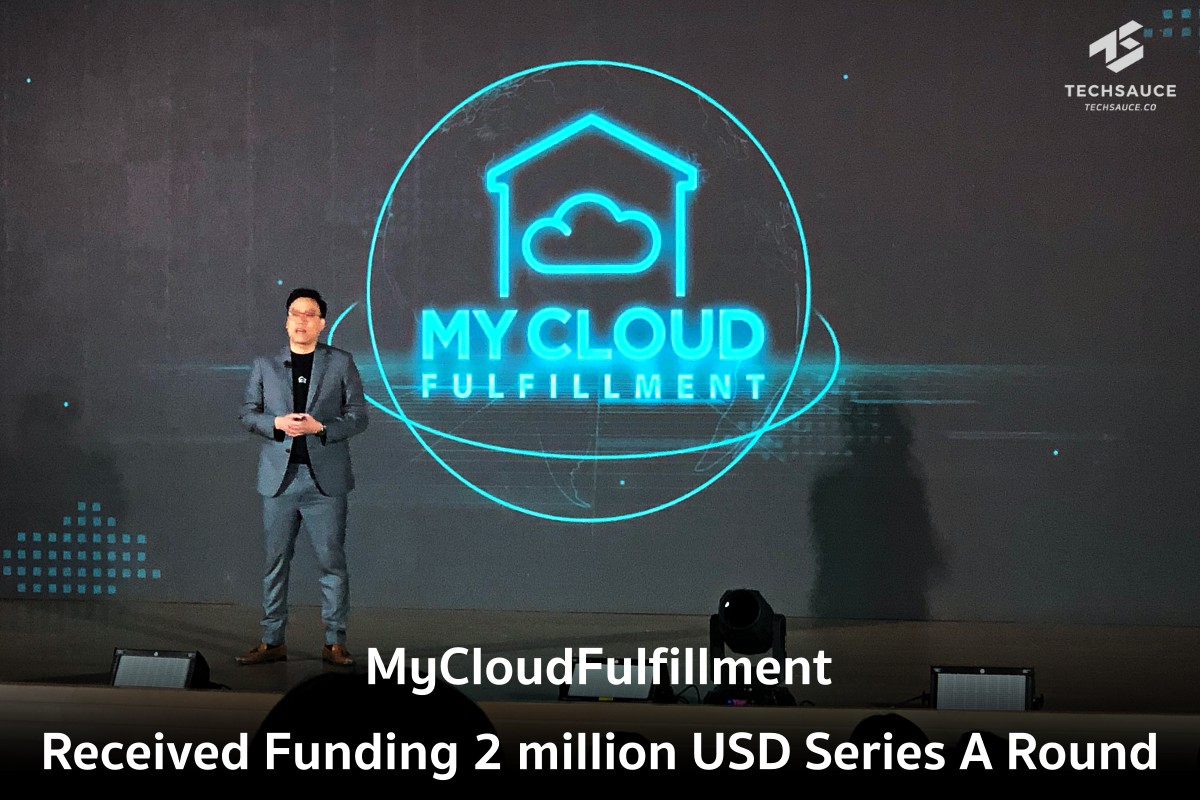 MyCloudFulfillment, an e-commerce fulfillment company that provides storage, packing and shipping services with sales channel integration and data analytics, revealed that the company has recently passed milestones of over 100,000 SKUs in storage, over 50,000 of maximum daily orders, and over 500 million THB worth of transactions during the first half of 2020.
Mr. Nithi Satchatippavarn, Managing Director and Co-founder of MyCloudFulfillment E-Empowerment Co., Ltd, shared that global e-commerce market has been growing significantly. According to Statista forecast of global digital market, the value of e-commerce market worldwide is projected to reach 75 trillion THB by the end of 2020, reflecting 26% increase from 2019, while number of e-commerce users is projected to reach 3,468 million users, a 9.6% increase from last year.
He also points out that Asia is the largest market, accounting for 61.5% of worldwide users with Southeast Asia as the key growth driver. Statista forecast shows that Southeast Asia will see 44% growth in e-commerce transaction value from 2019. Looking at purchasing power in Southeast Asia, country with highest potential is Indonesia with average revenue per user of US$219 million a year or 6,856 baht per user per year followed by Thailand with average revenue per user of 215.67 US$ or 6,752 baht per user per year. However, Thailand still has significantly lower e-commerce penetration rate relative to Indonesia. Therefore, Thailand e-commerce market still has large room to grow.
"Thailand e-commerce market is currently in a sweet spot. That means we are not in the best position, but we are in the "right" position. Thai people spend almost as much as Indonesians on e-commerce transactions, but Thailand is much more underpenetrated. Therefore, there are big opportunities for Thailand e-commerce market to grow further relative to other countries with similar or higher purchasing power. So, if you are an operator, investor or seller looking for a market with growth potential, Thailand could be the right market for you and you should take action now"
3 cautions for business owners to be aware of in order to survive in the future of commerce
Although e-commerce market can be extremely attractive, there are 3 things business owner should know before jumping into this. We need to understand how this market is different from traditional commerce and how we can make the most out of it. This includes:
1. Understand lifestyles not trend. We need to distinguish between lifestyle and trend. Because in digital age 'trend' changes very quickly relative to the past where it takes months or years for a trend to change. However, as oppose to trend, lifestyle sticks around and does not change as often. For example, consumer purchases hand sanitizers and masks due to COVID-19 – this is a so-called trend. What we need to understand is consumer lifestyle has shifted to a direction where people are more hygienic and more health conscious.
"If seller sticks to what sells best, they can only sell 'product' for a certain period. But if they understand consumer problems and root causes, they can keep selling 'solutions'."
2. Understand journey not channels. Sellers also need to understand customer journey through both online and offline channels. Each channel has its own purpose and characteristics. For example, Marketplace is for customers to discover new products; Social commerce is to verify brand's credibility and quality; and website or [email protected] is for them to repurchase. Therefore, if seller uses each channel incorrectly – marketplace to re-sell, social commerce to do heavy promotion, owned website to find new customers – they will face a hard time achieving their goals. Therefore, it is important for seller to understand customer journey before they start selling.
3. Understand patterns not numbers. Static numbers can tell you only certain things, however, the key is to understand patterns in those numbers. Online shoppers tend to have patterns such as saving up for 11.11 or 12.12 and wanting to spend a lot during those promotions. Sellers need to understand these patterns so they can do their best to match customer behavior.
At MyCloudFulfillment, we strive to best leverage data to help customers grow sustainably and address the 3 things mentioned above. We use Order Management analytics to help customers manage orders from multiple channels – online to offline – and make best decision on promotion campaigns and sales channel optimization. In addition, our Inventory Management analytics can help suggest customers what SKU to stock more or stock less, and at what level. This helps our customers save a lot of opportunity cost from over-stocking or under-stocking their products. Also, our Fulfillment Management analytics helps our customers keep up with fulfillment movement. They can see statistics throughout the process from receiving order to shipping out the products. This also shows level of profitability of each order, which we can use to help improve customer's bottom line.
MyCloudFulfillment completed a US$ 2 million Series A round of financing from ECG, Gobi Partners, NVest Venture and SCB 10X and is ready to help fuel e-commerce growth in Thailand.
Dr. Arak Sutivong, CEO of SCB 10X and President of Siam Commercial Bank Plc, one of the investors of MyCloudFulfillment, said "We have seen strong growth rate in Thailand e-commerce and logistic industries, especially during COVID-19. MyCloudFulfillment offers e-commerce fulfillment services which has potential to become the key solution for sellers who focus on e-commerce market. The company also has potential to grow throughout Southeast Asia and help drive Thai economy further by becoming key leader in fulfillment industry regionally. In addition, SCB 10X has a direction to support local startups and logistics is one of the target industries. Therefore, we are pleased to be a part of this Series A funding round along with other investors. Besides providing financial support, we also have a plan to develop solutions for Social Commerce together with MyCloudFulfillment to provide best experiences for sellers and end consumers."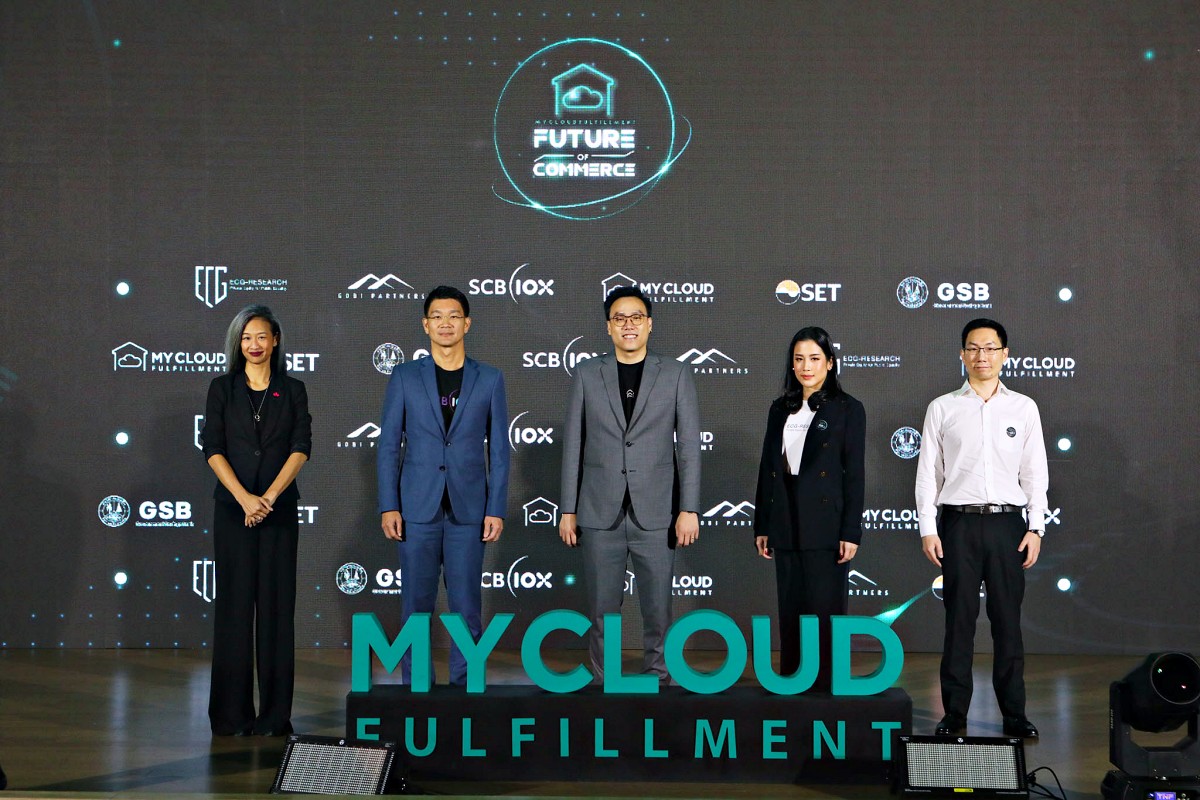 MyCloudFulfillment partner talks about collaboration and future of commerce
Mr Paitoon Jiranantarat, managing director of SCG Logistic Management Co.,Ltd said that the COVID-19 pandemic has caused significant increase in fulfillment orders. Always keeping up with the present, SCG always make sure to adapt fast and be flexible. That is why we decided to partner with MyCloudFulfillment to move forward into the future together. Although e-commerce market has grown significantly, we need to make sure we can best handle the changes. One of the key solutions is to effectively connect and utilize data to help sellers grow their businesses in the upcoming future.
SCG chose to partner with MyCloudFulfillment because we see potential in this synergy. Our expertise lies in hardware and logistics network countrywide, while MyCloudFulfillment specializes in software and fulfillment management for B2C and online sellers. Together we can move forward competitively beyond market expectation and provide the best solutions, and together we can push Thailand startup ecosystem to grow sustainably per our ways.