As part of "Moonshot Mission", which aims to create long-term value through investing in high potential tech startups globally, SCB 10X, a holding company under the Siam Commercial Bank (SCB) Group, recently announced its investment in Nansen. The series B round of Nansen is led by Accel, with participation from GIC, Andreessen Horowitz (a16z), Tiger Global and SCB 10X.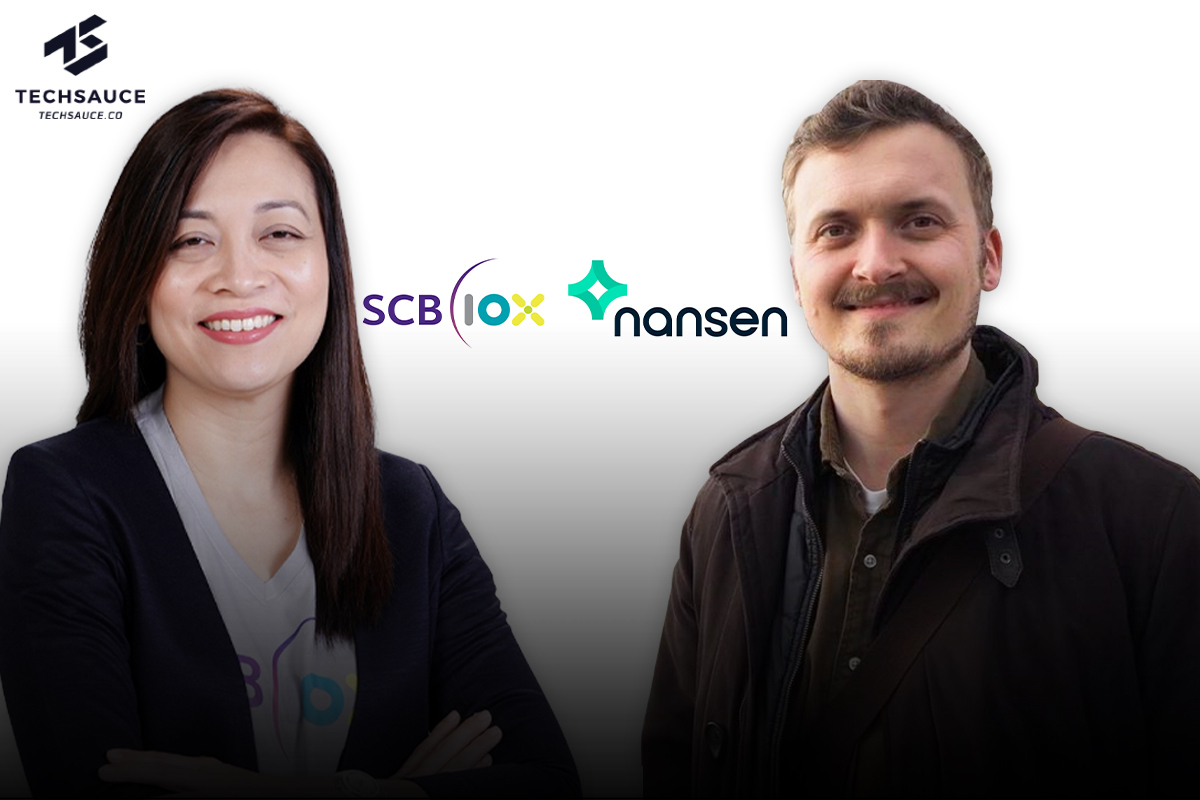 The goals of this new funding round are to reach new investors who can help broaden Nansen's horizons, expansion of team, addition of new product offerings for both retail and institutional customers, expansion of Nansen's global presence by adding innovative platform features and multichain integrations, as well as acquisitions.
"We are proud to back Alex Svanevik, Evgeny Medvedev, Lars Bakke Krogvig and the team at Nansen, the blockchain data analytics platform which combines on-chain data with a massive database containing 100 million of wallet labels. Nansen's real-time dashboards help crypto traders and investors navigate through public blockchain information to discover investment opportunities and perform due diligence on DeFi projects and NFTs. As an investor, customer, and active user of Nansen, we are looking forward to working together with Nansen team to bring Nansen to future users in Southeast Asia." said Mukaya (Tai) Panich, Chief Venture and Investment Officer, SCB 10X.
Since its founding in 2020, Nansen has raised a cumulative total of $88 million from the leading global VCs in the fintech, blockchain and crypto space including QCP Capital, Coinbase Ventures, imToken Ventures, Mechanism Capital, Amplify Partners, L1 Digital, Cristobal Conde (Chairman of Fimatix), Skyfall Ventures, Folius Ventures, Old Fashion Research, Adam White (President of Bakkt), Ryan Rabaglia (Libra Capital Ventures), Prabhakar Reddy (Co-Founder of FalconX), Anastasia Andrianova (CEO of Akropolis), and Ameet Patel.
"We're ready for a new phase of growth, accelerating our international expansion, scaling up our data capabilities to support the wider blockchain ecosystem, and providing global investors with a world-class product to explore the latest crypto trends and make more informed decisions." said Alex Svanevik, Co-Founder and CEO of Nansen.
About SCB 10X
SCB 10X Co., Ltd. is a holding company of Siam Commercial Bank (The SCB Group). SCB 10X was established in January 2020 with a "moonshot mission" to achieve exponential growth through technology innovation and investment via its three arms: Venture Builder, Venture Capital, and Strategic Investment & Partnership. Under the SCB 10X umbrella can be found all the SCB tech companies, namely, Digital Ventures, SCB Abacus, Monix, and Purple Ventures, and tech companies or investments in SCB's future business pipeline. For more information, please visit www.scb10x.com, or contact: [email protected].
About Nansen
Nansen is a blockchain analytics platform that enriches on-chain data with millions of wallet labels. Crypto investors use Nansen to discover opportunities, perform due diligence, and defend their portfolios with real-time alerts. For more information, please visit https://nansen.ai