Nasket offers convenience to condominium communities and city dwellers by connecting all various services like ordering food, shopping groceries from supermarkets, paying bills, calling for services such as cleaning services, security guards, making an appointment for a salon service and many more through a small screen called "Nasket Prime".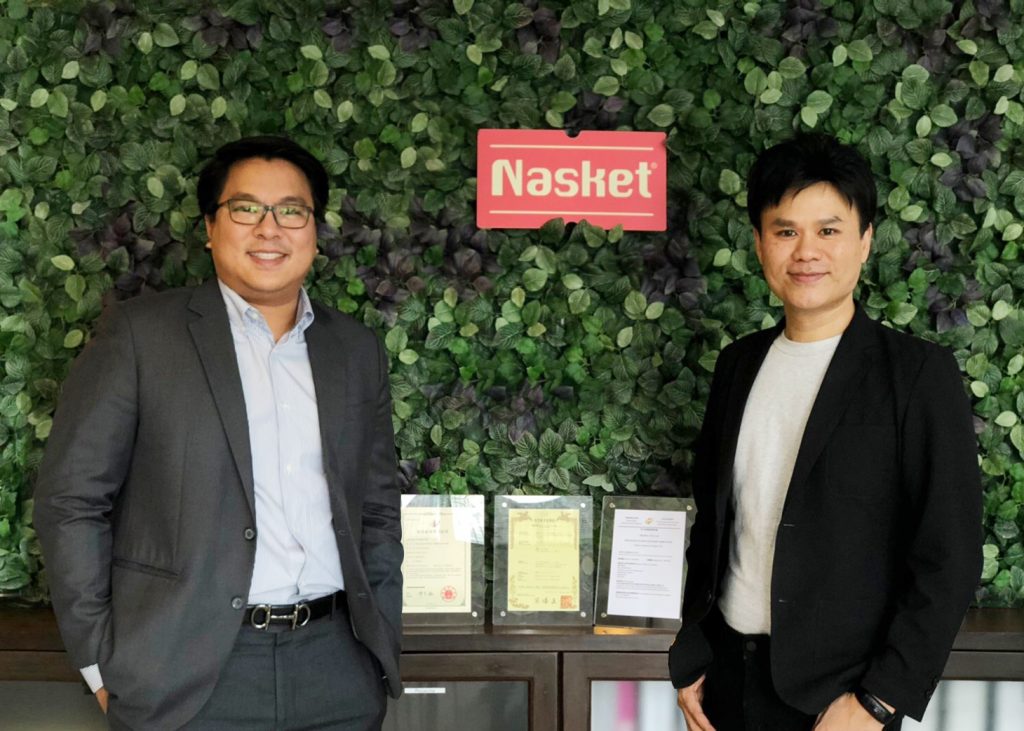 "This is a new phenomenon which has never been seen before and is the future vision" by Nasket's founder, Mr. Parin Songpracha.  Mr. Parin envisages the concept of a Connected Home and that one day all these services will be available in the comfort of the room without using a mobile screen.  Visioning a potential growth in the region, Nasket decided to patent its technology in various countries in the region.
Mr. Parin has been working together with Mr. Nuttaphol Arammuang and Mr. Prateep Naboriboon, who are patent specialists from a regional law firm, ZICO Law, which has a connected network of offices across ASEAN and worldwide. ZICO Law, since the beginning, advises Nasket on preparing a patent specification and claims, filing strategy to ensure the highest chance of obtaining protection for the technology as well as protection coverage in line with business and marketing strategy of Nasket while keeping in mind budget management and cost-efficiency of the project.
Accordingly, the patent application was filed as an international application under the Patent Cooperation Treaty (PCT) system.  The European Patent Office was elected as a Searching Authority who has later established that the invention is novel and industrially applicable.  Subsequently, the applications enter national phase entries in the countries consistent with business and marketing strategies of Nasket including China, Hong Kong, Indonesia, Japan, Malaysia, Philippines, South Korea, Thailand, Vietnam and U.A.E. 
To date, Nasket's applications have been granted protection as a petty patent in China, Hong Kong and Japan while applications in other countries remain pending. Nasket's logo has also protected as a registered trademark in Thailand and overseas. 
Nasket has already marketed its technologies in Bangkok. It also intends to expand commercialisation of its technology in many other countries across the region. In particular, a city where its residences face a serious problem with traffic jam such as Hong Kong, Taipei, Seoul, Osaka, Kuala Lumpur. With this easy to use technology, plus the sustainable intellectual property strategy, Nasket expects high growth potential and further expansion of the market in future.