Sasin School of Management seeks growth opportunities beyond core degree programs with new Chief Commercial Activities Officer Dr. John Millar.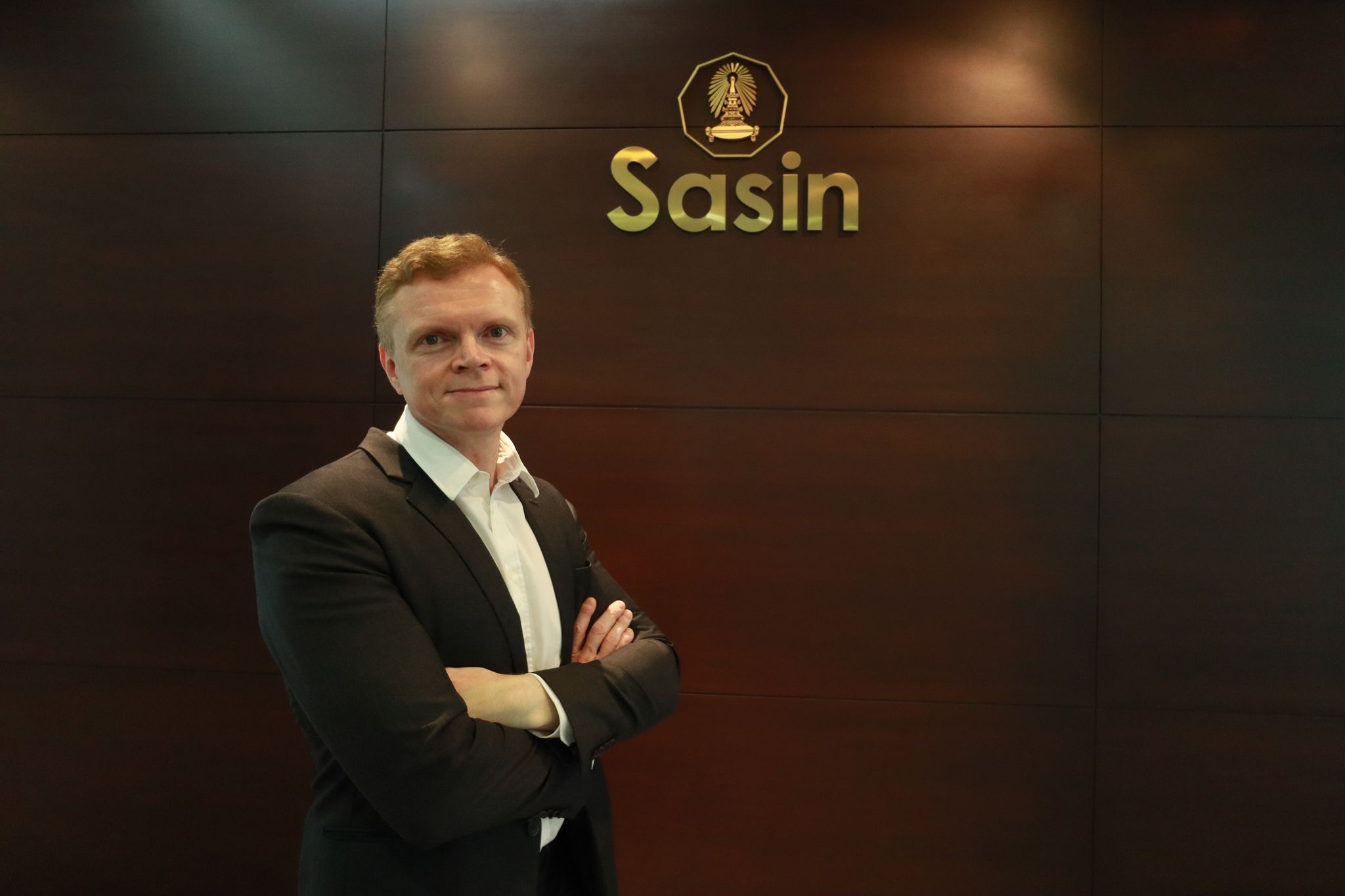 The COVID-19 pandemic not only disrupted the workplace, but education institutions worldwide. According to a survey by the Erasmus Student Network (ESN) and the International Association of Universities (IAU), 42% of the surveyed institutions had contingency plans in place for students, while 23% had no plan in place at all. Literally overnight classes in institutions worldwide were suspended completely mid-semester. Classes went from on-campus learning to distance learning.
Now that semesters have opened once again, universities are struggling to reopen and adopt a range of new strategies. Some are holding online classes only while others are having blended classes, a mix of both online and offline classes. These contingency solutions offer new breakthroughs on how higher education can be taught, but at the same time, there are challenges to ensure the process is as good as on-campus learning. Working to find better solutions, the education sector is focusing on developing innovative ways for teaching and learning.
Image provided by Pexel
The economic impact has also been significant, affecting everyone, no matter how big or small or prestigious an institute is.
Sasin School of Management (Sasin), the first business school in Thailand to earn international accreditation - from both the Association to Advance Collegiate Schools of Business (AACSB) and the European Foundation for Management Development (EQUIS), has been fully aware of the situation and is striving for innovative solutions. One of Sasin's proactive decisions was to have Dr. John Millar join Sasin as the new Chief Commercial Activities Officer.
"We're happy to welcome Dr. Millar to the Sasin team," said Sasin's Director, Professor Ian Fenwick. "He brings a wealth of experience in strategic development and innovation to help Sasin create new opportunities for growth, especially in the online education space."
Dr. Millar is set to support and expand existing and new revenue streams beyond the school's core degree programs, especially in online education. He will support Sasin's ongoing strategy to strengthen connections with experienced business professionals and develop new, innovative programs, and platforms.
Before joining Sasin, Dr. Millar was the Chief Strategic Development Officer for Ananda Development, one of the leading property firms in Thailand. There, he was responsible for creating new lines of business outside the residential real estate development and strategic level changes to optimize the core business of residential development. His work resulted in the company's innovation strategy and the implementation of the UrbanTech strategy of promoting links between Thailand and the world. He led the hosting of over 70 events a year that included the first-ever Singularity University Summit in SE Asia, and brought in Cambridge University, Stanford University, and University of Berkeley technology transfer offices to share best practices with Thai universities.
Pleased to take on his new role, Dr. Millar noted:
"It's a huge challenge, but also an enormous opportunity because of the many changes happening within the education sector - in particular, that the education sector is going from an analog business to a digital business, so what we do here at Sasin will have a tremendous impact on Thailand and the region."
Dr. Millar is indeed no stranger to innovation as prior to joining Ananda, he co-founded the Enterprise Accelerator in Cambridge UK, an early 'virtual accelerator', which the UK government funded to deploy across the UK via the Department of Trade and Industry. A quarter of the company was then bought by the National Endowment for Science, Technology and the Arts. Dr. Millar advised the UK government on innovation policy and entrepreneurship through various bodies, was a speaker on entrepreneurship at several universities including Cambridge University and at organizations such as the National Physical Laboratory. His work in providing consultation and mentoring during this period of time was also a part of a prize in Running The Gauntlet, Britain's biggest business plan competition.
There is a brighter side to the COVID-19 crisis. It is driving universities to take the opportunity to transition for a better, universal higher education. Sasin has shown its ability to make an impact on Thailand and the Southeast Asian region with its various past achievements. One recent achievement was being awarded the Business School Impact System (BSIS) label from the EFMD Global Network – the first comprehensive impact assessment tool for business schools, which assesses a school's impact on the financial, economic, societal, and image aspects of the local environment. Earning the label in December 2019, the business school is the third in Asia to earn such recognition.
Therefore the addition of Dr. Millar onto the team, promises more innovative solutions that will not only strengthen Sasin, but the Southeast Asian region as a whole.
Sasin School of Management offers a diverse range of degree and non-degree programs that provide a transformative, action learning management education that strengthens people, organizations, and communities. For more information about Sasin's programs, visit www.sasin.edu .