SCB 10X and Digital Health Venture, an innovation and venture arm of Samitivej Hospital, have collaborated on tapping the health-tech market by providing a new dimension in access to healthcare services. SCB 10X and Digital Health Venture introduce "SkinX," an app offering Thailand's first comprehensive online skincare consultations with over 50 dermatologists from 17 leading skincare hospitals and clinics nationwide. For skin concerns, users can consult a dermatologist from anywhere via VDO calls on Skin X, which can be followed by prescriptions and follow-ups. It is quick, convenient, and secure without queuing. Now available for downloading, SkinX offers prescription medicine supplied by pharmacists and free delivery to your door until March 31, 2021*. #Xpressgreatskin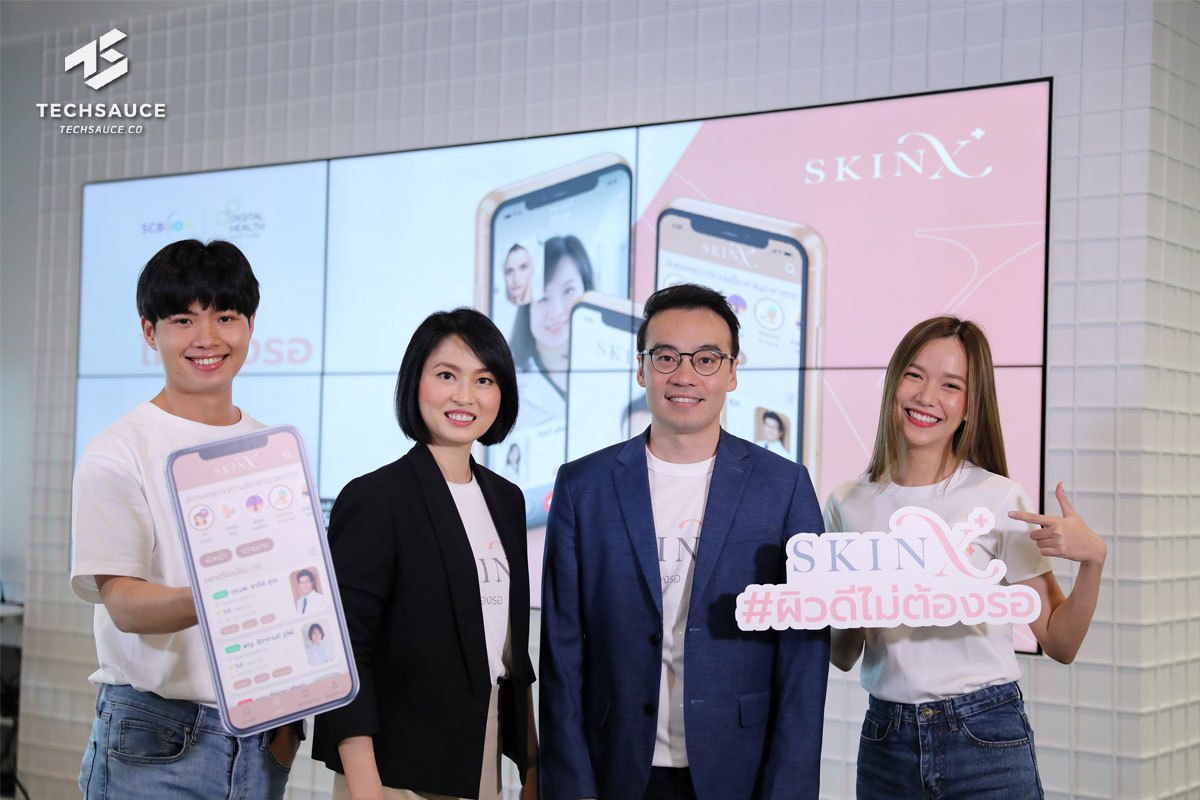 SkinX CEO and Co-founder Dr.Thidakan Rujipattanakul recently said "Among COVID-19 trends, 35% of Thai people have considered beauty and skin care at home as part of their new lifestyle. This figure is higher than the Asian average**, and over 50% of patients need a digital health tool.*** So, we undertook an in-depth analysis of skincare consumers' pain points and their behaviors regarding consultations with dermatologists. Common pain points discovered include the limited number of available dermatologists, the inability to plan appointments or estimate how long a session would take, no information about exact treatment and medicine costs, time-consuming queues for follow-up sessions, inconvenient business hours/days of skincare clinics or hospitals, the need to fill out medical records, advance appointments being required before seeing a dermatologist, and importantly, the inability to choose a preferred dermatologist. And now with the COVID-19 pandemic, patients are worried about visiting clinics or hospitals for treatment."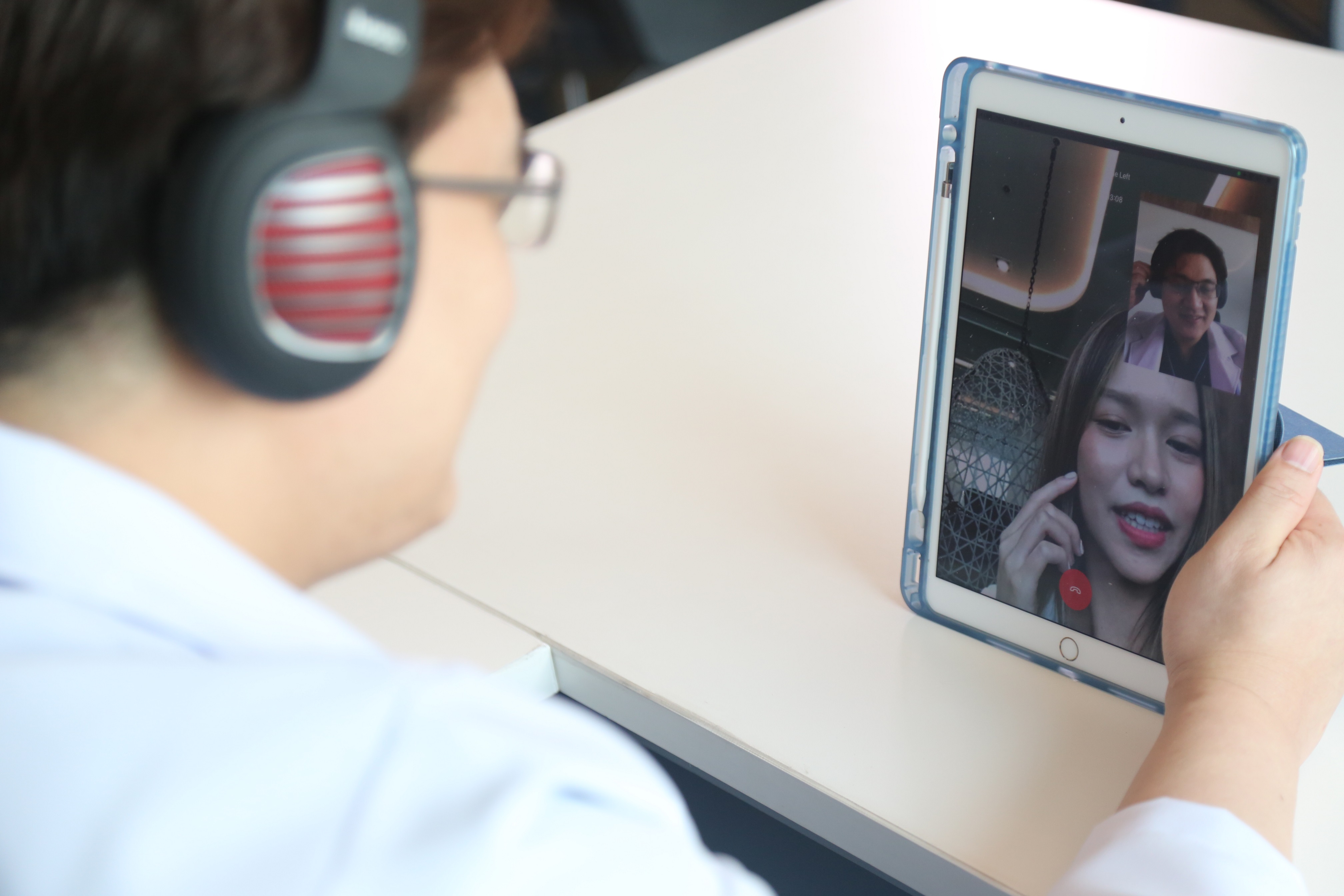 "The SkinX app has been developed through collaboration between Digital Health Venture and SCB 10X with the aim of providing users with comprehensive access to quality medical services. Over 50 dermatologists certified by the Thai Board of Dermatology from 17 leading skincare hospitals and clinics nationwide are available on SkinX, including Samitivej Hospital, Meko Clinic, Pewdee Clinic, Isky Clinic, Smith Prive' Aesthetique, and Thera Clinic. This is an end-to-end dermatology platform – from consultation with a dermatologist, prescription, to follow-ups. It offers consultations with dermatologists for concerns related to the health and beauty of your skin, hair, and scalp. It is quick, convenient, and secure, without time-consuming queues or need to fill out medical records. With the SkinX app, you can consult a dermatologist any day from anywhere via VDO calls. SkinX offers user reviews for each dermatologist so users can be fully informed before receiving treatment. It also offers exact treatment costs and a fair medicine price list. All this before making a payment and with prescription delivery to your door." Dr. Thidakan added.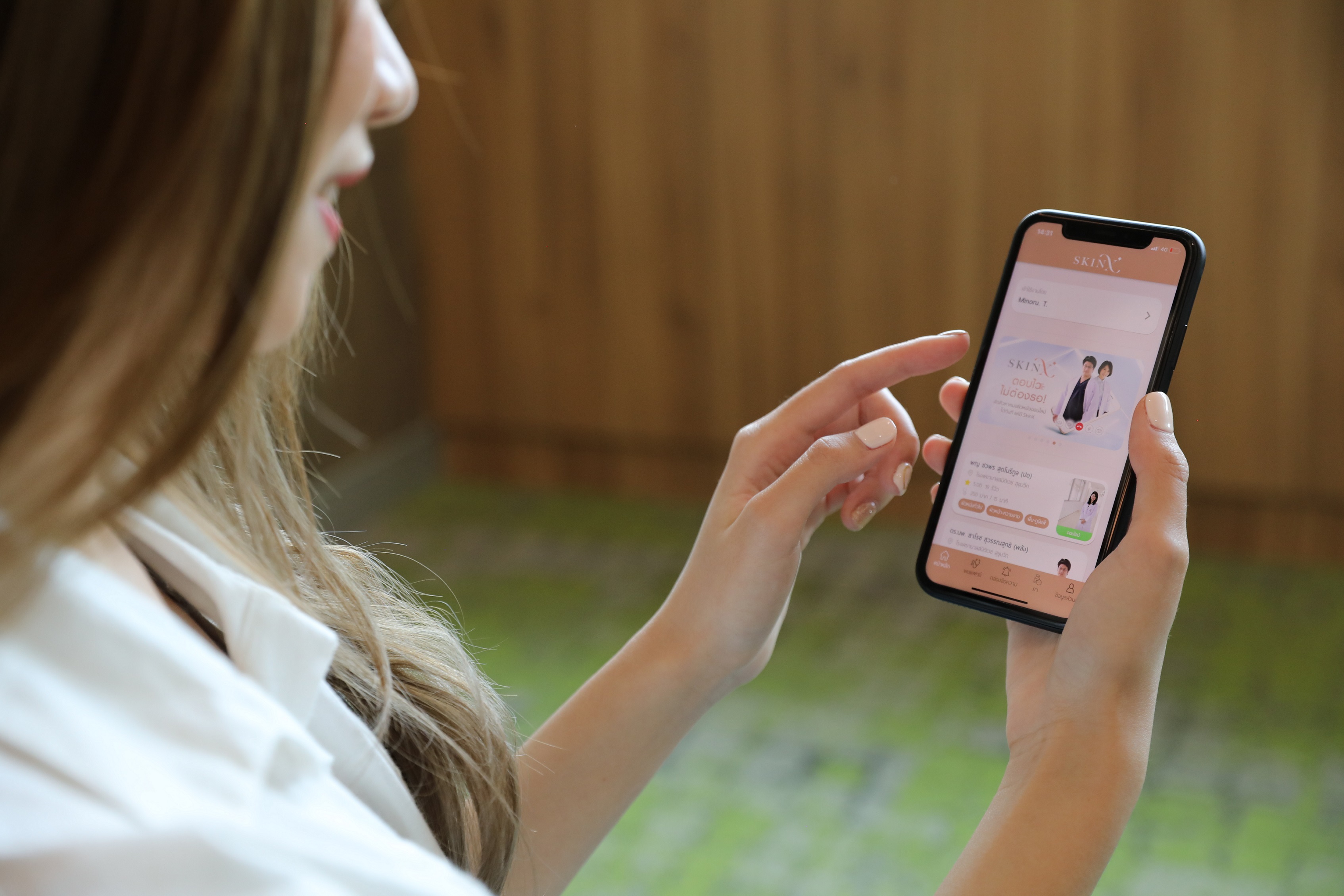 SCB 10X Head Venture Builder Kaweewut Temphuwapat recently said, "SCB 10X focuses on constantly creating new tech capabilities through business development with partners and investment in potential tech companies and startups worldwide. Digital health and wellness are among our focus and interest in business development. This partnership with Digital Health Venture, an innovation and venture arm of Samitivej Hospital, leverages the strength of both partners, that is, SCB 10X's innovation and technology capability and Samitivej Hospital's expertise in healthcare services. The SkinX app is a useful health tool driven by digital technology for users in Thailand."
"Some 19,400 users have downloaded the SkinX app since its soft launch in early December 2020. Over 90% of those using the app were happy with the services, proof of our strong determination to develop products and services with innovative advanced technology to improve and increase access to medical and healthcare services for everyone in Thailand. For the first quarter of 2021, we have set a goal of 40,000 user app downloads, 3,000 online consultation sessions, and 150 dermatologists available on the app." Kaweewut added.