In a bid to transform the company and fulfill finance functions of the future while strengthening its blockchain capability, SCB Group tech holding company SCB 10X recently announced another milestone by becoming one of the node validators on a blockchain network operated by Band Protocol, Thailand's number one data oracle blockchain developer and a global DeFi developer. The collaboration will see SCB 10X taking part in validating and confirming blockchain-based financial transactions with other network nodes to increase security and transparency, ensuring the integrity of every financial transaction entered into the blockchain. This deal marks the first time in Asia that a financial group company has engaged in real involvement in providing decentralized financial services (DeFi), reaffirming the company's readiness for the finance of the future.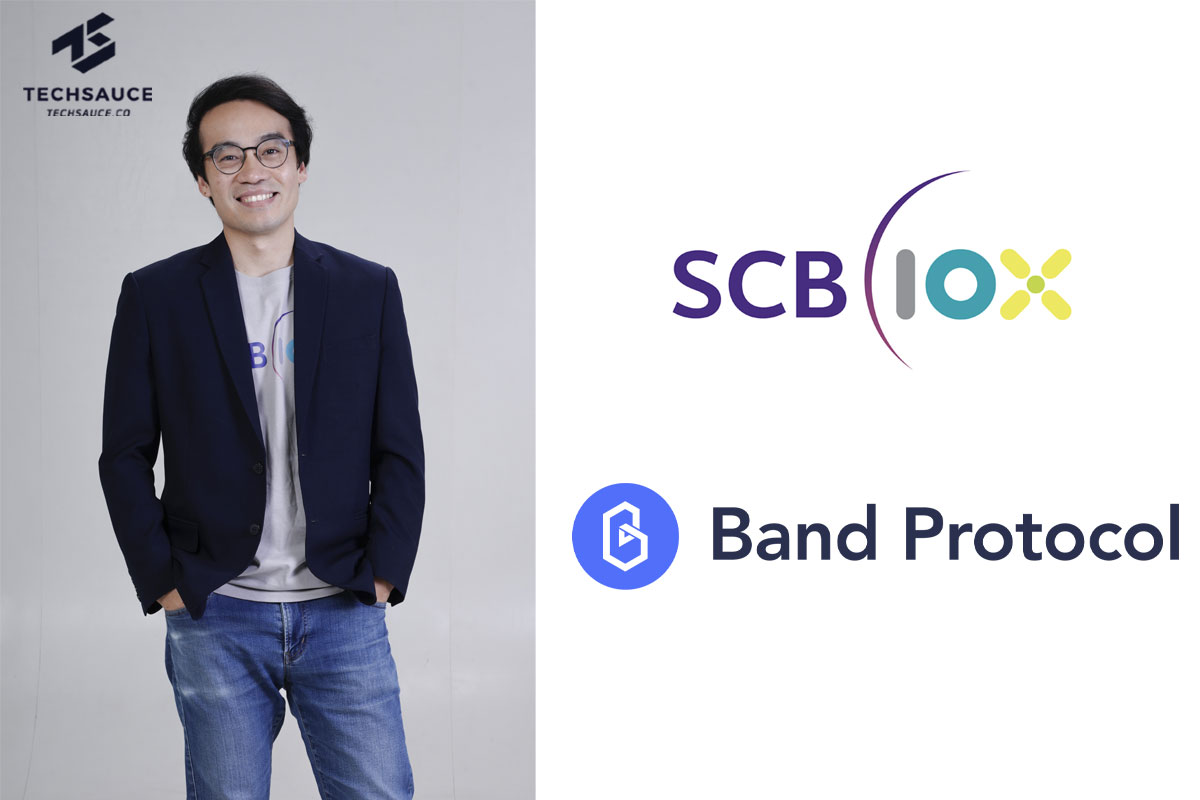 SCB 10X Head of Venture Builder Mr. Kaweewut Temphuwapat revealed that, "One of the ecosystems SCB 10X is keen on exploring and developing is Decentralized Finance (DeFi), a blockchain-based decentralized financial service. We recognize that blockchain technology will become a new infrastructure for business operations in the future, especially when it comes to DeFi, playing an important role in helping improve financial services around the world and allowing seamless connectivity. We have therefore strived to take advantage of our blockchain technology capabilities to the fullest extent and apply them to every industry. We have partnered with Band Protocol, Thailand's number one data oracle blockchain developer, and Alpha Finance Lab by sending SCB 10X developers to develop DeFi innovations for the global market. In addition, SCB 10X has established a blockchain lab bringing together a team of blockchain experts within the organization to develop blockchain innovations. As seen in this collaboration, we are participating as one of Band Protocol's node validators, allowing us to better understand and bring the potential of a decentralized financial system (DeFi) into reality, paving the way for other financial services in the future."
"This collaboration extends our role in taking real action by joining as one of the node validators on Band Protocol's DeFi blockchain network. The system will decentralize voting power to members of the peer-to-peer network to monitor transactions, and SCB 10X will play a part in validating and keeping the same financial transaction records as other peers in the distributed ledger network since a transaction must be approved by every node validator in the system for it to be successful. This feature allows every financial transaction on a decentralized financial platform to be transparent, reliable, and verifiable. This partnership is the first of its kind in Asia highlighting a financial services company from Thailand truly involved in DeFi workflow. We will have voting power to validate transactions taking place in the system, and this will be the first step in transitioning and learning to deal with future digital disruption in Thailand's financial and banking industry," added Mr. Kaweewut.