SCB 1OX Company Limited, a subsidiary under Siam Commercial Bank PCL (SCB), announced its readiness to push forward a new growth engine for the development of digital technology capabilities through the "Moonshot Mission", set to underline the investments that can create unprecedented exponential growth. The Company highlights differentiation in the banking industry with the "Venture Builder" team for the first time in Thailand while aiming to become an ASEAN leader in digital technology investment within 5 years.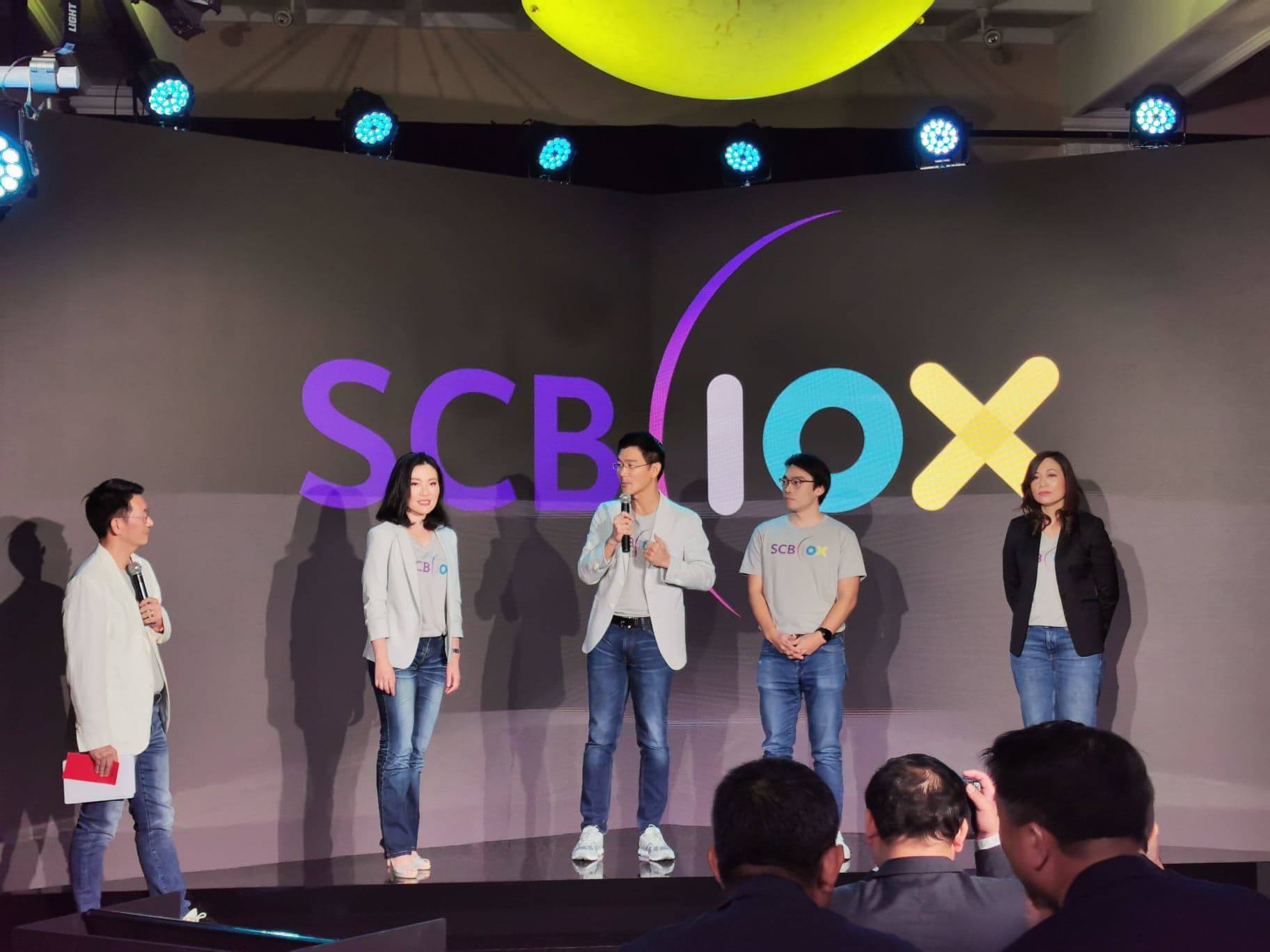 Mr. Arthid Nantawittaya, Chairman of the Board, SCB 1OX Company Limited, and Chairman of the Executive Committee and Chief Executive Officer, Siam Commercial Bank PCL, revealed: "In the midst of technological developments and rapid changes in consumer behavior that have a profound impact on the banking industry's future, SCB has embarked on the fast-track to create new business opportunities in order to keep up with the digital banking disruption. Over the past years, we have accumulated experience, experimented in investments, and pushed the boundaries of new creation. Today, we can proudly say that we are fully ready to take our 'Experimentation' to the next level to achieve 'Exponential Growth'. One of good illustration of these developments is to launch the SCB 1OX which was stemmed from just a team in SCB into a full-service banking institution. In order to create this level of growth in a short period of time, we had built on our existing potential strengths; including a customer base of over 16 million people with 10 million of which are digital banking customers, as well as a strong network of business entrepreneurs who are industry think-tanks to share new ideas and readiness in areas that fulfilled our banking capabilities. To create agility and to drive this mission swiftly, we decided to set up a new company, "SCB 1OX", a holding company under the Siam Commercial Bank Group, with a mission to oversee all the technology companies in the SCB Group, such as Digital Ventures, SCB Abacus, MONIX, as well as those technology companies or investments in SCB's future business pipeline. The new company has an allocated budget of 20 billion baht for its three-year investment plan. The main objectives of SCB 1OX are to focus on investing in new businesses powered by digital technology, including self-investment, venture builder and business partnership. This business movement will help create new banking innovations by allowing SCB to have more technological capabilities in the future, as well as creating more value from new businesses to replace and increase the Bank's existing growth."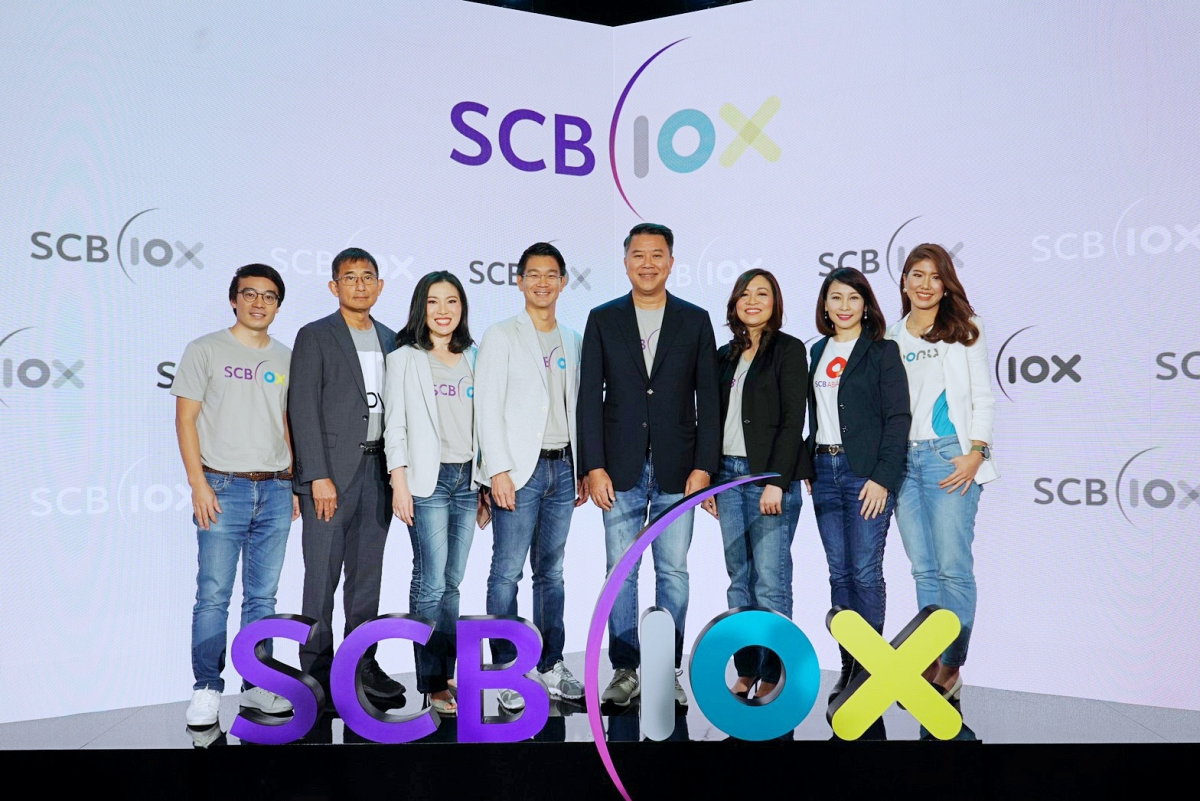 Dr. Arak Sutivong, Chief Executive Officer, SCB 1OX Company Limited, and President, Siam Commercial Bank PCL, elaborated: "SCB 1OX is an extension of our new business development. Driven by today's digital advancement, SCB 1OX focuses on creating new technological capabilities through investments that can generate 'investment in Exponential Opportunities' under a mission called: the 'Moonshot Mission'. It represents ideas and creations that have never been done before and the recognition of market needs in the future which can take the organization to reach the goals before other counterparts. The mission consists of three main business pillars:
1.) Venture Builder (VB) – This includes investments in creating new tech startups, which is still in its fresh phase in the banking industry. The VB business will serve as the main driver of the company to create exponential growth, in which SCB 1OX will support those with ideas or a group of business entrepreneurs who see the future potentials, both financially for the business experiments up to the point where the company can scale up and raise funds externally. Apart from this, SCB 1OX will join to build businesses with talented individuals by supporting the tech access, facilitation of the go-to market process, as well as other shared services, in order for the idea owners to fully focus on shaping their creativity into successful businesses and become a company owner (Shared ownership).
2.) Strategic Investment and Partnership - SCB 1OX will partner up with various technology companies, as well as looking for opportunities to create technology businesses to develop capabilities and create further value for the business.
3.) Venture Capital (VC) - Investment in tech companies and startups around the world, with focus on investments that can help the company or those startups grow even more.
"Although we emphasize our focus on the Venture Builder (VB) as the pioneer in driving the SCB 1OX's businesses, it may take time to see the progress. However, we believe that this strategy will create a substantial impact in the business. We are not looking to set up SCB 1OX just to compete within Thailand, but to also become a leader in ASEAN in venture builder and digital technology investments within 5 years through our large-scale investment budgets. We also differentiated this business for the first time in Thailand by utilizing the integration of technology from all over the world to create opportunities for participating talents in developing and creating new phenomena of growth in the ASEAN region. SCB 1OX is ready to receive ideas and working teams from around the world to jointly push forward the 'Moonshot Mission' to achieve aspiring business goals," Dr. Arak concluded.