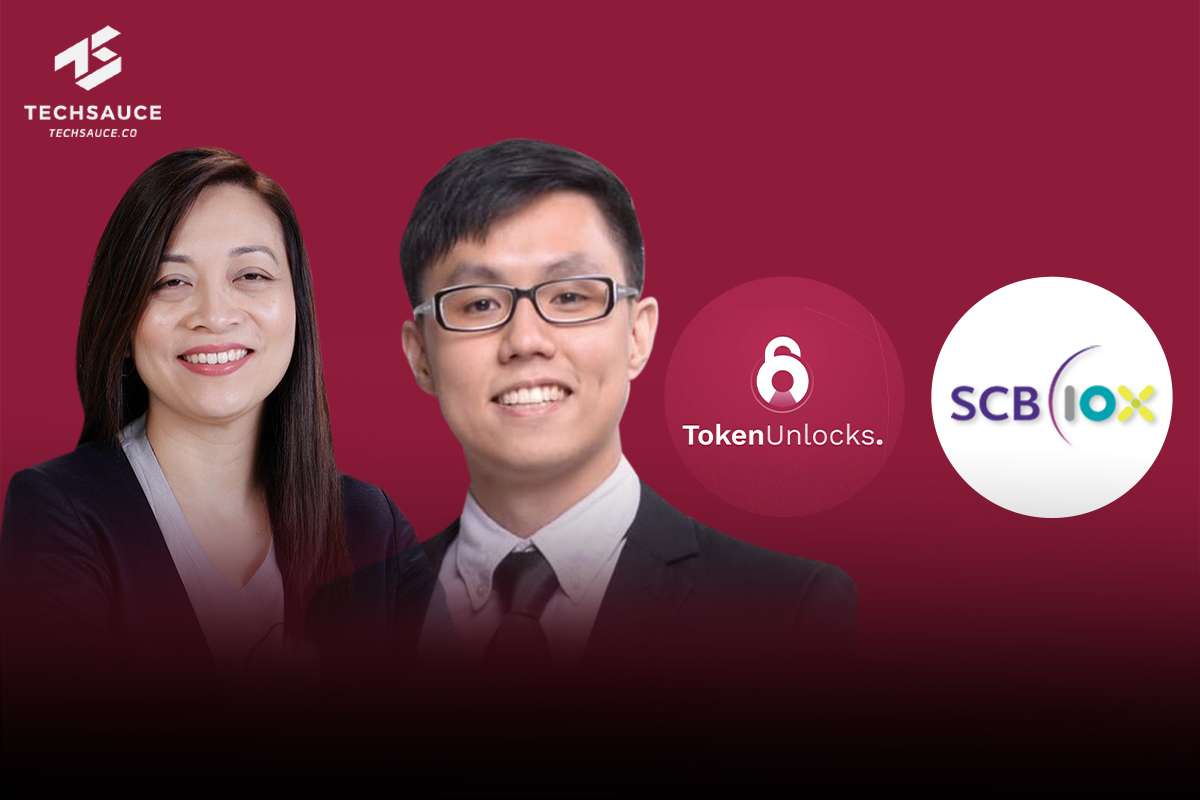 SCB 10X (https://scb10x.com/), the venture investment arm of SCBX group, announced today in the seed round of Token Unlocks, a comprehensive token vesting dashboard and tokenomics insights platform. The platform provides structured and labeled on-chain and off-chain tokenomics data, as well as tailored on-chain monitoring to track token projects. Token Unlocks enables intuitive and actionable data visualization to connect and align various stakeholders. SCB 10X's investment will amplify Token Unlocks' ability to provide transparency and education on tokenomics data, as well as highlight potential market price impacts from token lockup expirations of the top DeFi and Web3.0 projects.
Token Unlocks' on-chain data analytics dashboard helps mitigate the need for trust on the protocol level. It offers tools that track vested tokens, as well as alerts users on upcoming token unlock periods and token information from multiple DAOs. Utilizing Token Unlocks' dashboard, traders are able to make educated investment decisions based on the most accurate token information and track the dynamic changes of a project.
"Token Unlocks provides the most transparent, accurate tokenomics data that is critical for analysis," said Mukaya (Tai) Panich, CEO & CIO of SCB 10X. "Evaluating a project's tokenomics prior to investment is crucial for investors and stakeholders, as whitepaper tokenomics and actual on-chain implementation can vastly differ. Investing in a tokenomics insights platform that offers unparalleled access to on-chain metrics and information reflects SCB 10X's mission of expanding the disruptive potentials of blockchain technology."
Global spending on financial market data and cloud-based software continued its decade-long growth streak with revenues jumping 7.4% to a record $35.6 billion in 2021 and forecasted to grow 4% y/y to $37 billion in 2022, demonstrating the growing need for transparent market data providers, such as Token Unlocks. As part of the "Moonshot Mission", which aims to create long-term value through investing in high potential tech startups globally, SCB 10X focuses on digital assets, blockchain, the Metaverse, and Web3.0. Data and data analytics of Web 3.0, in which Token Unlocks is playing a significant role, are the key investment areas of SCB 10X.
"Trust and transparency are the key to sustaining the long-term growth for Web3.0, DAOs and all crypto projects. Our platform provides a tool to service the data that is much needed within the industry," said Tanawat (Poom) Chiewhawan, CEO and Founder of Token Unlocks. "SCB 10X's values in achieving exponential growth through technology innovation align with those of Token Unlocks. SCB 10X supports our platform with growth, partnership introductions and incubation assistance in addition to their investment and for that, we are really grateful."
Chiewhawan graduated with Bachelor's and Master's degrees in Engineering & Computer Science from Chulalongkorn University, the best university in Thailand. He comes from an AI and data science background with half a decade of experience in this area, as well as won 2 awards in Deep Learning research for Thai Capital Market from Stock Exchange of Thailand (SET). Chiewhawan and the team behind Token Unlocks were the finalists at ETHGlobal DAOHacks in 2021 with DAOSURV, a DAO tooling for data driven success, as the winning project. Token Unlocks will use proceeds from this seed funding round to expand its world-class team across the globe to drive further growth to the platform. For more information about joining the Token Unlocks team: https://bit.ly/3TgIvem or https://www.daosurv.com/
To learn more, please visit:Token Unlocks: token.unlocks.app.
Follow us on Twitter: https://twitter.com/Token_Unlocks