SCB Life Assurance Public Company Limited has
appointed  Mr.
Sean Chua as Chief Transformation Officer and Acting Chief Strategy Officer
.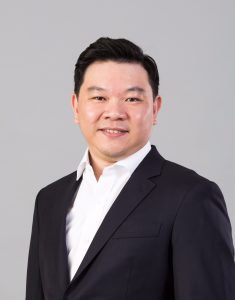 Mr. Chua has been in the insurance industry for over 18 years working across a number of geographies and functions. He started his career at PriceWaterhouseCoopers in London as an actuarial consultant. He joined HSBC Insurance in Hong Kong as a Strategy and Regional Development Manager where he helped expand their footprint across Asia and was later was moved to HSBC UK where he also took a Regional Sales and Strategy Senior Manager's role, looking after European operations. He later joined AXA in their Asian operations as Regional Manager Corporate Development and Partnerships and subsequently as Acting Head, Strategic Programs. Most recently he moved to Thailand as Chief Transformation and Strategy Officer for AXA Insurance Plc.  
At SCBLIFE, Mr. Chua is responsible for the company's transformation strategy emphasizing on four core aspects including Technology/New Innovation, Project portfolio Management and delivery, Digital Channels and Business Process Management;  focusing on strengthening stability and growth, as the company's vision is to be "Your Trusted Life Insurer". His proven track record of driving innovation and facilitating organizational changes will help to realized SCBLIFE's vision.
Mr.  Chua received his MBA from INSEAD, France and a B.Sc, Actuarial Science from City University London. Prior to that he also studied at Peking and Cambridge University where he was a recipient of the Cambridge Commonwealth Trust Scholarship.