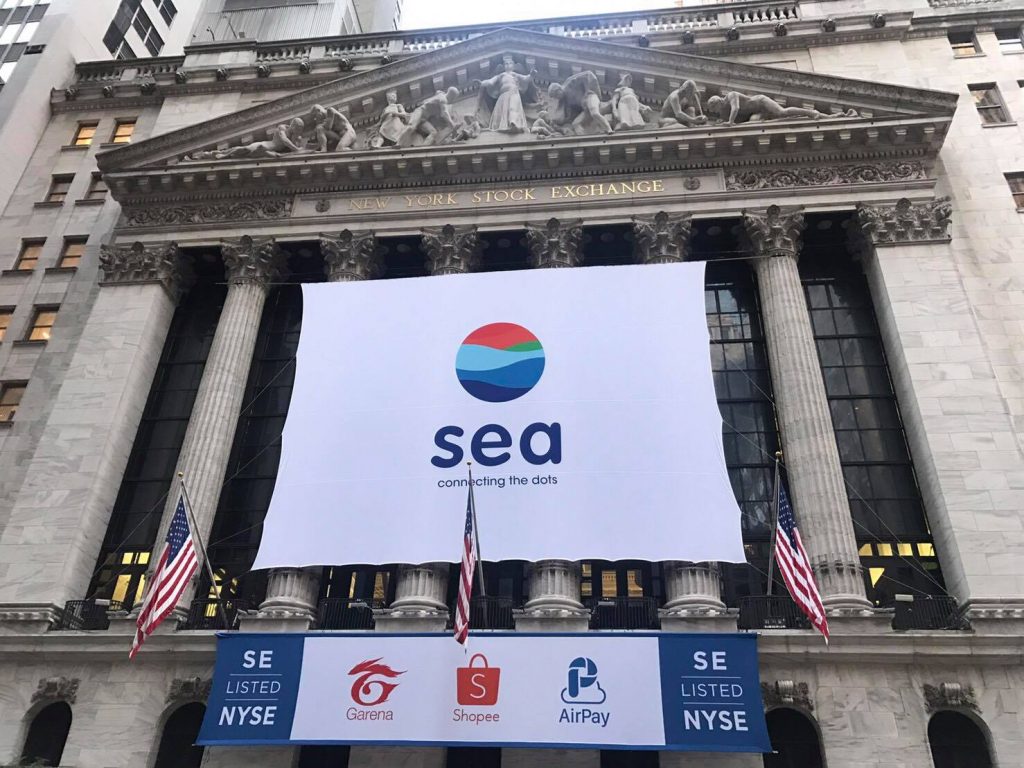 Singaporean internet company Sea Group has reportedly raised 894 million US dollars after pricing the shares above expectations at $15 a pop — $1 above the previous target of $14. Reporting to be the most important IPO for the SEA startup scene ever.
The company will publicly list its stock on the New York Stock Exchange. While the US$890 million is the number from the public sale of its 49,690,000 shares, Sea is planning to exercise a greenshoe option which could take the total number above US$1 billion.This typically occurs when demand for the stock is higher than expected.
Furthermore, Chinese tech giant Tencent, which currently owns a 39.8 percent equity interest in Sea, may also participate in the IPO by subscribing up to US$100 million of shares.
Sea Group was formerly known as Garena before a massive re-branding scheme last spring.
Source: E27  Photo: K'Nok Anulomsombut