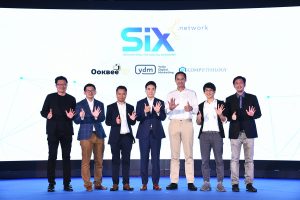 SIX.network announces the ICO fund mobilization under "SIX" with pre-sale on April 3 and launches "SIX.network", the global Blockchain that will bring the revolution to the digital and creative industries in Thailand and develops the Decentralized Services Platform to generate the liquidity and the best benefit allocation system for content creators and end-uses.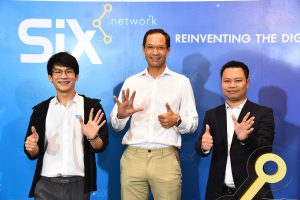 Natavudh Pungcharoenpong, Co-Founder and Co-CEO of SIX.network revealed that OOKBEE U has cooperated with YDM (Yello Digital Marketing), the giant startup from Korea, and COMPUTERLOGY to unveil "SIX.network" on the global Blockchain with a goal to bring the revolution to digital and creative industries in Thailand while establishing the Decentralized Services Platform to generate the liquidity and maximizing the benefit allocation to content creators and end-uses.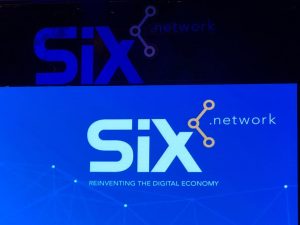 "Nowadays, the largest problem of digital and creative industries in Thailand and globally is the centralization of financial services management that caused the delay in money disbursement, the payment of transaction fees and the lack of financial liquidity. Content creators cannot use their works as assets or collateral for financial transactions regardless of their values."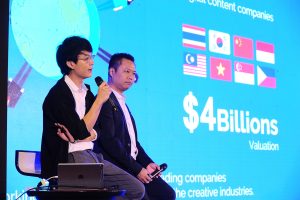 "Platform providers have tried to solve problem through the issuing of own Token but they were unsuccessful because the tokens could not be used across the platforms. SIX.network has been designed to solve the financial liquidity problem as users can get the returns at lower cost while creating the flexibility in Digital Assets management of each platforms by using Business Tokens that called "SIX", which can directly be exchanged while the cross-platform transactions can be done without the middleman. Therefore, all users in the system will benefit from lower cost," Mr. Natavudh said.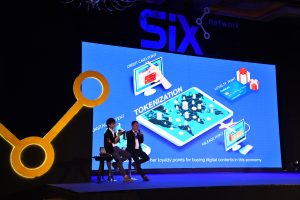 Mr. Natavudh Pungcharoenpong continues that SIX.network has 3 main structures which include the creation of SIX Digital Asset Wallet, which is more than a wallet for Cryptocurrency but a place to store creative works, digital contents and intellectual properties that will help creators to safely protect their rights in all aspects. The Decentralized Financial Services is the future of digital and creative industries that offers systems such as Smart Payrolls to facilitate creators so they can use their Digital Assets as collateral for all financial transactions. Wallet-to-Wallet Decentralized Commerce is the innovation of no-middleman commerce as the system will directly connect creators to buyers (Wallet-to-Wallet), cutting additional financial costs.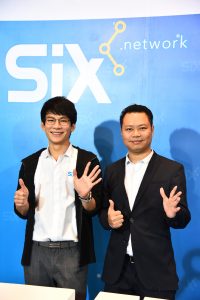 "SIX.network is willing to work with the Office of the Securities and Exchange Commission (SEC) and other related government agencies to fully examine our operation. The company has already approached the office to constantly clarify the operation to ensure the transparency. We have opened the company specifically for the ICO (Initial Coin Offering), making clear that the capital will be invested only in the SIX project. We have earlier invested about US$2 million by OOKBEE U and YDM. Both companies will get a certain amount of the Token but these tokens are unsellable at any time. The two companies can only spend their tokens via their own platform for payment of creative works, in order to establish the confidence in our created ecosystem," Mr. Natavudh said.
Vachara Aemavat, Co-Founder and Co-CEO of SIX.network, said SIX.network announces the fund mobilization via the ICO (Initial Coin Offering) under the so-called "SIX" which each Token will be sold at US$0.10. The minimum purchase is set at 1,000 SIX Tokens.
SIX.network has a plan to launch the public pre-sale on April 3, 2018 until the allocated amount is finished then it will be immediately follow by the public sale until May 31, 2018 or until the tokens last. The money will be spent for the development of a central system, research and development of the network and also invested in other Creators Platforms initiated by partners or new startups in Thailand and overseas. The capital will help to create the system for SIX.network and be spent for establishing the public awareness among people across the globe so they can access to the SIX.network.
The project's advisory team comprises renowned executives in different fields. They are Akira Morikawa, President and CEO of C Channel Japan; Bhurit Bhirombhakdi, CEO of Boon Rawd Trading and director of Singha Corporation; Boyd Kosiyabong, CEO of Loveis music; Choi Siwon, Super Junior singer; David Lee, CEO of Yello Digital Marketing Group; Jonathan Lee CCO of Yello Digital Marketing Group; Khailee Ng Managing Partner of 500 Startups / Founder of SAYS.com and Groupsmore; Korn Chatikavanij, President of Thai Fintech Association and former Finance Minister; Phawit Chitrakorn, CEO of GMM Grammy Music and former Managing Director of Ogilvy&Mather Thailand; Min Kim, Foundation Council of ICON and owner of the issuer of the world's popular ICON; Rungroj Poonpol, Managing Partner at 500 Tuk Tuks; Siriwat Vongjarukorn, CEO of MFEC Public Company; Suphajee Suthumpun, CEO of Dusit Thani Group Public Company Limited; Thakorn Piyapan, Head of Krungsri Consumer Group and Head of Digital Bangking and Innvovation Division of Bank of Ayudhya Plc; Thana Thienachariya, Founder and Director ABC Academy, Senior Executive Vice President & Chief Marketing Officer at Siam Commercial Bank; Jirat Bawornwatana, CEO of Rose Artist Management Co, Ltd which manages the girl group BNK48 in Thailand and Vincent Ha, CSO of YDM Global and CO-CEO of Gushcloud International.
SIX.network is a leading blockchain solution for the digital and creative industry and developed by corporation between giant startups from Thailand and Korea. There are experienced blockchain and system developers and industry experts from Yello Digital Marketing Global, OOKBEE U, Computerlogy and SIX.network's advisors. SIX.network also engages IP specialist as well as Silk Legal for law and regulatory matters.
People interested to invest in SIX can find more information and download the White Paper to study the details of this project for investment consideration at http://six.network.
-------------------------------------------------------------------------------------------------
Information about Yello Digital Marketing  (YDM)
Yello Digital Marketing (YDM) is a subsidiary of Yello Mobile (YM). YM is the largest mobile app developer in South Korea, and YDMG owns the top 10 digital media companies in South Korea. There are more than 90 companies under the Yello umbrella, and that number is increasing. The Group specializes in shopping, media and content, advertising and digital marketing, travel, and online-to-offline services. YDM currently holds strong alliances with 22 entrepreneur-driven companies throughout Southeast Asia including Singapore, Indonesia, Thailand, Vietnam, and more to come. The company has over 1,700 employees providing services to more than 5,000 clients.
Information about Ookbee U
Ookbee U was established as a joint venture between Ookbee and Tencent with a mission to turn 8 9 the venture into a content ecosystem for digital media. It is designed to identify and promote user-generated content in Thailand and in the wider Southeast Asia region. The joint venture, Ookbee U, was formed to operate the startup's existing user-generated content subsidiaries in four categories: comics (Ookbee Comics), music (Fungjai), ideas and experiences (Storylog), and literature and novels (Tunwalai, Joylada, and Fictionlog). OOKBEE U started experimenting the use of internal tokens since 2016. There are over 10-million users, 60% of which are active, and 330,000 creative workers, including writers, illustrators, musicians, producers, etc, with over 3-million intellectual properties in the platform. In 2017, approximately 550,000 users and creative workers in the platform used OOKBEE tokens for products in the platform.
Information about COMPUTERLOGY
COMPUTERLOGY​, a Sriracha-based social media analytics firm, was founded in 2009 and uses tools such as SocialEnable and TH3RE to help brands target their social media marketing by using Big Data analytics to provide consumer insights. The company is a badged Facebook Marketing Partner, meaning it has been vetted by the social media giant and is provided with technical support and partner-only access to the Facebook marketing team. In 2015, Yello Digital Marketing (YDM) acquired a majority stake in Computerlogy, with the desire to accelerate Computerlogy into becoming Southeast Asia's top social media marketing provider.