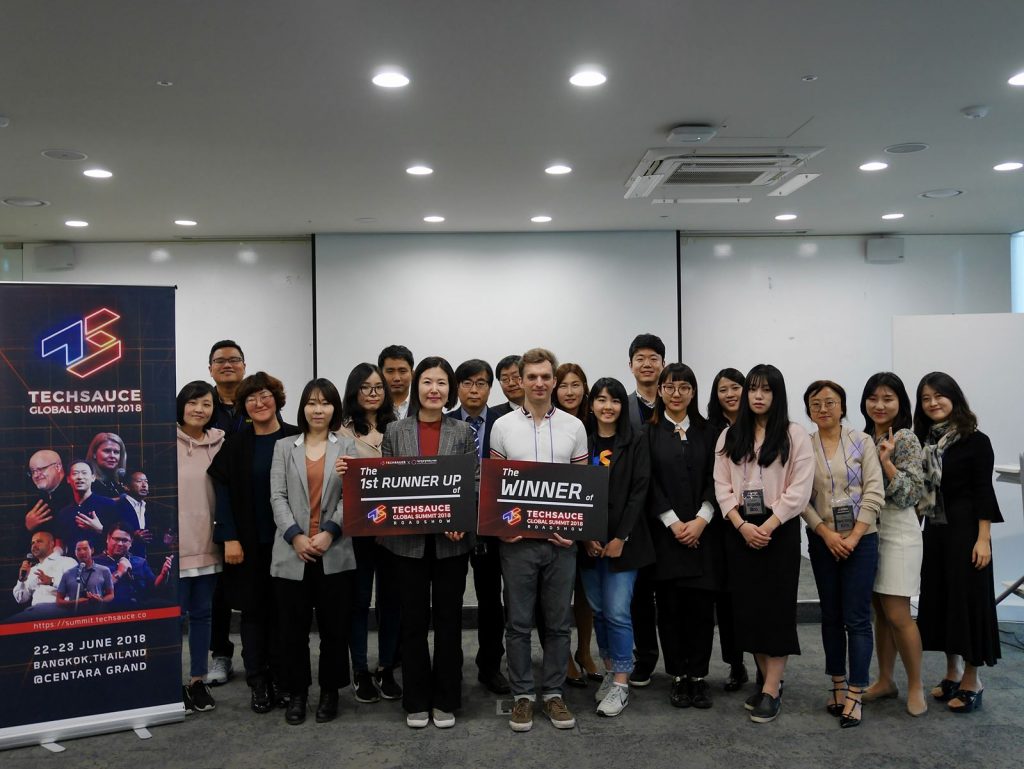 This year's South Korean Techsauce Roadshow winner and 1st runner up create innovative solutions to keep your pets company when you are away and a skincare checkup wherever you are. 
On April 6, 2018 the Techsauce team were delighted with the startup teams joining us at the South Korean Techsauce Roadshow pitching competition at J-Space. Techsauce and our partner J-CCEI, a startup incubator graded startups on the quality of the product, its marketability, and its ability to go global.  At the end the startup which will be representing South Korea at this year's main pitching global stage at Techsauce Global Summit 2018 is GomiLabs, a pet healthcare platform baed on AI that keeps your pets company when you are not home.  With South Korea being such a center for beauty products it is no surprise that the 1st runner up was skincare app LillyCover!
South Korean Roadshow Winner GomiLabs keeps your pets fit!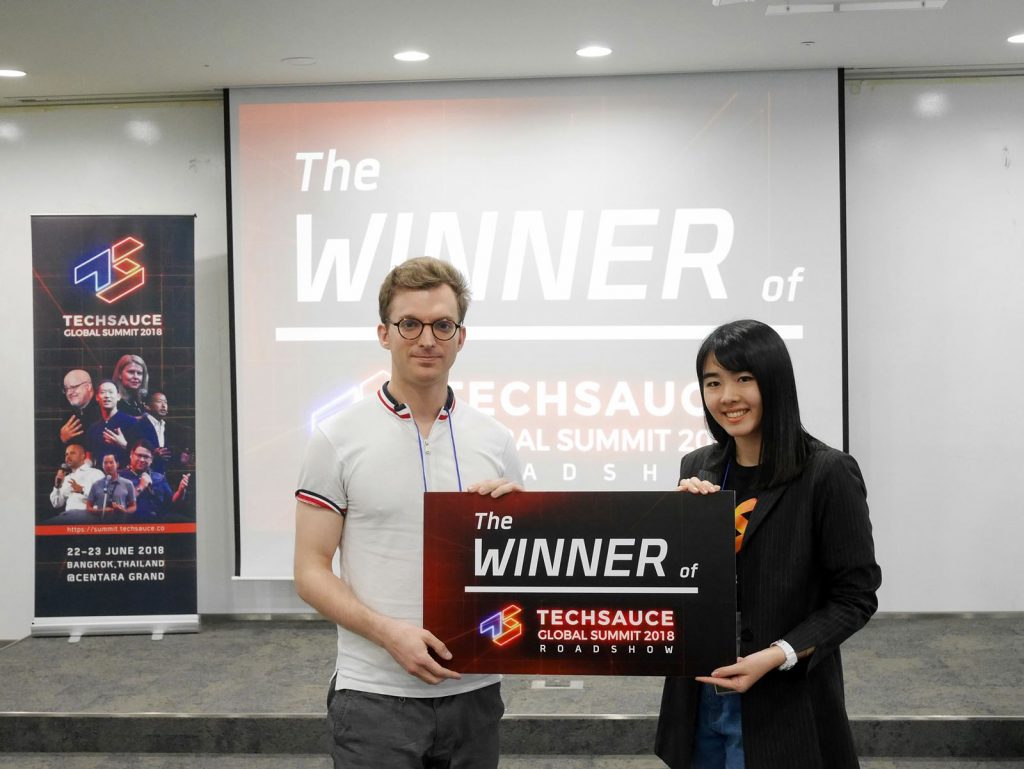 It's a dilemma for all pet owners.  How do you make sure your pet is happy and healthy when you walk out the door everyday for work?  GomiLabs offers more than just a video monitor.  It keeps your pets company and fit! 
GOMI.Ball is a ball‐shaped robot that stimulates pets to exercise by interacting with your pet.  It adapts itself to the style of game and personality of your pet. It can vibrate when your dog bites it, encouraging him to exercise.  Along with the ball is the GOMI.Collar which monitors your pet's location and its fitness data by working with GOMI.Ball.  On top of the collar and the ball, there is the GOMI.Feeder which gives food to your pet at a fixed time to balance out its diet.  All of the three devices are connected to the GOMI.App where you can check the data on your pets 24 hours a day. 
1st Runner Up LillyCover takes skincare to the next level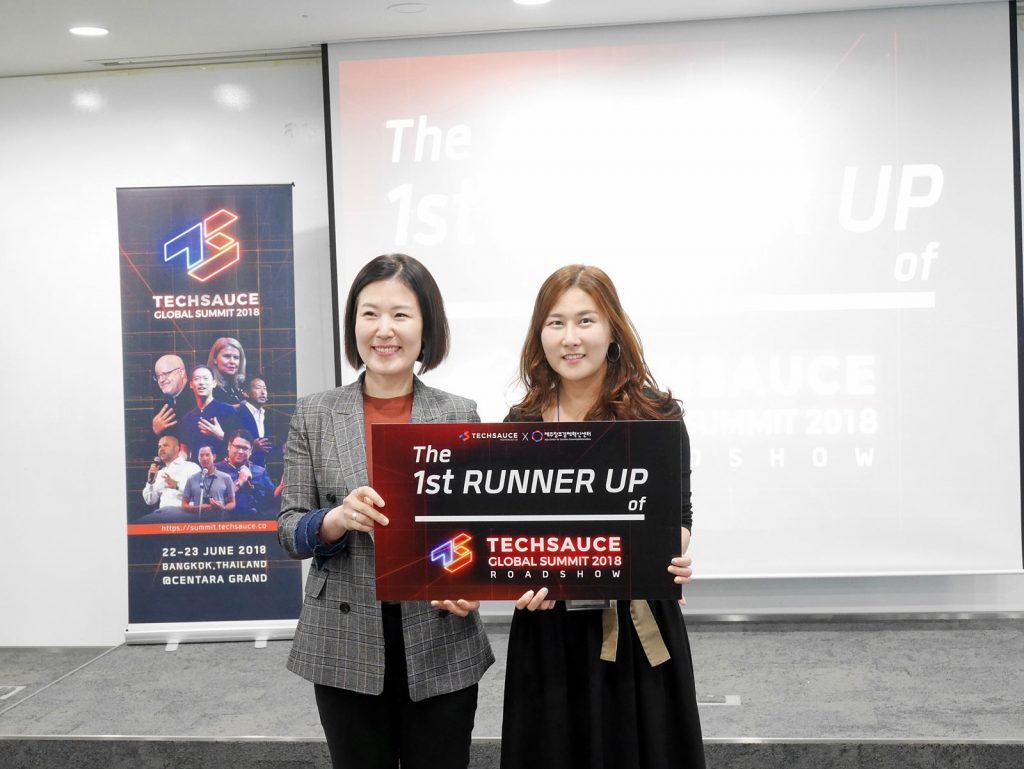 Taking care of your skin can get tricky.  It's always changing.  One day can be a good skin day and then next day you might just want to wear a mask.  Everyone wants to understand their skin more, especially beauty savvy South Koreans.  Our 1st Runner up LillyCover seeks to cater to those who really want to tame their skin.  LillyCover is a skin care product that uses a sensor and a smartphone app to analyze the skin to provide recommendations and track your skin's history with detailed data.
Using a small camera as an optical sensor, it provides a high magnification view of the outer skin layer under consistent lighting. The captured images are clear enough to measure skin-pore size, which is part of the algorithm used to determine the current status of the skin. The redness of the skin can also reveal things about the status of the skin.  With sensors, the device can detect skin affected by UV, temperature, and PH.  If your skin is dry, it will tell you to drink more water or put on sunscreen. 
The startup is expected to enter the US market within 2018. 
Find out where Techsauce Roadshow 2018 is going next!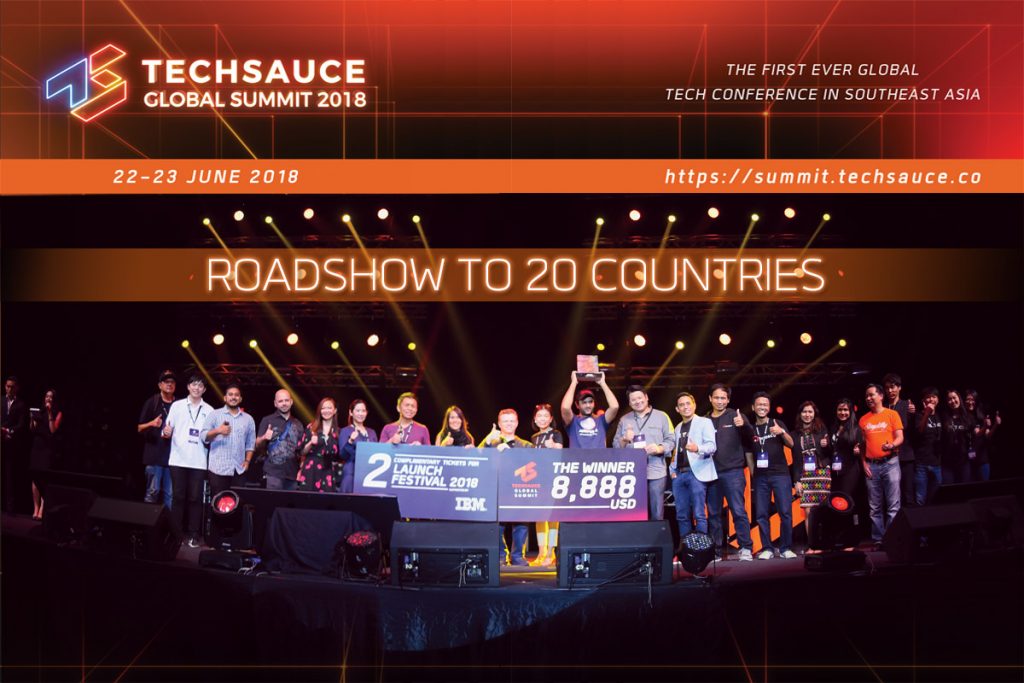 This year's Techsauce Roadshow 2018 is heading to 20 countries where we seek out the best startups to compete in the final stage at Techsauce Global Summit 2018!  Winners of each roadshow will win free roundtrip tickets and a booth featuring their startup at this year's summit!  To find out more about where we are going next check out https://summit.techsauce.co/roadshow/
Meet GomiLabs at Techsauce Global Summit 2018!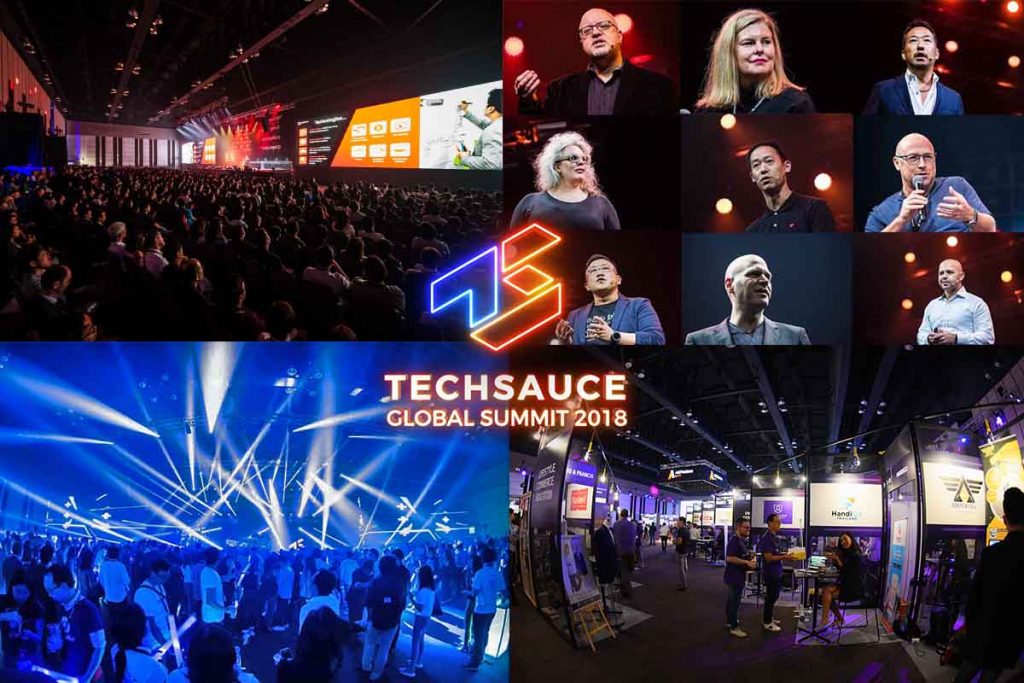 Want to meet up with GomiLabs?  Watch them battle it out with other roadshow winners at Techsauce Global Summit 2018 taking place in Bangkok from June 22-23, 2018.  You can also meet up with other startups, VCs, corporates, and guest speakers!  Join us by going to https://summit.techsauce.co/
See you there!