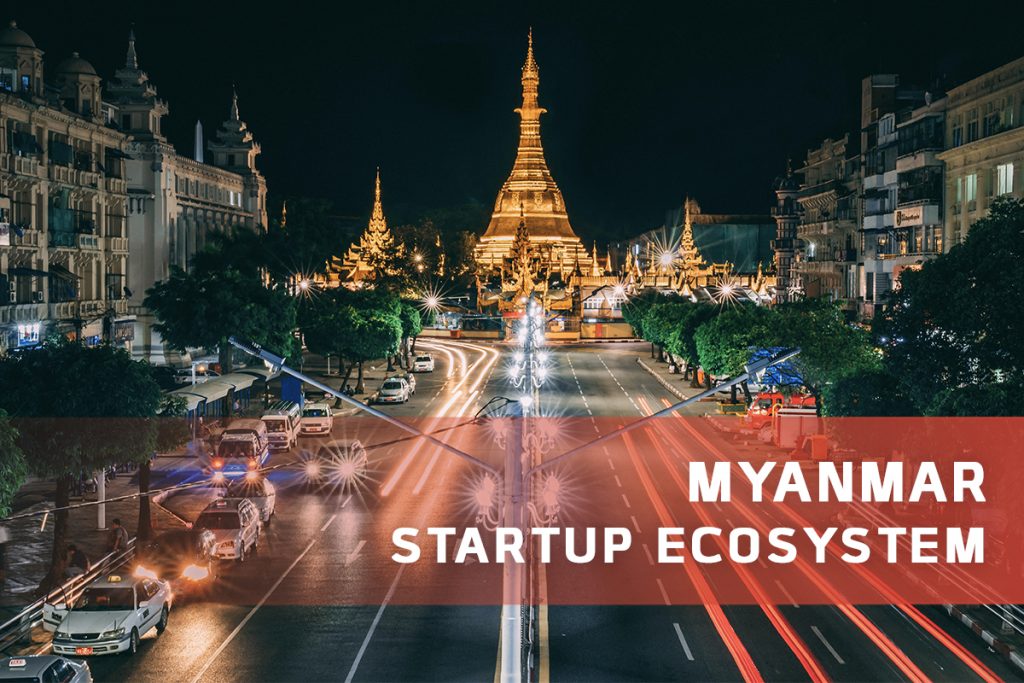 Looking to invest in Myanmar?  Here's what you need to know about the startup ecosystem. 
The overall outlook for startups in Myanmar has become brighter as the market has seen much growth after the country opened up to the world.  However the market is still quite small when compared to neighboring countries.  Techsauce Media got the chance to talk with Rita Nguyen, the founder and CEO of Jzoo, a provider of services for digital consumers in the form of a loyalty program.  It is the medium between sellers and customers.  It opens up the chance for retailers to go through digital transformation without needing to have prior knowledge on technology.  Check out our talk if you are looking to do business in Myanmar in the future.  
Customer insight that you should know
Facebook is a platform that Myanmarese use as a source of content as an Internet browser.

 

The most popular app is Viber, which is used for messaging.

 

Grab is used for ride-sharing.

 

The e-commerce market is quite small because most people use Facebook to consume content.

 

They cannot be bothered to download another application.

 

E-commerce is still at its early stages.

 

Most Myanmarese use Facebook mainly to purchase products.

 

There are still not many e-commerce websites.

 

There only existing ones are Barlolo and Shop.com.mm.

 

VC, CVC, and Angel Investors
Seed Myanmar has invested in various businesses and is the most active.
Phandeeyar has invested in startups also.

 

It uses USD$25,000 in its accelerator.
BOD Tech focuses not only on software development businesses, but also those dealing with people, social, and national development.

 

Delta Capital Myanmar is a VC that invests in various businesses with funding ranging from USD$25,000-250,000.

 

MYEA Angel Network belongs to Myanmar Young Entrepreneur's Association (MYEA).

 

It invests in local startups within its membership network of 1,000.

 

In the future it plans to have an incubation center and a co-working space of its own.

 

Incubators and Accelerators
Impact Hub is an innovation lab, a business incubator and a community for community activities.
Lithan Tech UP is an accelerator to assist new entrepreneurs in starting their own businesses even if they do not know how to initiate a startup.

 

Myanmar ICT Development Corporation is another important player in ICT development in Myanmar.

 

It is a collaboration between the government and the private sector.

 

Phandeeyar Accelerator is an accelerator.

 

Throughout its 6-month program, startups receive training from mentors and practice how to pitch in front of investors.

 

Rockstart Impact is another accelerator program that focuses on developing countries.

 

It aims to cut the gap between entrepreneurs and investors.

 

Spring Accelerator focuses in businesses that is involved in innovation that will develop the lives of women and children in Southeast Asia and East Africa.

 

UMG Idealab Incubator is another startup incubator program that helps build and pushes businesses towards success.

 

Co-working Spaces to watch out for
Impact Hub  is a network that aims to create a community for entrepreneurs.

 

Its headquarters are in Vienna, Austria.

 

It heads the its worldwide network.

 

Phandeeyar is the center of technology in Myanmar.

 

Other than hosting accelerators, it also has training, workshops and competitions for startups to try.

 
Noteworthy Media in the Tech Field
There is not yet media that is dedicated to technology and startups in Myanmar.  Those that want news updates on Myanmar's market go to Dealstreet Asia, Duwun, and Momolay.
Other than this, there are few tech conferences that open up opportunities for startups in Myanmar.  In spite of this, there is a goal for startups to scale up and connect the Myanmar community to the world.  This can be seen in accelerators that were mentioned before.  

The challenge
There has been much development in the infrastructure needed for the growth of startups as the use of the Internet and smartphones has spread.  However the education system remains to be a challenge as there is a lack of institutes or organizations to teach tech.  There is still a demand for talent such as developers and UX and UI designers. 
Funding is not an issue.  The issue is ironically finding startups to invest in.  It is not just about investing, but giving continual support afterwards.  If you look at funding, Myanmar still lacks angel investors to invest in startups at the seed level.  Mentors are important as well in supporting successful startups.  Right now in order for a startup to scale out of the country, many entrepreneurs need to look for funding outside the country.  The future definitely looks bright for startups in Myanmar.  However now we still have to wait for the development and support in education, knowledge and funding from various sectors.  
Special thanks to Startup Business Canvas, YGN Startup Ecosystem for providing information: Building Markets Myanmar and Global Entreprenuership Network, which is sponsored by U.S. Agency for International Developement to Burma (USAID Burma).