Thailand-based fintech company SYNQA, formerly Omise Holdings, announced today it has raised $80 Million in Series C funding led by SCB 10X Co., Ltd. (SCB 10X) and SPARX Group Co., Ltd. (through its Mirai Creation Fund II). The round was joined by Toyota Financial Services Corporation (TFS), Sumitomo Mitsui Banking Corporation (SMBC), SMBC Venture Capital (SMBCVC), Aioi Nissay Dowa Insurance Corporation (ADI) and other investors.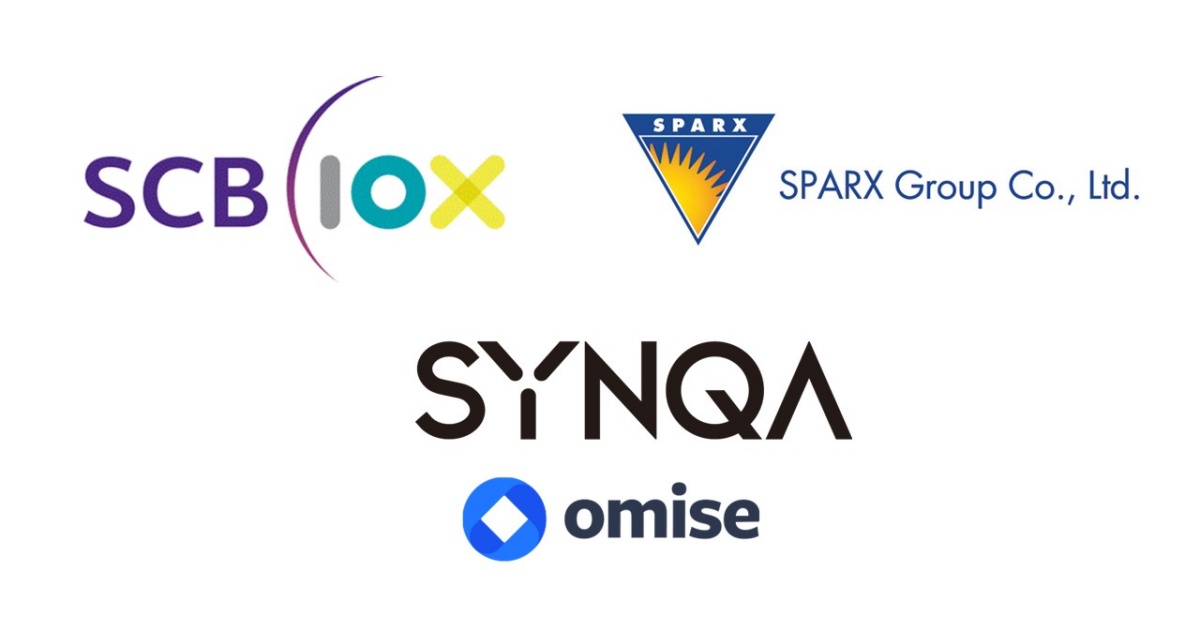 By using this funding to provide enhanced enterprise solutions and products supporting the digital transformation of businesses, SYNQA seeks to deepen its footprint in the cashless societies in Asia. In times of social distancing, fintech infrastructure such as payment gateways are key tools in performing day to day financial transactions in a fast, secure and convenient manner.
"I'm very excited to announce this funding round and new partnerships. Despite these challenging times, I see a lot of opportunities in accelerating digital payments and digital transformation for enterprises. This funding will accelerate the development of quality products and services by our subsidiaries to better connect people, businesses and society. I strongly believe technologies and innovation are crucial to building a more accessible financial infrastructure," said Jun Hasegawa, founder and CEO of SYNQA.
In a world post-COVID-19, SYNQA envisions a shift in preference towards digital payments over cash. According to Nielsen, in Singapore, online sales of fast-moving consumer goods (FMCG) saw a 2% increase compared to 2019 due to COVID-19 measures (2020). SYNQA is in a unique position to lead Asia's transition to a cashless society. Its subsidiary, Omise, has been leading the payment gateway business since 2013, providing thousands of merchants across Asia with the necessary tools to run their online businesses, accept payments and connect them with millions of customers across the globe. This funding will allow Omise to add more capabilities to their services and technology stack to enhance the value proposition to merchants and businesses in Asia.
This new round of funding solidifies SYNQA's partnership with SCB 10X, SPARX, TFS, SMBC, SMBCVC, and ADI and their use of SYNQA subsidiaries' technologies to support their digital transformation and SYNQA's contribution to the growing cashless economies in Asia. The Series C funding will also serve to propel a new subsidiary founded by SYNQA to meet enterprise market demand for fintech transformation.
"We are delighted to participate in this investment round and partner with SYNQA. This strategic partnership further strengthens the relationship between our two organizations. We believe that together we will bring forward innovations and new services to help enterprises transform and thrive in the digital future," said Dr. Arak Sutivong, CEO of SCB 10X.
SYNQA subsidiaries are delighted to explore the use of technologies, such as open APIs and the OMG Network, a value transfer network on the Ethereum blockchain, to provide enhanced solutions to its partners' clients. By supporting the development of products, such as the Toyota Wallet App, SYNQA continues to break down traditional transactional barriers. This winning combination of funding and partnerships, will accelerate the SYNQA ecosystem to achieve our vision and mission.