Techsauce Media Co., Ltd (Techsauce Media) is Thailand's leading platform developer and technology ecosystem builder that connects startups, investors, and corporations. Recently, it announced a partnership with Global Tech Advocates (GTA), an international network of technology leaders and experts, to launch the Tech Thailand Advocates group to support the technology ecosystem in Thailand to enhance the quality of life and drive social innovation.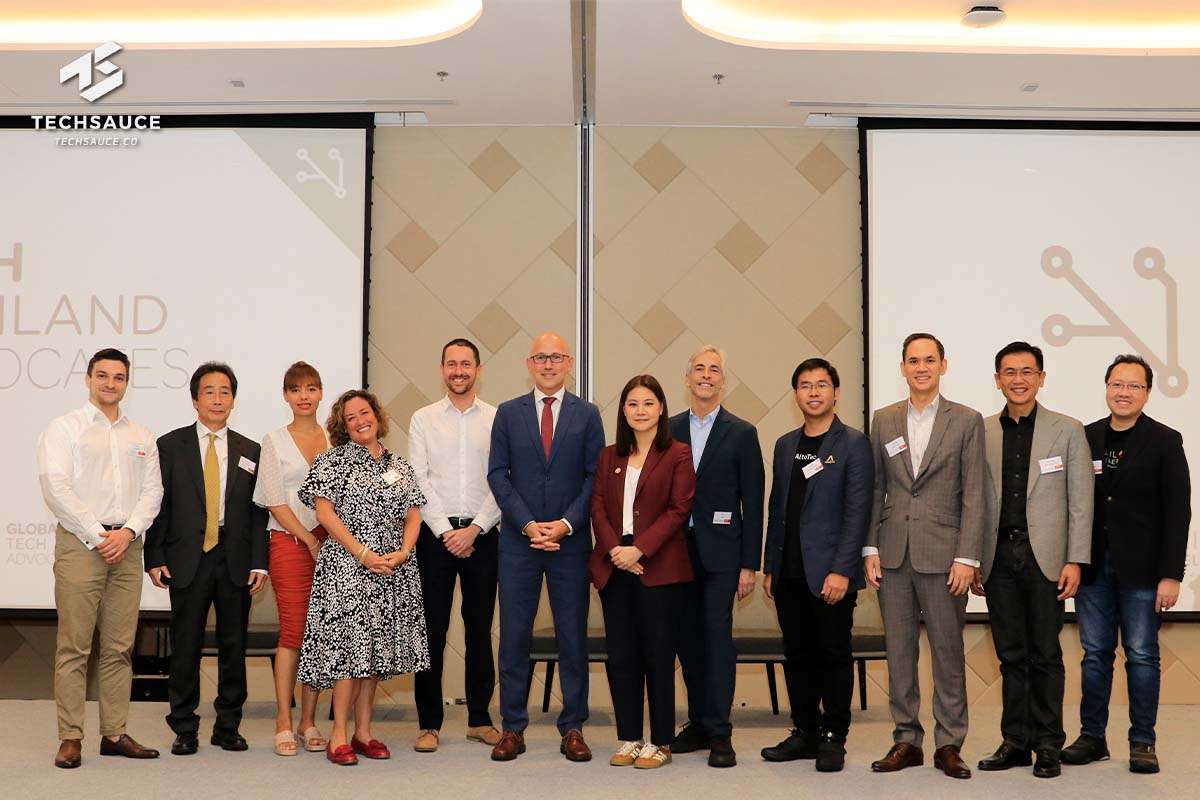 Global Tech Advocates, an international network of technology communities, is an independent non-profit organization designed to address challenges society faces. It is made up of more than 30,000 tech leaders, experts, and investors from the fastest growing tech hubs in 30 countries around the world. It was founded by Russ Shaw, an advocate for tech leaders around the world. The organization supports tech ecosystems and campaigns to address challenges that companies face in the tech industry.
Tech Thailand Advocates is led by Techsauce Media Co., Ltd., CEO and Co-Founder Oranuch Lerdsuwankij. Her mission has been to develop the platforms and ecosystem of Thailand. This is to connect Thai startups, large corporations, and investors with global and innovation tech hubs over the past 10 years through various ways. This project is another important step to elevating the Thai ecosystem to another level.
Oranuch (mimee) Lerdsuwankij, CEO of Techsauce said:"At present the world is facing many challenges, whether they be economic, social, or environmental problems. There is a sense of urgency to solve these problems. By connecting with an international network such as Global Tech Advocates, facilitation from the organization can help enhance the collaboration between the Thai tech community with 30 communities across the world. Priority will be given to technology such as ClimateTech, which is part of GTA's Tech for Net Zero Hub to exchange knowledge, promote Thai startups using technology to address climate change on the global stage, and to drive Thailand's investment growth.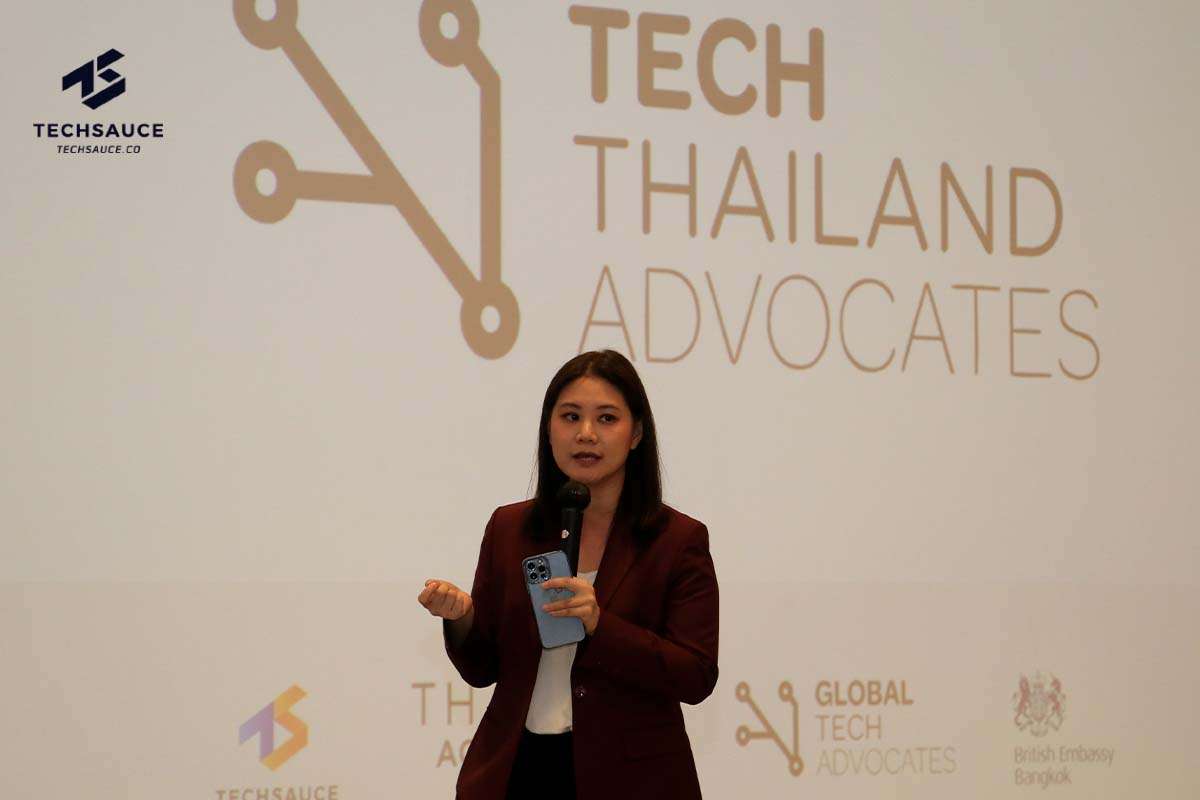 Russ Shaw, Global Tech Advocates Founder said: "We're delighted to launch Tech Thailand Advocates, an exciting addition to our growing global network across the Asia continent, joining groups in China, Japan, Singapore, India and Korea. Thailand is home to a rapidly growing tech start-up ecosystem and will be an important gateway to open up the collaborative potential across Southeast Asia. It is timely that this group is launching during UK-Southeast Asia Tech Week adding to the increasing strength of tech across the region. "While fintech and e-commerce have typically dominated the country's tech landscape, Tech Thailand Advocates will be placing an important focus on climate tech – a nascent industry in Thailand showing promising growth potential. The group's focus will be connecting the individuals and organizations driving this green growth, and we look forward to working closely with the group and facilitating close ties with the rest of the Global Tech Advocates family."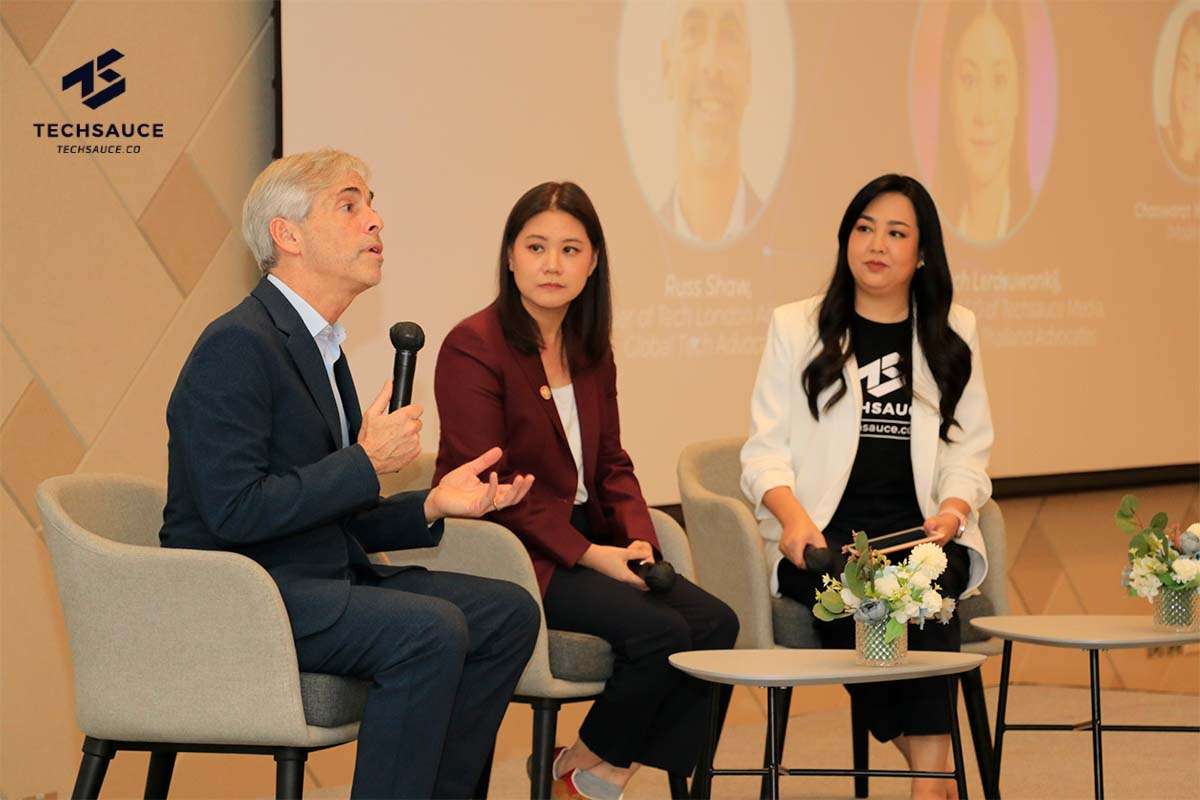 Mark Gooding OBE, His Majesty's Ambassador to Thailand said: "The UK Government is committed to collaboration on digital and technology in the Indo-Pacific region. Building on the roots planted by Tech London Advocates since its creation in 2013, this new partnership between Techsauce Media and Global Tech Advocates marks another tremendous step forward in the ever-growing technological partnership between the United Kingdom and Thailand. I look forward to seeing what more opportunities this new partnership can offer promising tech companies from the UK, Thailand, and the wider region to flourish and grow internationally."
About Global Tech Advocates
Global Tech Advocates is an international grassroots tech community with more than 30,000 tech leaders, experts, and investors connecting 30 of the world's fastest growing tech hubs and regions.
Global Tech Advocates was founded by Russ Shaw, the voice of global tech leaders, who supports tech ecosystems and campaigns to address challenges companies face in the tech industry.
Global Tech Advocates is an independent non-profit organization that relies on support from strategic partners from various networks around the world to fund its activities. There are working groups dedicated to the initiative and sponsors who volunteer their time to help and support tech leaders. All parties are focused on building relationships and campaigning for sustainable change. GTA is also an independent organization backed by Future Energy Ventures.
About Techsauce
Techsauce is Thailand's leading technology ecosystem builder founded by people with the passion to drive Thailand forward. The focus has always been driving innovation and technology to support tech startup companies to have the opportunity to scale. This is done through an online platform (https://techsauce.co/en) , which provides knowledge on technology and innovation. It is also done through one of the largest tech conferences in Southeast Asia (https://summit.techsauce.co) to enable startups, venture capitalists, and corporations to connect with each other and increase investment opportunities in the country. Techsauce also hosts Thailand accelerator program which is a growth hacking and fundraising accelerator that aims to help startups with southeast Asia ambition to grow and successfully fundraise rapidly amidst the global funding winter and economic instabilities.