Techsauce reinforces its position as the leading platform to create opportunities and connect businesses with technology in Southeast Asia through the founding of Thailand Accelerator which will scale up businesses across all industries. Moreover, Techsauce has partnered with PeerPower, a leading crowdfunding bond platform to encourage further fundraising activities among Thai startups to increase the competitive edge for Thai businesses in the region.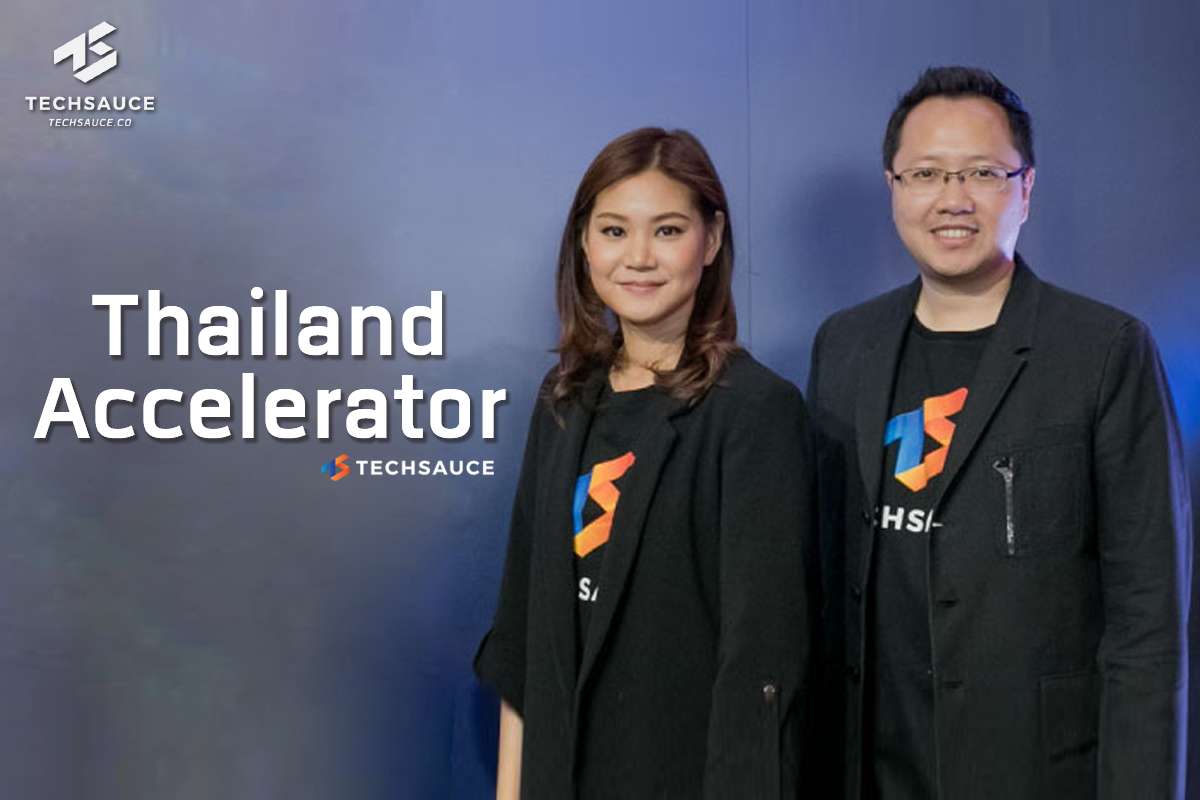 Oranuch Lerdsuwankij, Co-founder and CEO of Techsauce Media Co. Ltd., revealed that startups worldwide are facing a challenging period of fundraising due to the world economy which has entered a period of downturn, thus, it is likely to be difficult for startups to receive investments within the next two years. Meanwhile, in Thailand, at least 59 funding activities were achieved among Thai startups throughout 2021, a significantly higher number than in 2019 and 2020 (source: Techsauce Tech Startup Ecosystem Report). However, during the first half of 2022, fundraising activities for startups were off to a slow start.
She added that seed-level startups are offered less opportunities for fundraising as investors tend to select startups with proven growth – mostly Series A and up which pose lower risks. Thus, there exists a gap that needs to be filled as there is a huge number of startups with potential in Thailand that can scale up. Techsauce, as the founder of a leading startup ecosystem in Thailand, is ready to act as a hub to connect entrepreneurs, investors, and startup ecosystems across the globe through Thailand Accelerator which can help startups scale up their businesses and receive the funds they need.
"Accelerators are one of the key players in fostering an ecosystem of new entrepreneurs in every country around the world as accelerators can help businesses grow rapidly in terms of customer base and revenue while also increasing the chances of fundraising. Techsauce, as the organizer of the largest tech summit in Asia and a leader in online media specializing in in-depth content in tech and business, can connect the Thai startup ecosystem with international investors as we can fill the gap and accelerate growth for businesses while also connecting and establishing networks for the startup ecosystem both in Thailand and overseas," said Oranuch.
Charle Charoenphan, Program Director at Thailand Accelerator said that the founding of Thailand Accelerator program was made with the objective to help connect investors with startups from seed-level upwards and to facilitate fundraising activities. The biggest challenge for startups tend to be funding, especially for those who aim to move from Seed Pre-Series A to Series A as there are limited investors who are willing to invest and support startups during this stage.
Moreover, Thailand Accelerator is a program that focuses on growth hacking which is one of the processes to create growth for businesses that already have a product and have started to generate revenue. Startups that join the program will receive assistance in public relations, marketing, and brand-building to expand their market and build trust among customers, partners, and investors, while also gaining access to opportunities for fundraising through various sources, from angel investment, venture capital, to crowdfunding platforms, after they have graduated from the program.
"Thailand needs an accelerator that is recognized in the region, who will act like a stamp of approval for startups that have joined the program and build confidence and trust for investors in Thailand and abroad. We have already announced our readiness to welcome partners who will add value to the program and fill existing gaps in order to transform good startups into great ones," said Charle.
Thailand Accelerator has recently signed an agreement with PeerPower, a leading crowdfunding bond platform based in Thailand who has already been certified by the Office of the Securities and Exchange Commission, to become one of the funding supporters for startups who have been accepted into the program.
Andrew Wang, Chief Operating Office of PeerPower said, "PeerPower is a community of investors and entrepreneurs. We have collaborated with Techsauce before, and we understand the challenges that come with fundraising for tech businesses in Thailand. Therefore, we look forward to working with Techsauce to help a new generation of entrepreneurs overcome these obstacles so they can go on to create new innovation and find a better way of doing business."
Oranuch concluded that Thailand Accelerator will become a key player to drive Thailand's startup ecosystem to gain further recognition and increase its ability to compete with international startups. The program will also attract funding from around the world which will help uplift and unlock the potential of Thai startups while propelling the country to become a hub of investment and tech innovation in the region.
For those interested in becoming a part of Thailand Accelerator, please fill out your details for the team to contact at https://thailandaccelerator.com/ Learn more about the program at Techsauce Global Summit on the Startup/ VC Stage this 27 August 2022.