The Radical Fund announced that it has secured its first close. The Fund is investing in early-stage ventures in Southeast Asia that are scaling solutions across climate adaptation and mitigation, which will lead to a more resilient Southeast Asia.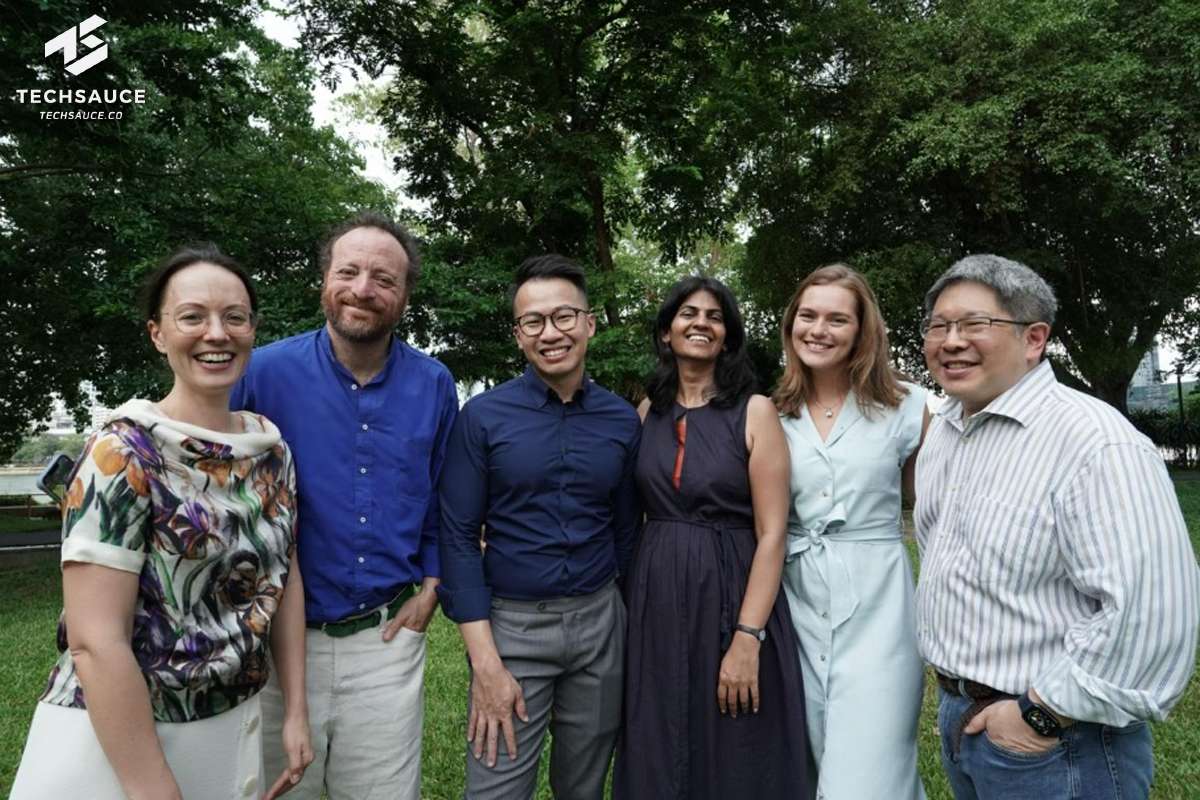 The Radical Fund is:
An early-stage venture capital fund enabling an inclusive climate transition for a more resilient Southeast Asia. It invests in adaptation and mitigation solutions to combat the causes as well as the impacts of climate change;
Investing in pre-seed, seed and pre-series A founders who are either based in Southeast Asia, and/or have operations and presence in the region;
Backing tech-enabled ventures that are delivering scaled commercial returns and climate outcomes to local and regional populations;
Delivering operational and technical hands-on support alongside equity-based capital;
Currently a six-person team based in Bangkok and Singapore, with global team members in London, UK, and hiring team members in the Philippines, Vietnam and Indonesia.
"Southeast Asia is one of the most adversely affected regions of the world when it comes to climate change, and yet investment is still predominantly going toward US and European ventures," said Alina Truhina, CEO and Managing Partner of The Radical Fund. "We invest regionally, and at the earliest stages of VC, because we need to build an ecosystem - and a pipeline - of climate-oriented companies with solutions that are appropriate and localized for the Southeast Asia markets."
The Fund is backed by several high-profile regional family offices from the Philippines, Singapore, and Thailand, together with individual investors from the US and Europe.
"We are truly excited to be backing The Radical Fund team who bring a tailored approach to VC, with experience in building portfolios in emerging markets," said Pranitan "Pete" Phornprapha, the family anchor investor behind The Fund. "We support the Fund's focus on delivering significant financial returns, alongside generating measurable social, environmental and climate impact."
The Radical Fund's investment goes beyond traditional cleanTech and climateTech verticals. The Fund also backs scalable ventures that may not look like traditional climate businesses, and have -or may potentially have- climate impact as part of their model and ethos. This includes companies across Agriculture, Food, Circular Economy, Financial and Mobility/Logistics and other sub-sectors.
The Radical Fund is targeting a US$40 million final close and is in conversations with family offices, corporates, foundations and institutional investors.
"We see incredible interest from Limited Partners (LPs) and have been approached by fund of funds and impact investors that want integrated financial and strategic returns" said Roo Rogers, Managing Partner of The Radical Fund.
The Radical Fund is part of the Utopia Capital Management (UCM) group of investment vehicles, which have supported over 130 early-stage ventures across multiple emerging markets. With a team of over 55 full time experts, UCM has networks across Africa, Europe, Southeast Asia, and the U.S. Other vehicles include Founders Factory Africa, and its related funds, in Africa, which Alina Truhina and Roo Rogers have co-founded.
"We are here to serve founders and aspiring entrepreneurs along their incredible journeys of growth," said Truhina, "By actively supporting the early-stage startup ecosystem in this region, I am confident that Southeast Asia will become the world's leading climate-focused venture hub in the world."
About The Radical Fund
The Radical Fund is an early-stage venture capital fund enabling an inclusive climate transition for a resilient Southeast Asia. The Fund invests into adaptation and mitigation solutions that combat the causes as well as the impacts of climate change. With a focus on Pre-Seed, Seed, and Pre-Series A ventures that are in the region, the Radical Fund is delivering scaled commercial and climate impact outcomes.
About Utopia Capital Management
Utopia Capital Management (UCM) is re-engineering startup economies in emerging markets by designing and managing innovative investment vehicles. As a launchpad for underrepresented and experienced fund managers, UCM seeks to drive financial growth, inclusive prosperity, and scaled impact across emerging markets.