"T$PACE Digital Company Limited" under the leadership of Mr. Marut Buranasetkul as President & CEO plants into the digital business with a strategic partner of Thai E-commerce tycoon, Mr. Pawoot Pongvitayapanu, Managing Director and Founder of TARAD.com. The company plans to embark on the digital business at full force through various forms of digital platforms and e-business to meet consumer demand in the digital era.

T$PACE Digital stamps on digital business  
Mr. Marut Buranasetkul, President & CEO of T$PACE Digital Company Limited, said "We realize a dramatic change in business trends with a critical role of online and other digital elements in the business operations. T$PACE Digital Company Limited is set up to support and develop the new business in order to connect seamlessly with the digital based consumers who are 'Lifestyle Driven'. The demand for consumer understanding with digital solutions are high and will be the major element for all business operations that we must find the way to access to them in all channel. In addition to that, we recognize the potential of our local SMEs that are determined to expand their businesses to meet with the digital era, especially E-commerce and other online businesses. We believe that many of our SMEs are competent with a capability to compete in the international arena if proper support is provided and T$PACE Digital is determined to play such role to drive the growth of the business together"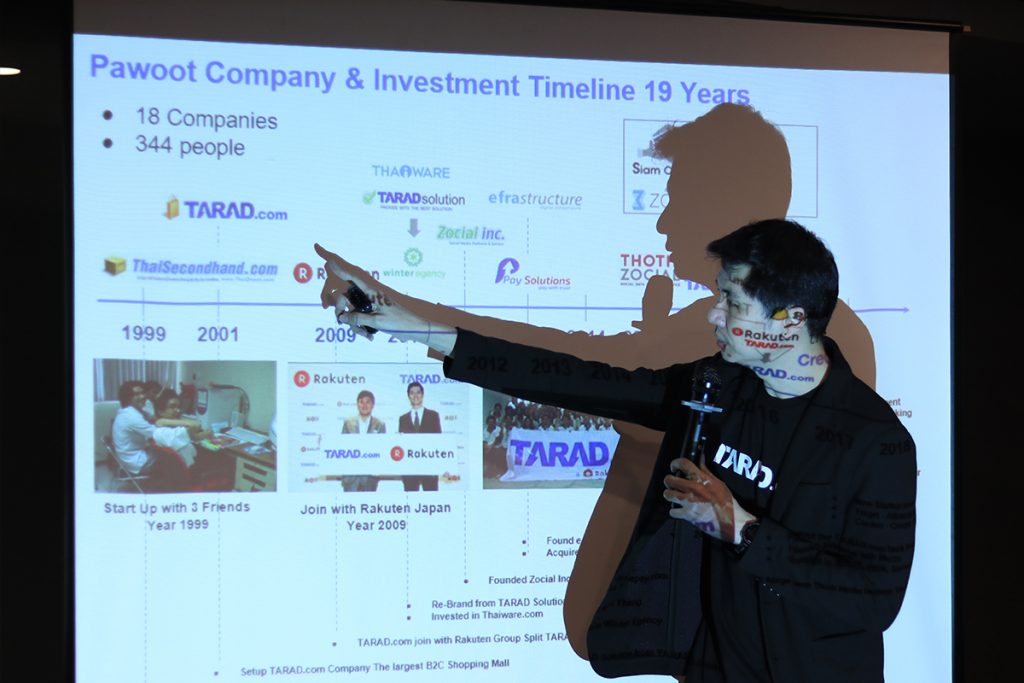 "With regards to TARAD.com, we see its enormous potential especially in E-Commerce platform as it has always been a pioneer in the market for almost 20 years. We have a complete trust with a full support behind their management team and this strategic partnership will undoubtedly strengthen our company's growth". said Mr. Marut
The transformation of TARAD.com to battle in the online industry!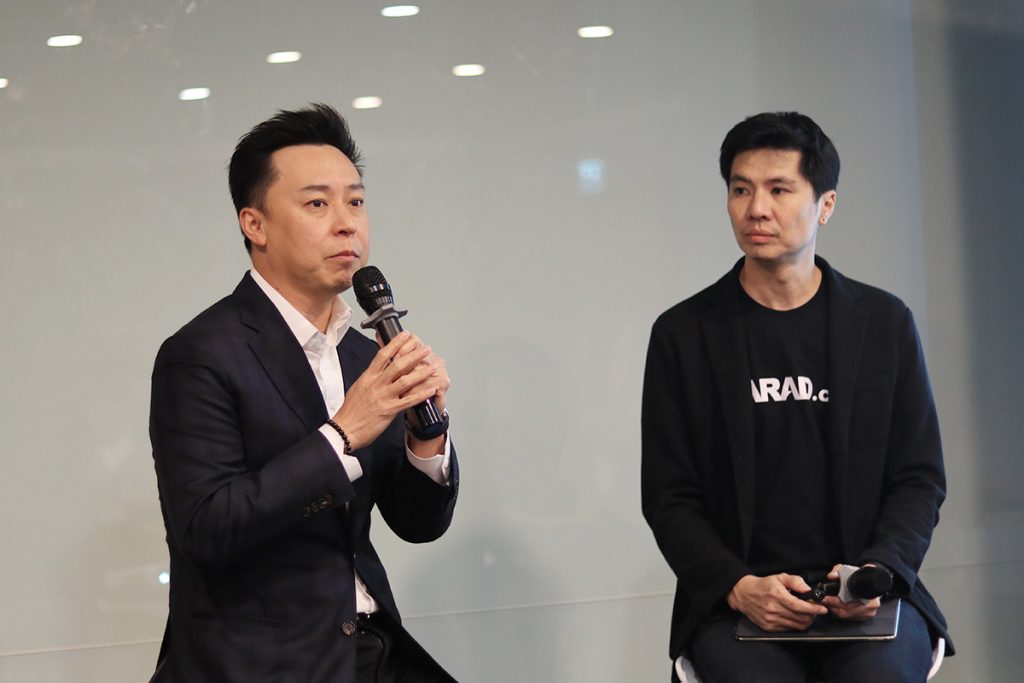 Mr. Pawoot Pongvitayapanu, Managing Director and Founder of TARAD.com, revealed that "This move will help transform TARAD.com in a way that it provides a "one stop service".  We will be the 1st ever Thai company to launch the new service platform called, "U-Commerce" (Universal Commerce), which has the prominent features of deep understanding of both enterprises and consumers. The platform is designed to be "customer and consumer centric" with an aim to create a better customer service experiences that customers have been looking for through the improvement at all service points. It starts from creating a unique online shop, selling with ease of mind the products through various social media channels, advertising online to the right target group, stocking the products in the right warehouse facility, logistically deliver in a fast and safe manner, and of course collect the payment promptly. In doing so, we utilize the technology of Big Data which is our unique advantage from operating in this business for such a very long time. At presence, we have well over 3 million customers with countless data and transactions of B2B2C and C2C businesses."
"With this platform transformation, we are also teaming up with leading e-Marketplaces, such as Shopee, 11street and many other well-known online players in the industry. This connection will immediately allow products in TARAD.com to be visible and able to sell in many other online channels and generate more transactions.
More importantly, TARAD.com has the ultimate goal of supporting our SMEs to grow locally or internationally with the opportunity to conduct the business via our platform. We will play the "Big Brother" role to coach and nurture on all business matters so that SMEs can sell more of their products and services which as a  result of the efficient operations will eventually lead to more profits. The most up to date trends of new technology, including IOT and even Machine Learning (ML) which they may lack in terms of information, knowledge and expertise will also be guided along the way." said Mr. Pawoot
T$PACE Digital and TARAD.com are at their full speed in creating a digital platform to connect technology, businesses and consumers together. Such platform will respond to the lifestyle of consumers now and the future digital era shaping and the growth and sustainability of the Thai digital economy.